Reminiscence Therapy for families & carers of people living with dementia
An introduction to reminiscence therapy and how you can use it at home
About this event
This session is for family members and carers of someone living with dementia
Reminiscence may be classed as a 'therapy', but you don't need to be a trained specialist to use it.
In this session we will help to demystify what reminiscence therapy is, and make it an accessible tool for everyone who spends time with someone living with dementia.
Reminiscence has been shown to lift moods, increase confidence, empower and add meaningful value to the lives of people living with dementia. And for families and carers, it can be a positive, enjoyable way to spend time, and build deeper connections with your loved one.
We will cover the basic principles of reminiscence and provide you with some adaptable activities that you can incorporate into daily life.
"This training was really engaging. It really gets you thinking about different techniques you can use and some great suggestions to take away and use "
"Very appropriate and useful"
"All activities were interesting, engaging and easy to replicate "
**This session is only open to people living in Wales**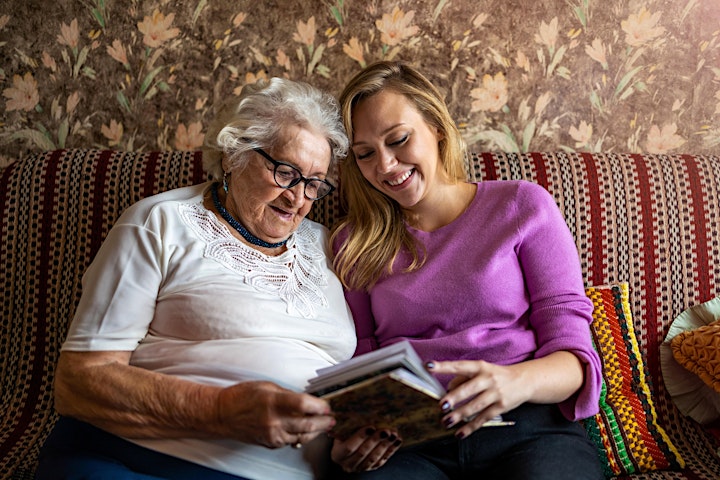 Organiser of Reminiscence Therapy for families & carers of people living with dementia
Changing perceptions of dementia.
At Effro, we believe that recognising the needs, preferences and individuality of each person living with dementia creates opportunities for a better life. we work with individuals to explore the things they're interested in. We provide a safe and supportive framework for people living with dementia to focus on the most enjoyable aspects of their lives: reflecting on happy memories, revisiting favourite places and reigniting personal passions.
We offer a variety of support services to individuals living with dementia in communities throughout South Wales, and provide practical advice and resources to support anyone looking to provide activities or group sessions for people living with dementia.
Effro is a project from Platfform, the charity for mental health and social change.