Description
REMIX21 is an immersive event that will take you on a cultural journey through the past 21 years.
FREE TICKETS for 18 - 25s
Live Music * Spoken Word * Hip Hop * Grime * Dance Battles * Projection Mapping
LINEUP ANNOUNCED! HEADLINER COMPETITION WINNERS ANNOUNCED!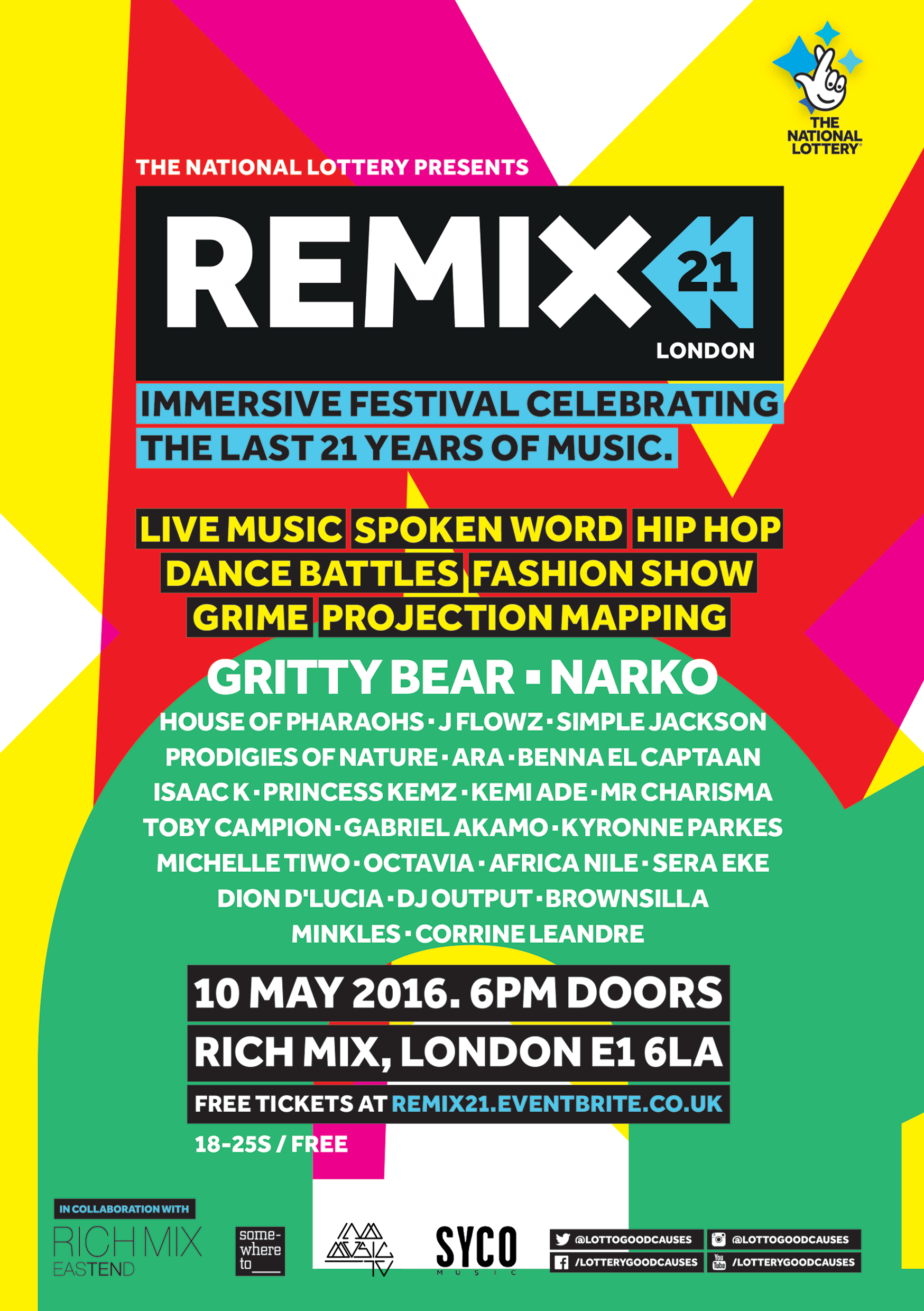 Music curation by I Am Next and The RecordShop

Visuals and live Projections from L.E.G

Stage Design by Lily Bonesso, Lucie Butler, Anastasia Coelho and Bertie Sampson

Fashion Show featuring Hayley Donovan and NNC London

Photo Booth installations and moving image by Emily Derrick, Phoebe Llewellyn-Jones, Laure Rees-Smith

Interactive Sculptures and installations from Ellie Birkenhead-Jones and Josh Murr
Event Management and advertising Miranda Geer Dawe and James Jardine
REMIX21 festival, brought to you by the National Lottery, is giving you the chance to see fresh music talent on the rise in the UK right now. This immersive creative event will be taking place at one of London's most iconic venues, Rich Mix and will be packed with creative talent. If you're 18-25, don't miss your chance to be there.
SIGN UP NOW BEFORE TICKETS RUN OUT!