Description
Are you a Scrum Master, Coach or Manager who works with distributed or remote teams? Do you dread leading your online meetings? Would you like to have a set of tools that bring your online meetings to life; that inspire and fully engage everyone?
With 50% of UK employees (ONS) expected to work remotely from next year, mastering remote meetings is fast becoming a critical skill.
During this interactive online learning series, we will teach you a set of quickly-effective remote facilitation skills and tools to add to your Agile Facilitator's toolkit. You will learn how to energise your online meetings resulting in better team connections, communication, and outcomes.
You will also have the opportunity to try out these new tools and experience the online world in a fun and interactive way. By attending this interactive online Remote Agile Facilitator course with Judy Rees - an expert in distributed team communication - you will gain an effective toolkit to design and facilitate impactful and engaging online meetings.
FORMAT:
This is an interactive online training course which will take place over four separate blocks lasting 100 minutes each. Each course is limited to 12 participants only.
The dates and times for this course are:
18th September -

12:10 - 13:50

25th September - 12:10 - 13:50
2nd October - 12:10 - 13:50
9th October - 12:10 - 13:50
WHY ATTEND?


You dread leading online meetings

Feel disempowered and frustrated when you can't see all your participants

You want to feel the energy in the room and make real connections with the people involved

You want to build trust and better relationships with your remote team members

Overcome common remote meeting challenges like distraction, disconnection and discomfort.

You want to make your remote meetings as good (if not) better than in-the-room ones.
LEARNING OUTCOMES:
Design and host great online meetings of all kinds, including meetings (eg updates, reviews, stand-ups, retros), innovation (eg brainstorming), training workshops, influencing events (e.g presentations)

Adapt your in-the-room toolkit to work effectively online

Eradicate distraction, make focus the default

Inspire high-quality dialogue

Create the conditions where great online meetings of all kinds 'just happen'.
WHAT YOU WILL RECEIVE:
Electronic Course Materials

New and improved tool kit for "rocking" your online meetings
PRE-REQUISITES:
This an intermediate-level course for practitioners with at least 6 months of hands-on agile experience. You will build upon the experience you already have working with agile teams.
YOUR FACILITATOR:


JUDY REES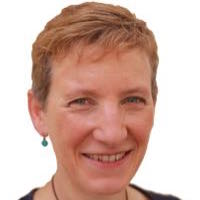 Author, speaker, consultant, trainer and coach based in London, UK. Leading on distributed diversity and communication clarity in complex contexts.
I'm a facilitator, coach and trainer - mostly working over the internet. Not long ago I facilitated what was probably the world's first "video unconference" in which 150 people self-organised to talk about the things that mattered to them.
I'm the co-author of a bestselling book, "Clean Language", which describes a precision inquiry toolkit which works especially well in complex systems. I coach using this methodology, and I also teach Clean Language to Agile coaches and others, mostly online. I'm the co-founder of the Rees McCann Partnership.
Terms and Conditions
In this learning series, each live, experiential online workshop builds on the last. Attendance at - and active engagement in - all four workshops is expected. Please make sure you will be available, and in a quiet place with a decent internet connection, for all sessions. Together we'll make sure time flies - and you learn loads.
Please read our full terms and conditions for bookings here.
Speak to the training organizers - Adventures with Agile

To speak to the organizers of this course for further details:
Call: 0203 369 1125
Email: training@adventureswithagile.com
Organiser of Remote Agile Facilitator - Autumn 2019
Trusted Training for Agile-Lean Mastery
Gain the mindset and skills needed to support agile-lean teams and whole organisations be more successful in achieving their goals and lead better working lives. Talk to us today about how our agile training courses and workshops can help you build truly outstanding organisations. See our website to learn more or contact us to discuss your needs today.