How to engage pupils learning from home - with a tool called AV1 - in an information session for education providers and parents/carers.
About this event
Do you know a child who is currently unable to attend school?
Recent data from the Department for Education shows absence rates in secondary schools at 11% since school reopening, alarmingly double the pre-Covid level.
Reasons for absence can vary greatly, but even before the pandemic we estimated that there were 72,000 children and young people in the UK unable to attend school due to long-term health conditions.
In Northern Island, this is an estimated 2,960.
What are the consequences of school absence?
Prolonged school absence can have damaging and long-lasting consequences. Maintaining a presence at school can contribute to:
Healthy childhood social development
How can a child remain a part of school without physically attending?
Maintaining school presence doesn't have to mean showing up in person. We can bring the classroom home, and in doing so maintain a child's sense of belonging and motivation for school - making the chances of reintegration much higher when the time is right.
To enable homebound students to see, hear, and speak into class you can use the AV1 telepresence communication tool. It lets children at home sit amongst their friends, experience lunchtime conversations, and extracurricular activities too.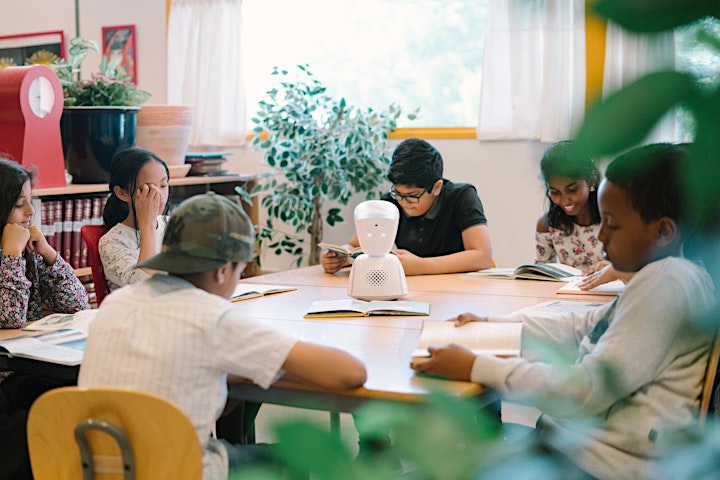 Part 1
Why did we make AV1?
What is AV1 and how does it work?
Part 2
What is it like learning through AV1? We'll share case studies from your region.
What is it like having AV1 at my school? We'll share practical information on teaching with a robot.
Part 3
How to access an AV1.
Open for questions.
This session will be recorded, so sign up even if you can't make it on the day to receive the recording.
If you have any questions, please feel free to contact us: contact@noisolation.com.
We look forward to seeing you there!