About this Event
"Meetings are where the action is... It is in meetings that we agree on how we will make or break the future." Elise Keith
Hybrid event: half-day in-the-room plus two 90-minute follow-up video calls
Are your online and hybrid meetings working? They're great in theory: they should connect all the right people, at the right time, to quickly get shared perspectives and collaborate on great work, without the costs and hassles of travel. But that's not usually what happens. In reality, most of these meetings seem to be a frustrating time-sink.
But great online and hybrid meetings are possible. In this course you'll recraft your in-the-room hosting toolkit so that it works just as well - perhaps better! - online.
You should take this workshop if:
You dread leading online and hybrid meetings
Feel disempowered and frustrated when you can't see all your participants
You plan chores that you can do during those meetings when you're remote.
After this workshop you will be able to:
Design and host great online meetings of all kinds, including cadence meetings (eg updates, reviews, stand-ups, retros), innovation (eg brainstorming), training workshops, influencing events (eg sales pitch)
Adapt your in-the-room toolkit to work effectively online
Overcome the challenges of hybrid meetings
Eradicate distraction, make focus the default
Inspire high-quality dialogue
Create the conditions where great online meetings of all kinds 'just happen'.
You'll learn:
Some of the best icebreaker activities for remote
How online meeting technology is improving
How to stop someone who talks too much.
In this interactive workshop, we will dive into how to reduce the three big challenges of distraction, disconnection and discomfort and make your remote meetings BETTER than in-the-room ones.
Remote meetings don't have to suck. After this workshop, you will walk away with AT LEAST one thing you can do right now to rock your next remote meeting. Join us and stop the suffering!
This "hybrid" will be conducted in person AND remote.We will spend half a day learning together in London and then schedule 2 online sessions so you get a chance to try out some new tools and experience the online world in a fun and interactive way. Join us!
Our in-the-room venue in Brentford, west London, is easily accessible by public transport from central London and Heathrow (overground from Waterloo and Clapham Junction, or Piccadilly Line and short bus or walk). If you're driving it's close to the M4, with parking available.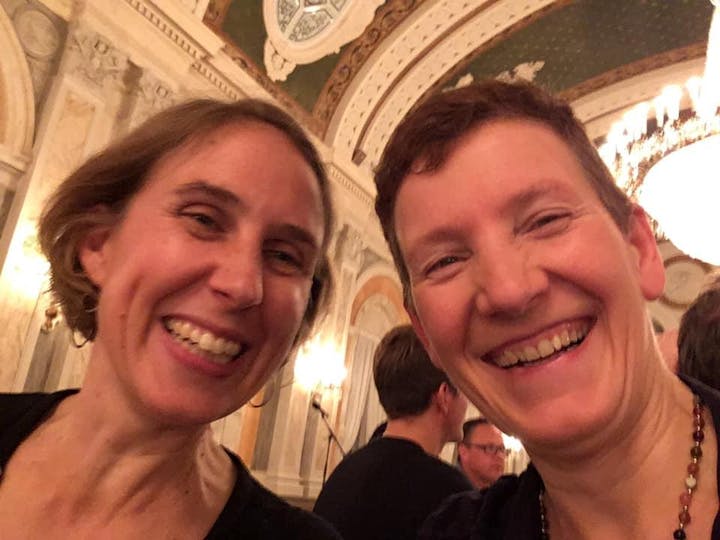 Your Trainers
JUDY REES
Author, speaker, consultant, trainer and coach based in London, UK. Leading on distributed diversity and communication clarity in complex contexts.
I'm a facilitator, coach and trainer - mostly working over the internet. Not long ago I facilitated what was probably the world's first "video unconference" in which 150 people self-organised to talk about the things that mattered to them.
I'm the co-author of a bestselling book, "Clean Language", which describes a precision inquiry toolkit which works especially well in complex systems. I coach using this methodology, and I also teach Clean Language to Agile coaches and others, mostly online. I'm the co-founder of the Rees McCann Partnership.
LISETTE SUTHERLAND
I am a remote-working German-born American living in the Netherlands and I am totally jazzed by the fact that it's possible to work from anywhere. In fact, it's not just possible; it's completely, productively workable—if you do it right.
From extensive research and first-hand experience, as well as from interviews with over 100 workers and manager/owners, I have collected a treasure trove of advice & action lists, pitfalls & solutions, and personal reports of individuals and teams engaged in doing great things—successfully—from wherever they happen to be.