Online panel discussing the operational challenges and solutions of remote working, with a focus on payroll, HR, tax and compliance.
About this event
Link to join the online panel here:
https://us02web.zoom.us/webinar/register/WN_zev6qIT6R7aJpzMRANR84w
As the pandemic continues, more companies are making a shift to being remote-first, or at the very least, adapting to the new conditions of temporarily operating on a remote basis.
Whilst this shift creates more opportunities and flexibility, it can come with a heavy administrative burden and a ton of questions around managing this from an operational perspective. With so many things to factor in such as different residencies, nationality, destinations, tax implications, as well as which option to go for - contracting, outsourced payroll, subsidiary, etc., how do you know what's the right way?
Therefore we invite you to join us for an online panel discussion where our amazing speakers will help you tackle some of these challenges:
UK nationals going to work from abroad for a prolonged period of time (why spend the winter in London when you can work from a beach in Thailand?)
EU nationals moving back to their home countries or other countries within the EU
Non-EU/non-UK nationals moving back to their home countries to work from there
The need to convert non-compliant contractors to employees
Hiring remote teams without having set up subsidiaries in those countries
You will hear from: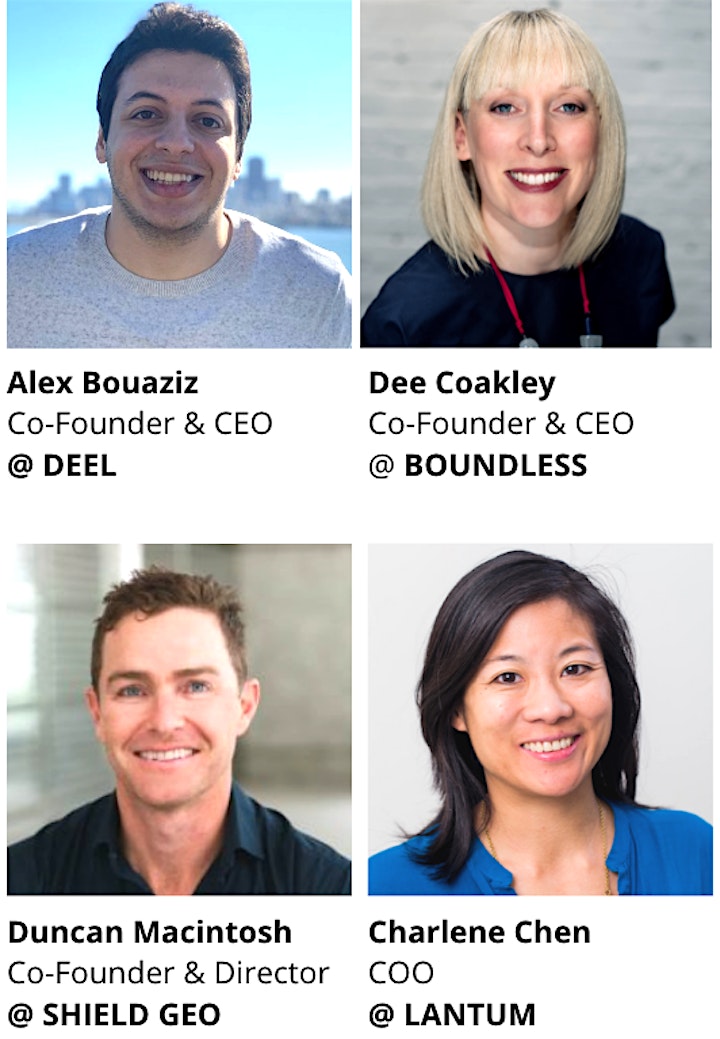 Alex Bouaziz, Co-Founder & CEO @ Deel.
Deel is a payroll platform dedicated to supporting and hiring remote workers globally, that connects localised compliance and payments in one system of record and automates everything. They are backed by Y Combinator and Andreessen Horowitz.
Alex is a MIT alumnus and a true international entrepreneur, who helped to build startups such as Sarona Ventures, Lifeslice, and Cryptofighters earlier in his career.
Dee Coakley, Co-Founder & CEO @ Boundless.
Previously a three-time COO, Dee has spent the last 10 years building B2B SaaS businesses, and has experienced the operational challenges of setting up remote teams firsthand.
Boundless is the international employment platform for remote teams. It takes the hard work out of remote people ops by allowing companies to compliantly employ people wherever they are, and to get set up to handle payroll & tax filings in minutes.
Duncan Macintosh, Co-Founder @ Shield GEO.
Having dealt with thousands of international workers over the last 20 years, Shield GEO is on a mission to make international employment simple.
Originally from Australia, Duncan has been living in the UK, France, Switzerland, Spain and Korea, and therefore firsthand experiencing all the issues Shield GEO's customers and international teams face. To escape the COVID and British winter, Duncan has recently moved to work from Barbados!
Discussion moderated by Charlene Chen, COO @ Lantum.
The panel discussion will be moderated by Operations Nation Co-Founder, Charlene Chen. Charlene was a Co-Founder and COO at BitPesa (now AZA), managing global teams across 5 international offices and therefore is very familiar with all the challenges of international employment.

Operations Nation (ON) is a one-stop-shop for anyone with an interest in or passion for operations:
Existing startup/scaleup ops managers who are seeking more resources to be the best ops leaders they can be
Experienced ops leaders who are happy to share their expertise and knowledge
Those who are aspiring to be ops managers/leaders, but aren't sure how
Everyone else who don't yet know they would make great ops professionals
ON mission is to create and curate a knowledge base filled with ops-specific content, tools, resources, and workshops to help operations professionals not only survive, but thrive, at every stage of their ops career.
ON vision is a world where operational best practices are just as readily accessible as any other business information, where operations is just as respected a discipline as strategy, and where young men and women are as likely to aspire to become operational leaders as CEOs.
Where to find us:
Sign up for our mailing list
Follow us on LinkedIn
Check out past event recordings on YouTube
Or ping us a message on hello@operationsnation.com
Organiser of Remote Work Operations: Solving Payroll, HR, Tax & Compliance Challenges
Operations Nation (ON) is a one-stop-shop for anyone with an interest in or passion for operations:
Existing startup/scaleup ops managers who are seeking more resources to be the best ops leaders they can be
Experienced ops leaders who are happy to share their expertise and knowledge
Those who are aspiring to be ops managers/leaders, but aren't sure how
Everyone else who don't yet know they would make great ops professionals