About this Event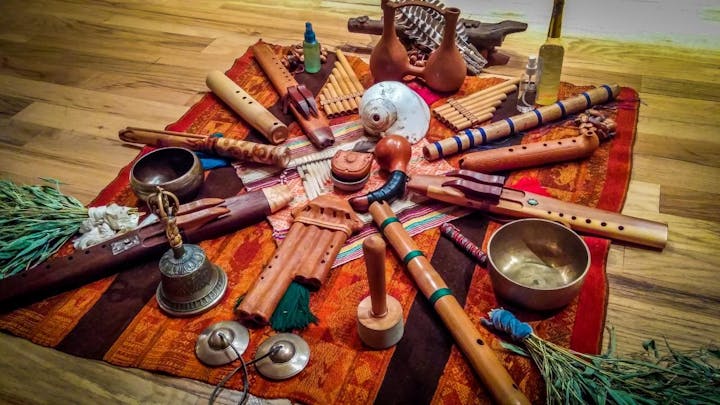 The origins of this form of Sound Healing come from the Q'ero Nation; a post-Incan culture. A lively talk of the ancient instruments and their historic, metaphysical properties is followed by a 90 minute group sound healing experience. Beautiful ancestral instruments are played rhythmically and melodically around and upon the body with the intent to clear, and/or call-in energies. This ancestral form of Vibrational Medicine induces an introspective, ecstatic, or altered-state of awareness promoting self-exploration with greater insight. The Kashaya-Pomo word "Weya", meaning nurturing healing energy, best describes this offering for optimum health and well-being
Zena Boutayeb will open the evening with an heart warming introductory Cacao ritual to connect deeply within and be open to receive the beautiful healing realigning journey of this unique Sound Blessing. (Cacao is optional please let us know upon booking)
We'll luxuriate in Full Cacao, Sound Healing, Fire & Water Ceremonies at the idyllic beautiful retreat centre in Llandysul Wales; Retreat Weekend May 25th-26th (Arrival 24th) Reserve your Space Now ! (We have an intimate 15 person capacity)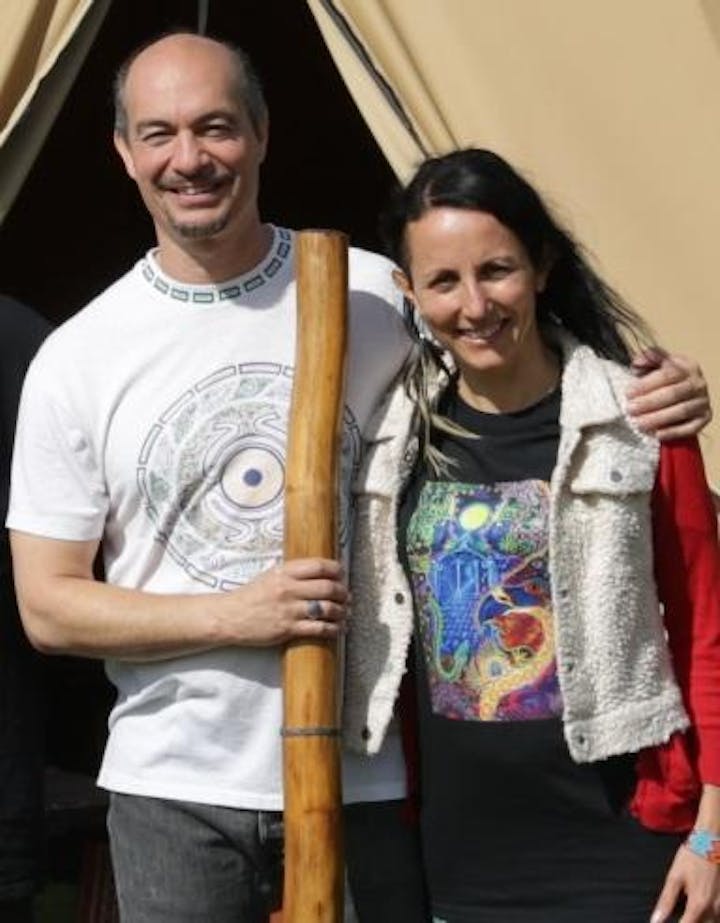 So bring your heartfelt intention and prayers to this ancient form of healing, and receive your personal Blessing of Sacred Sound.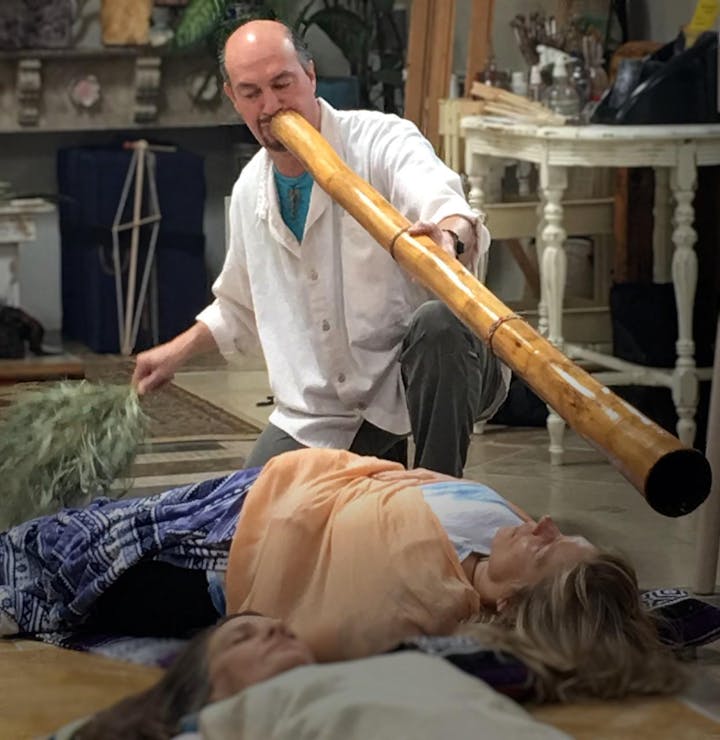 René Jenkins is a Professional Musician, Ceremonial Sound Practitioner, ULC Minister, Healing Performance and Recording Artist from Sonoma, California. Since 1993, René plays ancestral instruments from Australia, Asia and the Americas, performing sound healing concerts, blessings and ceremonies for individuals and special groups internationally. While integrating the ancestral wisdom from his beloved teachers; cross-cultural anthropologist Angeles Arrien, Kashaya-Pomo elder/healer Lorin Smith, and renowned South American sound healer/musician Tito La Rosa, René raises consciousness-vibration through Sacred Sound and Intention.
Instrument Allies: Didjeridu, Condor Quill Antara, Mayan, Peruvian, Zapotec & Hawaiian Ritual flutes, Chimu Whistling Water Vessel, Tibetan bowls, bells and tingshas, organic percussive instruments and many more.
Visit www.VibeTherapy.org for more information.
ZENA is delighted to hold sacred space with Cacao Deva integrating and sharing her knowledge and experience of over 26 years as an Energy Medicine Practitioner (including Acupuncture, Energy Psychology, Medicine Dance and Sacred Tantra Healing for women; and is also an IAKP Kambo practitioner, Sweat Lodge Leader and Space clearing & Geomancy Consultant) Zena has been working with Ceremonial Cacao for over 4 years running Women only and Mixed ceremonies and both private 1:1 & groups in the North West and in Portugal . She also supplies high grade ethically sourced ceremonial cacao and makes and sells raw chocolates
www.facebook.com/Zena-well-being
www.facebook.com/Kambo-Medicina-with-IAKP-Practitioner-Zena
Email: zena4wellbeing@outlook.com