Renergise & Rewilding Retreat | Weekend of wellbeing workshops for women
A retreat designed for you to have the space, practices and community to recharge and re-energise your whole self.
About this event
PLEASE NOTE: Registering your interest is free but this is a PAID event. After registration via eventbrite, payment must be made via paypal to confirm your place. (link will be sent in an email). We're grateful for you choosing to retreat with us.
About the retreat
Have you been running at 100 mph recently? Want some time to energise with like-minded women before we go into the winter season? Want to try new and creative ways to redirect your energy and mood? This is a retreat designed for you sis!
We understand that some retreats seem to be too "hippy" and/or "woo woo" but you want something wholesome in the UK that prioritises self-care. We have curated this retreat to bring self-care experiences in a modern way using evidence based integrative approaches for the everyday woman, like you.
Ok tell me more...
This inaugural retreat has been designed to hold a sacred space for women that are seeking more balance and alignment in their lives by rooting workshops within the principles of rewilding. Rewilding is a concept based on reconnecting to self through nature, soul talk, meditation and divine Goddess practices to embrace the Wild woman within. We were all wild once. It's our duty to remember, return and embrace all that we were. So that we can become all that we already are, feeling aligned to show up in the way we want to live our lives. That is the wild women within. What's better is that we get to do this with like-minded women.
What's included?
This RETREAT IS ABOUT CREATING SPACE FOR YOU & YOUR SELF CARE. This weekend has been lovingly curated to expand your intentions around the new full moon in November. During this retreat you can expect:
Relaxation
Guided visualisation meditation
Sensory nature walks
Guided journaling
Fireplace chats
Intention setting
Embodied movement/ Yoga
Freshly prepared meals (vegan w afro-caribbean twists)
Rest
(All of which is optional, you may choose to simply join us in the idyllic settings and simply relax, that's perfect too.)
This is for you if:
You believe self love is the best love
You've been running at 100mph and want a break sis
You want to connect with like minded woman in a non-judgemental space
Love the idea of community but other spiritual retreats feel a bit weird *emoji eyes
You're ready and at a point in your life when you want to embrace something more
You know you have all the potential but just need some breathing room to get focused
You just want to hang
We hope in coming to this event it resonates and leaves you with energy to continue to invest in you.
When and where is this retreat taking place?
19th - 21st Nov
Shoreham, Kent.
*Full details will be provided to you in the confirmation email upon payment.
All this for how much?
Prices start from £225*
Once early bird tickets are sold out, general tickets cost £250
PLEASE NOTE: After registration via eventbrite, payment must be made via paypal to confirm your place. (link will be sent in an email)
*early bird and group booking discounts available.
Discounts offered for:
Discounts for bookings of 2 or more guests receive 10% off total payment. Bookings must be placed before Oct 11th 2021 (limited availability)
Where do I book my place?
Continue on eventbrite. Limited tickets available, book quickly to avoid disappointment. Sales end on 31st Oct 2021
For more info, check out:
@themodernhase
www.themodernhase.com
Terms and Conditions:
All bookings are non-refundable and cannot be exchanged.
This is a shared space so all guests will be expected to share rooms, except those making multiple bookings (twin rooms are limited).
Guests will be expected to have a negative covid test before arriving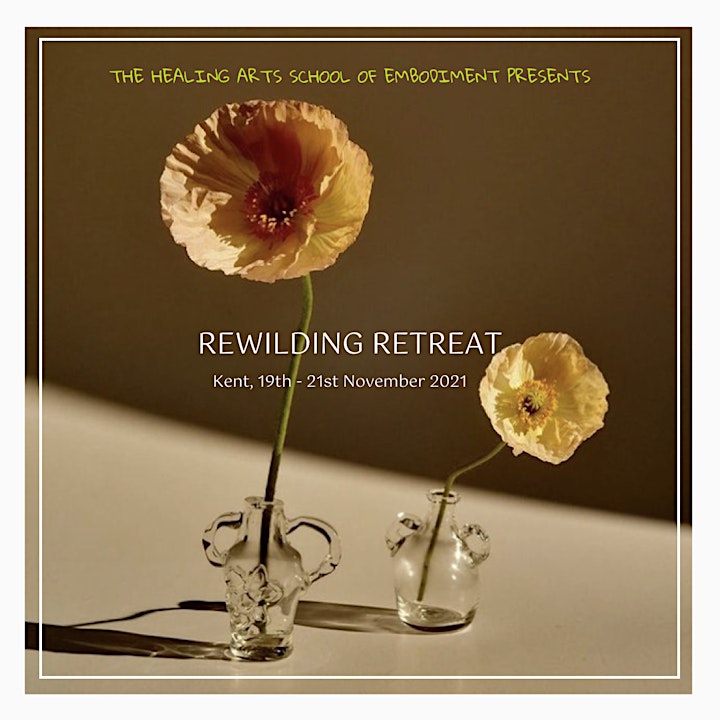 Organiser of Renergise & Rewilding Retreat | Weekend of wellbeing workshops for women