Description
THROW IT AWAY? NO WAY!
Repair Cafés originated in Holland less than 10 years ago, but it is an idea that has quickly taken root.
Llandrindod Transition group run Wales' longest running Repair Café which will enter its fourth year of operation in June. In the morning workshop you will be able to learn from the experience of the organisers in setting up and running their Repair Café. In the afternoon you will have the opportunity to experience the Café in operation and talk to the visitors and "fixperts". You might even bring along something to get fixed!
The morning workshop will cover:
Introduction: The Repair Café Movement
The Repair Café Foundation
Repair Cafés in the UK
Core Repair Café functions
Add on functions
Setting up a Repair Café
Finding a Venue
Finding volunteers
Insurance, Health and Safety
Advertising
Case Study: Llandrindod Repair Café
Establishing the group
ecruiting fixperts
Venues
Organising team roles
Funding the Café
Advertising
Partnerships
Q&A session with Llandrindod Repair Café organisers
Organiser of Repair Cafe Workshop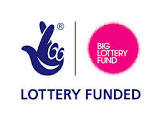 Powys Transition and Low Carbon Community Network (PTLCC) is an organisation  which connects and supports PowysTransition Initiatives and other groups working towards a low carbon future.  We provide training to member groups, organise conferences, and provide a point of contact for diverse groups working to build a community based sustainable future.
We are supported in these aims by PAVO and the Big Lottery fund,and the Transition Network and are delivering a project called "Resilient Communities" as part of PAVO's One Powys Connecting Voices portfolio. (This is a lottery funded project to help Powys residents get their voices heard)
Rhwydwaith Trawsnewid Powys a Chymunedau Carbon Isel (PTLCC) - sefydliad sy'n cysylltu ac yn cefnogi Mentrau Trawsnewid ym Mhowys a grwpiau eraill sy'n gweithio tuag at ddyfodol carbon isel. Gallwn ddarparu hyfforddiant i grwpiau sy'n aelodau, trefnu cynadleddau a bod yn fan cyswllt ar gyfer grwpiau amrywiol sy'n gweithio i adeiladu dyfodol cynaliadwy a seilir yn y gymuned.
Mae PAVO a'r Gronfa Loteri Fawr yn cefnogi ein nodau, ac mae'r Rhwydwaith Trawsnewid yn cyflenwi prosiect a elwir  "Cymunedau Cadarn" fel rhan o bortffolio Powys yn Un – Cysylltu Lleisiau PAVO.
<!-- [if gte mso 9]><xml> <w:LatentStyles DefLockedState="false" DefUnhideWhenUsed="false" DefSemiHidden="false" DefQFormat="false" DefPriority="99" LatentStyleCount="375"> <w:LsdException Locked="false" Priority="0" QFormat="true" Name="Normal"/> <w:LsdException Locked="false" Priority="9" QFormat="true" Name="heading 1"/> <w:LsdException Locked="false" Priority="9" SemiHidden="true" UnhideWhenUsed="true" QFormat="true" Name="heading 2"/> <w:LsdException Locked="false" Priority="9" SemiHidden="true" UnhideWhenUsed="true" QFormat="true" Name="heading 3"/> <w:LsdException Locked="false" Priority="9" SemiHidden="true" UnhideWhenUsed="true" QFormat="true" Name="heading 4"/> <w:LsdException Locked="false" Priority="9" SemiHidden="true" UnhideWhenUsed="true" QFormat="true" Name="heading 5"/> <w:LsdException Locked="false" Priority="9" SemiHidden="true" UnhideWhenUsed="true" QFormat="true" Name="heading 6"/> <w:LsdException Locked="false" Priority="9" SemiHidden="true" UnhideWhenUsed="true" QFormat="true" Name="heading 7"/> <w:LsdException Locked="false" Priority="9" SemiHidden="true" UnhideWhenUsed="true" QFormat="true" Name="heading 8"/> <w:LsdException Locked="false" Priority="9" SemiHidden="true" UnhideWhenUsed="true" QFormat="true" Name="heading 9"/> <w:LsdException Locked="false" SemiHidden="true" UnhideWhenUsed="true" Name="index 1"/> <w:LsdException Locked="false" SemiHidden="true" UnhideWhenUsed="true" Name="index 2"/> <w:LsdException Locked="false" SemiHidden="true" UnhideWhenUsed="true" Name="index 3"/> <w:LsdException Locked="false" SemiHidden="true" UnhideWhenUsed="true" Name="index 4"/> <w:LsdException Locked="false" SemiHidden="true" UnhideWhenUsed="true" Name="index 5"/> <w:LsdException Locked="false" SemiHidden="true" UnhideWhenUsed="true" Name="index 6"/> <w:LsdException Locked="false" SemiHidden="true" UnhideWhenUsed="true" Name="index 7"/> <w:LsdException Locked="false" SemiHidden="true" UnhideWhenUsed="true" Name="index 8"/> <w:LsdException Locked="false" SemiHidden="true" UnhideWhenUsed="true" Name="index 9"/> <w:LsdException Locked="false" Priority="39" SemiHidden="true" UnhideWhenUsed="true" Name="toc 1"/> <w:LsdException Locked="false" Priority="39" SemiHidden="true" UnhideWhenUsed="true" Name="toc 2"/> <w:LsdException Locked="false" Priority="39" SemiHidden="true" UnhideWhenUsed="true" Name="toc 3"/> <w:LsdException Locked="false" Priority="39" SemiHidden="true" UnhideWhenUsed="true" Name="toc 4"/> <w:LsdException Locked="false" Priority="39" SemiHidden="true" UnhideWhenUsed="true" Name="toc 5"/> <w:LsdException Locked="false" Priority="39" SemiHidden="true" UnhideWhenUsed="true" Name="toc 6"/> <w:LsdException Locked="false" Priority="39" SemiHidden="true" UnhideWhenUsed="true" Name="toc 7"/> <w:LsdException Locked="false" Priority="39" SemiHidden="true" UnhideWhenUsed="true" Name="toc 8"/> <w:LsdException Locked="false" Priority="39" SemiHidden="true" UnhideWhenUsed="true" Name="toc 9"/> <w:LsdException Locked="false" SemiHidden="true" UnhideWhenUsed="true" Name="Normal Indent"/> <w:LsdException Locked="false" SemiHidden="true" UnhideWhenUsed="true" Name="footnote text"/> <w:LsdException Locked="false" SemiHidden="true" UnhideWhenUsed="true" Name="annotation text"/> <w:LsdException Locked="false" SemiHidden="true" UnhideWhenUsed="true" Name="header"/> <w:LsdException Locked="false" SemiHidden="true" UnhideWhenUsed="true" Name="footer"/> <w:LsdException Locked="false" SemiHidden="true" UnhideWhenUsed="true" Name="index heading"/> <w:LsdException Locked="false" Priority="35" SemiHidden="true" UnhideWhenUsed="true" QFormat="true" Name="caption"/> <w:LsdException Locked="false" SemiHidden="true" UnhideWhenUsed="true" Name="table of figures"/> <w:LsdException Locked="false" SemiHidden="true" UnhideWhenUsed="true" Name="envelope address"/> <w:LsdException Locked="false" SemiHidden="true" UnhideWhenUsed="true" Name="envelope return"/> <w:LsdException Locked="false" SemiHidden="true" UnhideWhenUsed="true" Name="footnote reference"/> <w:LsdException Locked="false" SemiHidden="true" UnhideWhenUsed="true" Name="annotation reference"/> <w:LsdException Locked="false" SemiHidden="true" UnhideWhenUsed="true" Name="line number"/> <w:LsdException Locked="false" SemiHidden="true" UnhideWhenUsed="true" Name="page number"/> <w:LsdException Locked="false" SemiHidden="true" UnhideWhenUsed="true" Name="endnote reference"/> <w:LsdException Locked="false" SemiHidden="true" UnhideWhenUsed="true" Name="endnote text"/> <w:LsdException Locked="false" SemiHidden="true" UnhideWhenUsed="true" Name="table of authorities"/> <w:LsdException Locked="false" SemiHidden="true" UnhideWhenUsed="true" Name="macro"/> <w:LsdException Locked="false" SemiHidden="true" UnhideWhenUsed="true" Name="toa heading"/> <w:LsdException Locked="false" SemiHidden="true" UnhideWhenUsed="true" Name="List"/> <w:LsdException Locked="false" SemiHidden="true" UnhideWhenUsed="true" Name="List Bullet"/> <w:LsdException Locked="false" SemiHidden="true" UnhideWhenUsed="true" Name="List Number"/> <w:LsdException Locked="false" SemiHidden="true" UnhideWhenUsed="true" Name="List 2"/> <w:LsdException Locked="false" SemiHidden="true" UnhideWhenUsed="true" Name="List 3"/> <w:LsdException Locked="false" SemiHidden="true" UnhideWhenUsed="true" Name="List 4"/> <w:LsdException Locked="false" SemiHidden="true" UnhideWhenUsed="true" Name="List 5"/> <w:LsdException Locked="false" SemiHidden="true" UnhideWhenUsed="true" Name="List Bullet 2"/> <w:LsdException Locked="false" SemiHidden="true" UnhideWhenUsed="true" Name="List Bullet 3"/> <w:LsdException Locked="false" SemiHidden="true" UnhideWhenUsed="true" Name="List Bullet 4"/> <w:LsdException Locked="false" SemiHidden="true" UnhideWhenUsed="true" Name="List Bullet 5"/> <w:LsdException Locked="false" SemiHidden="true" UnhideWhenUsed="true" Name="List Number 2"/> <w:LsdException Locked="false" SemiHidden="true" UnhideWhenUsed="true" Name="List Number 3"/> <w:LsdException Locked="false" SemiHidden="true" UnhideWhenUsed="true" Name="List Number 4"/> <w:LsdException Locked="false" SemiHidden="true" UnhideWhenUsed="true" Name="List Number 5"/> <w:LsdException Locked="false" Priority="10" QFormat="true" Name="Title"/> <w:LsdException Locked="false" SemiHidden="true" UnhideWhenUsed="true" Name="Closing"/> <w:LsdException Locked="false" SemiHidden="true" UnhideWhenUsed="true" Name="Signature"/> <w:LsdException Locked="false" Priority="1" SemiHidden="true" UnhideWhenUsed="true" Name="Default Paragraph Font"/> <w:LsdException Locked="false" SemiHidden="true" UnhideWhenUsed="true" Name="Body Text"/> <w:LsdException Locked="false" SemiHidden="true" UnhideWhenUsed="true" Name="Body Text Indent"/> <w:LsdException Locked="false" SemiHidden="true" UnhideWhenUsed="true" Name="List Continue"/> <w:LsdException Locked="false" SemiHidden="true" UnhideWhenUsed="true" Name="List Continue 2"/> <w:LsdException Locked="false" SemiHidden="true" UnhideWhenUsed="true" Name="List Continue 3"/> <w:LsdException Locked="false" SemiHidden="true" UnhideWhenUsed="true" Name="List Continue 4"/> <w:LsdException Locked="false" SemiHidden="true" UnhideWhenUsed="true" Name="List Continue 5"/> <w:LsdException Locked="false" SemiHidden="true" UnhideWhenUsed="true" Name="Message Header"/> <w:LsdException Locked="false" Priority="11" QFormat="true" Name="Subtitle"/> <w:LsdException Locked="false" SemiHidden="true" UnhideWhenUsed="true" Name="Salutation"/> <w:LsdException Locked="false" SemiHidden="true" UnhideWhenUsed="true" Name="Date"/> <w:LsdException Locked="false" SemiHidden="true" UnhideWhenUsed="true" Name="Body Text First Indent"/> <w:LsdException Locked="false" SemiHidden="true" UnhideWhenUsed="true" Name="Body Text First Indent 2"/> <w:LsdException Locked="false" SemiHidden="true" UnhideWhenUsed="true" Name="Note Heading"/> <w:LsdException Locked="false" SemiHidden="true" UnhideWhenUsed="true" Name="Body Text 2"/> <w:LsdException Locked="false" SemiHidden="true" UnhideWhenUsed="true" Name="Body Text 3"/> <w:LsdException Locked="false" SemiHidden="true" UnhideWhenUsed="true" Name="Body Text Indent 2"/> <w:LsdException Locked="false" SemiHidden="true" UnhideWhenUsed="true" Name="Body Text Indent 3"/> <w:LsdException Locked="false" SemiHidden="true" UnhideWhenUsed="true" Name="Block Text"/> <w:LsdException Locked="false" SemiHidden="true" UnhideWhenUsed="true" Name="Hyperlink"/> <w:LsdException Locked="false" SemiHidden="true" UnhideWhenUsed="true" Name="FollowedHyperlink"/> <w:LsdException Locked="false" Priority="22" QFormat="true" Name="Strong"/> <w:LsdException Locked="false" Priority="20" QFormat="true" Name="Emphasis"/> <w:LsdException Locked="false" SemiHidden="true" UnhideWhenUsed="true" Name="Document Map"/> <w:LsdException Locked="false" SemiHidden="true" UnhideWhenUsed="true" Name="Plain Text"/> <w:LsdException Locked="false" SemiHidden="true" UnhideWhenUsed="true" Name="E-mail Signature"/> <w:LsdException Locked="false" SemiHidden="true" UnhideWhenUsed="true" Name="HTML Top of Form"/> <w:LsdException Locked="false" SemiHidden="true" UnhideWhenUsed="true" Name="HTML Bottom of Form"/> <w:LsdException Locked="false" SemiHidden="true" UnhideWhenUsed="true" Name="Normal (Web)"/> <w:LsdException Locked="false" SemiHidden="true" UnhideWhenUsed="true" Name="HTML Acronym"/> <w:LsdException Locked="false" SemiHidden="true" UnhideWhenUsed="true" Name="HTML Address"/> <w:LsdException Locked="false" SemiHidden="true" UnhideWhenUsed="true" Name="HTML Cite"/> <w:LsdException Locked="false" SemiHidden="true" UnhideWhenUsed="true" Name="HTML Code"/> <w:LsdException Locked="false" SemiHidden="true" UnhideWhenUsed="true" Name="HTML Definition"/> <w:LsdException Locked="false" SemiHidden="true" UnhideWhenUsed="true" Name="HTML Keyboard"/> <w:LsdException Locked="false" SemiHidden="true" UnhideWhenUsed="true" Name="HTML Preformatted"/> <w:LsdException Locked="false" SemiHidden="true" UnhideWhenUsed="true" Name="HTML Sample"/> <w:LsdException Locked="false" SemiHidden="true" UnhideWhenUsed="true" Name="HTML Typewriter"/> <w:LsdException Locked="false" SemiHidden="true" UnhideWhenUsed="true" Name="HTML Variable"/> <w:LsdException Locked="false" SemiHidden="true" UnhideWhenUsed="true" Name="Normal Table"/> <w:LsdException Locked="false" SemiHidden="true" UnhideWhenUsed="true" Name="annotation subject"/> <w:LsdException Locked="false" SemiHidden="true" UnhideWhenUsed="true" Name="No List"/> <w:LsdException Locked="false" SemiHidden="true" UnhideWhenUsed="true" Name="Outline List 1"/> <w:LsdException Locked="false" SemiHidden="true" UnhideWhenUsed="true" Name="Outline List 2"/> <w:LsdException Locked="false" SemiHidden="true" UnhideWhenUsed="true" Name="Outline List 3"/> <w:LsdException Locked="false" SemiHidden="true" UnhideWhenUsed="true" Name="Table Simple 1"/> <w:LsdException Locked="false" SemiHidden="true" UnhideWhenUsed="true" Name="Table Simple 2"/> <w:LsdException Locked="false" SemiHidden="true" UnhideWhenUsed="true" Name="Table Simple 3"/> <w:LsdException Locked="false" SemiHidden="true" UnhideWhenUsed="true" Name="Table Classic 1"/> <w:LsdException Locked="false" SemiHidden="true" UnhideWhenUsed="true" Name="Table Classic 2"/> <w:LsdException Locked="false" SemiHidden="true" UnhideWhenUsed="true" Name="Table Classic 3"/> <w:LsdException Locked="false" SemiHidden="true" UnhideWhenUsed="true" Name="Table Classic 4"/> <w:LsdException Locked="false" SemiHidden="true" UnhideWhenUsed="true" Name="Table Colorful 1"/> <w:LsdException Locked="false" SemiHidden="true" UnhideWhenUsed="true" Name="Table Colorful 2"/> <w:LsdException Locked="false" SemiHidden="true" UnhideWhenUsed="true" Name="Table Colorful 3"/> <w:LsdException Locked="false" SemiHidden="true" UnhideWhenUsed="true" Name="Table Columns 1"/> <w:LsdException Locked="false" SemiHidden="true" UnhideWhenUsed="true" Name="Table Columns 2"/> <w:LsdException Locked="false" SemiHidden="true" UnhideWhenUsed="true" Name="Table Columns 3"/> <w:LsdException Locked="false" SemiHidden="true" UnhideWhenUsed="true" Name="Table Columns 4"/> <w:LsdException Locked="false" SemiHidden="true" UnhideWhenUsed="true" Name="Table Columns 5"/> <w:LsdException Locked="false" SemiHidden="true" UnhideWhenUsed="true" Name="Table Grid 1"/> <w:LsdException Locked="false" SemiHidden="true" UnhideWhenUsed="true" Name="Table Grid 2"/> <w:LsdException Locked="false" SemiHidden="true" UnhideWhenUsed="true" Name="Table Grid 3"/> <w:LsdException Locked="false" SemiHidden="true" UnhideWhenUsed="true" Name="Table Grid 4"/> <w:LsdException Locked="false" SemiHidden="true" UnhideWhenUsed="true" Name="Table Grid 5"/> <w:LsdException Locked="false" SemiHidden="true" UnhideWhenUsed="true" Name="Table Grid 6"/> <w:LsdException Locked="false" SemiHidden="true" UnhideWhenUsed="true" Name="Table Grid 7"/> <w:LsdException Locked="false" SemiHidden="true" UnhideWhenUsed="true" Name="Table Grid 8"/> <w:LsdException Locked="false" SemiHidden="true" UnhideWhenUsed="true" Name="Table List 1"/> <w:LsdException Locked="false" SemiHidden="true" UnhideWhenUsed="true" Name="Table List 2"/> <w:LsdException Locked="false" SemiHidden="true" UnhideWhenUsed="true" Name="Table List 3"/> <w:LsdException Locked="false" SemiHidden="true" UnhideWhenUsed="true" Name="Table List 4"/> <w:LsdException Locked="false" SemiHidden="true" UnhideWhenUsed="true" Name="Table List 5"/> <w:LsdException Locked="false" SemiHidden="true" UnhideWhenUsed="true" Name="Table List 6"/> <w:LsdException Locked="false" SemiHidden="true" UnhideWhenUsed="true" Name="Table List 7"/> <w:LsdException Locked="false" SemiHidden="true" UnhideWhenUsed="true" Name="Table List 8"/> <w:LsdException Locked="false" SemiHidden="true" UnhideWhenUsed="true" Name="Table 3D effects 1"/> <w:LsdException Locked="false" SemiHidden="true" UnhideWhenUsed="true" Name="Table 3D effects 2"/> <w:LsdException Locked="false" SemiHidden="true" UnhideWhenUsed="true" Name="Table 3D effects 3"/> <w:LsdException Locked="false" SemiHidden="true" UnhideWhenUsed="true" Name="Table Contemporary"/> <w:LsdException Locked="false" SemiHidden="true" UnhideWhenUsed="true" Name="Table Elegant"/> <w:LsdException Locked="false" SemiHidden="true" UnhideWhenUsed="true" Name="Table Professional"/> <w:LsdException Locked="false" SemiHidden="true" UnhideWhenUsed="true" Name="Table Subtle 1"/> <w:LsdException Locked="false" SemiHidden="true" UnhideWhenUsed="true" Name="Table Subtle 2"/> <w:LsdException Locked="false" SemiHidden="true" UnhideWhenUsed="true" Name="Table Web 1"/> <w:LsdException Locked="false" SemiHidden="true" UnhideWhenUsed="true" Name="Table Web 2"/> <w:LsdException Locked="false" SemiHidden="true" UnhideWhenUsed="true" Name="Table Web 3"/> <w:LsdException Locked="false" SemiHidden="true" UnhideWhenUsed="true" Name="Balloon Text"/> <w:LsdException Locked="false" Priority="39" Name="Table Grid"/> <w:LsdException Locked="false" SemiHidden="true" UnhideWhenUsed="true" Name="Table Theme"/> <w:LsdException Locked="false" SemiHidden="true" Name="Placeholder Text"/> <w:LsdException Locked="false" Priority="1" QFormat="true" Name="No Spacing"/> <w:LsdException Locked="false" Priority="60" Name="Light Shading"/> <w:LsdException Locked="false" Priority="61" Name="Light List"/> <w:LsdException Locked="false" Priority="62" Name="Light Grid"/> <w:LsdException Locked="false" Priority="63" Name="Medium Shading 1"/> <w:LsdException Locked="false" Priority="64" Name="Medium Shading 2"/> <w:LsdException Locked="false" Priority="65" Name="Medium List 1"/> <w:LsdException Locked="false" Priority="66" Name="Medium List 2"/> <w:LsdException Locked="false" Priority="67" Name="Medium Grid 1"/> <w:LsdException Locked="false" Priority="68" Name="Medium Grid 2"/> <w:LsdException Locked="false" Priority="69" Name="Medium Grid 3"/> <w:LsdException Locked="false" Priority="70" Name="Dark List"/> <w:LsdException Locked="false" Priority="71" Name="Colorful Shading"/> <w:LsdException Locked="false" Priority="72" Name="Colorful List"/> <w:LsdException Locked="false" Priority="73" Name="Colorful Grid"/> <w:LsdException Locked="false" Priority="60" Name="Light Shading Accent 1"/> <w:LsdException Locked="false" Priority="61" Name="Light List Accent 1"/> <w:LsdException Locked="false" Priority="62" Name="Light Grid Accent 1"/> <w:LsdException Locked="false" Priority="63" Name="Medium Shading 1 Accent 1"/> <w:LsdException Locked="false" Priority="64" Name="Medium Shading 2 Accent 1"/> <w:LsdException Locked="false" Priority="65" Name="Medium List 1 Accent 1"/> <w:LsdException Locked="false" SemiHidden="true" Name="Revision"/> <w:LsdException Locked="false" Priority="34" QFormat="true" Name="List Paragraph"/> <w:LsdException Locked="false" Priority="29" QFormat="true" Name="Quote"/> <w:LsdException Locked="false" Priority="30" QFormat="true" Name="Intense Quote"/> <w:LsdException Locked="false" Priority="66" Name="Medium List 2 Accent 1"/> <w:LsdException Locked="false" Priority="67" Name="Medium Grid 1 Accent 1"/> <w:LsdException Locked="false" Priority="68" Name="Medium Grid 2 Accent 1"/> <w:LsdException Locked="false" Priority="69" Name="Medium Grid 3 Accent 1"/> <w:LsdException Locked="false" Priority="70" Name="Dark List Accent 1"/> <w:LsdException Locked="false" Priority="71" Name="Colorful Shading Accent 1"/> <w:LsdException Locked="false" Priority="72" Name="Colorful List Accent 1"/> <w:LsdException Locked="false" Priority="73" Name="Colorful Grid Accent 1"/> <w:LsdException Locked="false" Priority="60" Name="Light Shading Accent 2"/> <w:LsdException Locked="false" Priority="61" Name="Light List Accent 2"/> <w:LsdException Locked="false" Priority="62" Name="Light Grid Accent 2"/> <w:LsdException Locked="false" Priority="63" Name="Medium Shading 1 Accent 2"/> <w:LsdException Locked="false" Priority="64" Name="Medium Shading 2 Accent 2"/> <w:LsdException Locked="false" Priority="65" Name="Medium List 1 Accent 2"/> <w:LsdException Locked="false" Priority="66" Name="Medium List 2 Accent 2"/> <w:LsdException Locked="false" Priority="67" Name="Medium Grid 1 Accent 2"/> <w:LsdException Locked="false" Priority="68" Name="Medium Grid 2 Accent 2"/> <w:LsdException Locked="false" Priority="69" Name="Medium Grid 3 Accent 2"/> <w:LsdException Locked="false" Priority="70" Name="Dark List Accent 2"/> <w:LsdException Locked="false" Priority="71" Name="Colorful Shading Accent 2"/> <w:LsdException Locked="false" Priority="72" Name="Colorful List Accent 2"/> <w:LsdException Locked="false" Priority="73" Name="Colorful Grid Accent 2"/> <w:LsdException Locked="false" Priority="60" Name="Light Shading Accent 3"/> <w:LsdException Locked="false" Priority="61" Name="Light List Accent 3"/> <w:LsdException Locked="false" Priority="62" Name="Light Grid Accent 3"/> <w:LsdException Locked="false" Priority="63" Name="Medium Shading 1 Accent 3"/> <w:LsdException Locked="false" Priority="64" Name="Medium Shading 2 Accent 3"/> <w:LsdException Locked="false" Priority="65" Name="Medium List 1 Accent 3"/> <w:LsdException Locked="false" Priority="66" Name="Medium List 2 Accent 3"/> <w:LsdException Locked="false" Priority="67" Name="Medium Grid 1 Accent 3"/> <w:LsdException Locked="false" Priority="68" Name="Medium Grid 2 Accent 3"/> <w:LsdException Locked="false" Priority="69" Name="Medium Grid 3 Accent 3"/> <w:LsdException Locked="false" Priority="70" Name="Dark List Accent 3"/> <w:LsdException Locked="false" Priority="71" Name="Colorful Shading Accent 3"/> <w:LsdException Locked="false" Priority="72" Name="Colorful List Accent 3"/> <w:LsdException Locked="false" Priority="73" Name="Colorful Grid Accent 3"/> <w:LsdException Locked="false" Priority="60" Name="Light Shading Accent 4"/> <w:LsdException Locked="false" Priority="61" Name="Light List Accent 4"/> <w:LsdException Locked="false" Priority="62" Name="Light Grid Accent 4"/> <w:LsdException Locked="false" Priority="63" Name="Medium Shading 1 Accent 4"/> <w:LsdException Locked="false" Priority="64" Name="Medium Shading 2 Accent 4"/> <w:LsdException Locked="false" Priority="65" Name="Medium List 1 Accent 4"/> <w:LsdException Locked="false" Priority="66" Name="Medium List 2 Accent 4"/> <w:LsdException Locked="false" Priority="67" Name="Medium Grid 1 Accent 4"/> <w:LsdException Locked="false" Priority="68" Name="Medium Grid 2 Accent 4"/> <w:LsdException Locked="false" Priority="69" Name="Medium Grid 3 Accent 4"/> <w:LsdException Locked="false" Priority="70" Name="Dark List Accent 4"/> <w:LsdException Locked="false" Priority="71" Name="Colorful Shading Accent 4"/> <w:LsdException Locked="false" Priority="72" Name="Colorful List Accent 4"/> <w:LsdException Locked="false" Priority="73" Name="Colorful Grid Accent 4"/> <w:LsdException Locked="false" Priority="60" Name="Light Shading Accent 5"/> <w:LsdException Locked="false" Priority="61" Name="Light List Accent 5"/> <w:LsdException Locked="false" Priority="62" Name="Light Grid Accent 5"/> <w:LsdException Locked="false" Priority="63" Name="Medium Shading 1 Accent 5"/> <w:LsdException Locked="false" Priority="64" Name="Medium Shading 2 Accent 5"/> <w:LsdException Locked="false" Priority="65" Name="Medium List 1 Accent 5"/> <w:LsdException Locked="false" Priority="66" Name="Medium List 2 Accent 5"/> <w:LsdException Locked="false" Priority="67" Name="Medium Grid 1 Accent 5"/> <w:LsdException Locked="false" Priority="68" Name="Medium Grid 2 Accent 5"/> <w:LsdException Locked="false" Priority="69" Name="Medium Grid 3 Accent 5"/> <w:LsdException Locked="false" Priority="70" Name="Dark List Accent 5"/> <w:LsdException Locked="false" Priority="71" Name="Colorful Shading Accent 5"/> <w:LsdException Locked="false" Priority="72" Name="Colorful List Accent 5"/> <w:LsdException Locked="false" Priority="73" Name="Colorful Grid Accent 5"/> <w:LsdException Locked="false" Priority="60" Name="Light Shading Accent 6"/> <w:LsdException Locked="false" Priority="61" Name="Light List Accent 6"/> <w:LsdException Locked="false" Priority="62" Name="Light Grid Accent 6"/> <w:LsdException Locked="false" Priority="63" Name="Medium Shading 1 Accent 6"/> <w:LsdException Locked="false" Priority="64" Name="Medium Shading 2 Accent 6"/> <w:LsdException Locked="false" Priority="65" Name="Medium List 1 Accent 6"/> <w:LsdException Locked="false" Priority="66" Name="Medium List 2 Accent 6"/> <w:LsdException Locked="false" Priority="67" Name="Medium Grid 1 Accent 6"/> <w:LsdException Locked="false" Priority="68" Name="Medium Grid 2 Accent 6"/> <w:LsdException Locked="false" Priority="69" Name="Medium Grid 3 Accent 6"/> <w:LsdException Locked="false" Priority="70" Name="Dark List Accent 6"/> <w:LsdException Locked="false" Priority="71" Name="Colorful Shading Accent 6"/> <w:LsdException Locked="false" Priority="72" Name="Colorful List Accent 6"/> <w:LsdException Locked="false" Priority="73" Name="Colorful Grid Accent 6"/> <w:LsdException Locked="false" Priority="19" QFormat="true" Name="Subtle Emphasis"/> <w:LsdException Locked="false" Priority="21" QFormat="true" Name="Intense Emphasis"/> <w:LsdException Locked="false" Priority="31" QFormat="true" Name="Subtle Reference"/> <w:LsdException Locked="false" Priority="32" QFormat="true" Name="Intense Reference"/> <w:LsdException Locked="false" Priority="33" QFormat="true" Name="Book Title"/> <w:LsdException Locked="false" Priority="37" SemiHidden="true" UnhideWhenUsed="true" Name="Bibliography"/> <w:LsdException Locked="false" Priority="39" SemiHidden="true" UnhideWhenUsed="true" QFormat="true" Name="TOC Heading"/> <w:LsdException Locked="false" Priority="41" Name="Plain Table 1"/> <w:LsdException Locked="false" Priority="42" Name="Plain Table 2"/> <w:LsdException Locked="false" Priority="43" Name="Plain Table 3"/> <w:LsdException Locked="false" Priority="44" Name="Plain Table 4"/> <w:LsdException Locked="false" Priority="45" Name="Plain Table 5"/> <w:LsdException Locked="false" Priority="40" Name="Grid Table Light"/> <w:LsdException Locked="false" Priority="46" Name="Grid Table 1 Light"/> <w:LsdException Locked="false" Priority="47" Name="Grid Table 2"/> <w:LsdException Locked="false" Priority="48" Name="Grid Table 3"/> <w:LsdException Locked="false" Priority="49" Name="Grid Table 4"/> <w:LsdException Locked="false" Priority="50" Name="Grid Table 5 Dark"/> <w:LsdException Locked="false" Priority="51" Name="Grid Table 6 Colorful"/> <w:LsdException Locked="false" Priority="52" Name="Grid Table 7 Colorful"/> <w:LsdException Locked="false" Priority="46" Name="Grid Table 1 Light Accent 1"/> <w:LsdException Locked="false" Priority="47" Name="Grid Table 2 Accent 1"/> <w:LsdException Locked="false" Priority="48" Name="Grid Table 3 Accent 1"/> <w:LsdException Locked="false" Priority="49" Nam