This masterclass, led by Jessica Corlett, is an A&E session and beginner's guide to repairing our most-loved soft toys.
About this event
*** Ticket bookings go live on Thursday 23rd September at 8pm. Due to the popularity of the workshops we can only allow two bookings per person across the week. ***
Become a teddy bear doctor learning basic sewing techniques that will help you save small fuzzy stuffed lives. Learn how to fix rips, reattach limbs and eyes, or customise a soft toy 'road kill' into a new and unique cuddly friend. Bring along a poorly pooh bear of your own or pick a patient from our workshop waiting room when you arrive.
Jessica Corlett is a London-based Arts & Events Coordinator with a career spanning film and television production, children's fashion, social care activities, and costume design. Her specialism is textile-based craft techniques, the more novel the better. She loves recycling and reusing materials and is currently part-time teaching a furniture restoration course for a London charity on a mission to save as much furniture as possible from landfill.
No experience or skill necessary, all welcome!
To take part in the session you will need:
- a soft toy in need of repair
Important: our COVID-19 policy for Repair Week
We have adopted some temporary measures for our in-person events during Repair Week, to ensure the safety of our team and to help everyone attending to feel as comfortable as possible.
Negative test result required
All event participants coming to the Institute of Making will need to show proof of a negative lateral flow test taken within 48 hours of the event. You can either show your test result on your NHS app, or show text message confirmation of a negative test result. Unfortunately we will not be able to give access to anyone without a negative test result.
Links: Order a free lateral flow test / Register your test result on the gov.uk website
Face coverings
At our in-person events, all participants are required to wear a face covering. If you are unable to wear a face covering, please book our online events instead. We are happy to help you find an online event or to work with you to work out a type of face covering that will enable you to attend the in-person event. Email events@instituteofmaking.org.uk with any questions.
COVID-19 symptoms
If you experience any COVID-19 symptoms, including a temperature, please cancel your event booking through Eventbrite and stay at home. We know it can be disappointing to miss an event, but it is important to keep everyone safe.
Do you have specific access requirements?
We would like to make sure that everyone can join our events and use our website as easily as possible. Please message us if you need any particular support or assistance while attending our space or using our platforms, so we can ensure those. We are also always interested in feedback to help us improve access to our activities. Contact Sara on events@instituteofmaking.org.uk.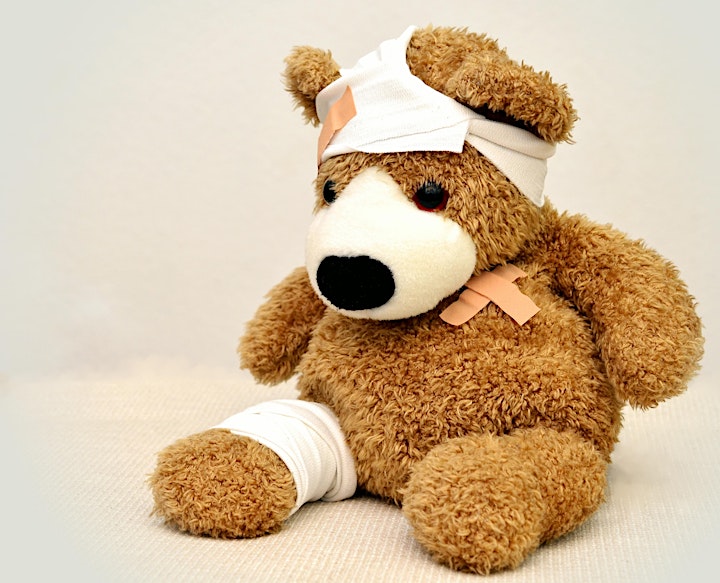 Organiser of Repair Week: Soft Toy Hospital
The Institute of Making is a multidisciplinary research club for those interested in the made world: from makers of molecules to makers of buildings, synthetic skin to spacecraft, soup to diamonds, socks to cities. Annual membership of the institute is available to all UCL staff and students.
Our programme of symposia, masterclasses and public events explores the links between academic research and hands-on experience, and celebrates the sheer joy of stuff.
Its mission is to provide all makers with a creative home in which to innovate, contemplate and understand all aspects of materials and an inspiring place to explore their relationship to making.
At the heart of the Institute of Making is the Materials Library – a growing repository of some of the most extraordinary materials on earth, gathered together for their ability to fire the imagination and advance conceptualisation. A place in which makers from all disciplines can see, touch, research and discuss, so that they can apply the knowledge and experience gained to their own practice.
Alongside the collection is the MakeSpace – a workshop where members and guests can make, break, design and combine both advanced and traditional tools, techniques and materials.