A day retreat to help you reset, rejuvenate and celebrate summer. A self care Sunday to put you on top of your to do list.
About this event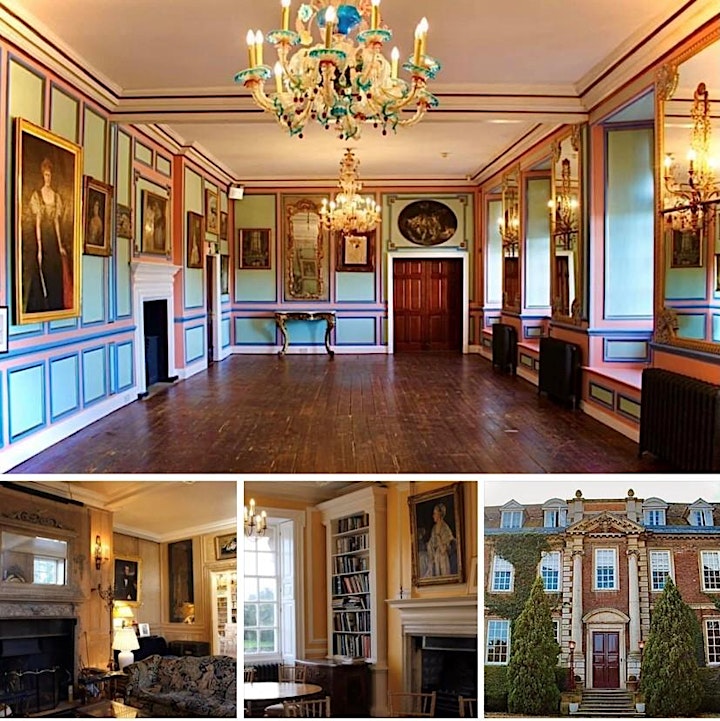 Spirit + Soul invites you to enjoy the beauty and elegance of Anstey Hall, a 17th century mansion that nestles between the Cambridge city border and lush countryside, whilst in the care of some of the city's most skilled and popular teachers.
Immerse yourself in practices themed around renewal. A day to embrace summer, reawaken your senses , shake off lockdown lethargy and exhale tension and stress.
We'll start the day with refreshments in the library then begin with a balancing pranayama before moving to the stunning ballroom for Barre class , with Katy Graham Clare, Katy is sure to fire up your systems for the day.
We welcome Felicity Pearce to our team who will lead an uplifting Vinyasa flow, her class is sunshine on the mat!
We will come together to share freshly prepared vegan lunch and maybe take time to set some intentions, feel free to bring a journal if you keep one.
For the latter half of the day we will begin with a Yin class led by Emma Kerr, Yin is a slow, deep practice that focuses on mindfully bringing space and mobility into the joints which helps to increase range and flexibility.
We will then enjoy a meditation and Yoga Nidra led by Jo Darking, owner of Satyam Yoga Centre. Jo's skill, passion and knowledge make her one of the areas most sought after teachers. This practice will bring you to a deep place of relaxation and calm that will linger long into your week.
The wonderful Lizzie Cutmore will close the day with a Kundalini practice followed by a healing gong bath. Lizzies warmth is infectious and her work can really shift tension, you will end the day feeling totally relaxed, rejuvenated, positive and peaceful .
Lunch and refreshments will be vegan, let us know if you have any allergies or dietary requirements.
All classes are suitable for all levels as our teachers will modify as needed, do let us know if you are carrying an injury or recovering from breaks, fractures or operations.
Mats and blankets will be provided but feel free to bring your own if you prefer.
All Covid guidelines will be followed according to guidance given nearer to the day.
Spirit + Soul pledges to provide a safe and inclusive environment for all.