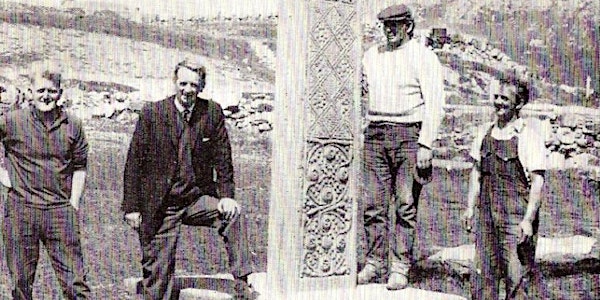 Replicas in museums and heritage contexts: putting theory into practice (SG...
Location
National Museums of Scotland Collections Centre
242 West Granton Road
Edinburgh
EH5 1JA
United Kingdom
Description
Application to attend via this Eventbrite site is for postgraduate research students only, who must registered at Scottish Universities. The deadline for applications is Monday 11 November.
This is a Scottish Graduate School of the Arts & Humanities (SGSAH) Heritage-Hub day-event. Taking place at the National Museums of Scotland Collections Centre, it is organised by the University of Stirling in partnership with National Museums Scotland and ICOMOS UK. The workshop aims to bring students, museum and heritage practitioners together to discuss the theory and practice of working with replicas on monuments, in museums and in other heritage contexts. We will consider the implications of recent ethnographic work on the contemporary value and authenticity of replicas. The will be a focus on thinking and acting in an interdisciplinary way, and across the museum and heritage sectors. This free event is for interested postgraduate research students (8 places max) and invited museum and heritage practitioners (10 places max).
Having reviewed the applications, we will then email you to confirm whether you have a place. The application asks you to tell us how you see the workshop relating to your research and/or career development, and what you hope to get out of attending the workshop.
We will maintain a reserve list for late applications from PhD students registered in Scotland, or from heritage and museum professionals who are interested in attending. Please email Dr Sally Foster (s.m.foster@stir.ac.uk) if you would like to be added to this reserve list.

The timetable is as follows:
09:30-10:00
Registration and coffee
10:00-10:15
Welcome, introductions, objectives - addressing the thing about replicas!
Dr Sally Foster, University of Stirling
10:15-10:35
Presentation: Perspectives on authenticity
Professor Siân Jones, University of Stirling
10:35-11:50
Tour 1 of replica collections
11:50-13:05
Tour 2 of replica collections
13:05-13:45
Lunch (provided)
13:45-14:45
Round-up discussion prompted by tours: what sorts of replicas are of interest to attendees / on your monuments or in your collections? What sorts of authenticity and values attach to these? How do these relate to the historic originals?
Leading to: Facilitated replica 'handling' session, with ongoing discussion about historical perceptions of their value and authenticity
Professor Sam Alberti, National Museums of Scotland / University of Stirling
14:45-15:15
Presentation: Ethnographic work on contemporary value and authenticity of replicas and its implications
Dr Sally Foster, University of Stirling
15:15-16:00
Discussion in groups and feedback: what difference does such research make? Ideas for what needs to be covered in proposed guidance for museum and heritage practitioners in relation to replicas
16:00-16:30
Closing discussion and completion of evaluation forms