Event Information
Refund Policy
Contact the organiser to request a refund.
Eventbrite's fee is nonrefundable.
5 strategies to implement in your business, which will bring immediate results and get you on your way to flourishing in 2021!
About this Event
Whatever your experience in 2020, whether good, challenging or troubling, there is one sentiment shared by everyone, and that is the hope that 2021 will be better, …. much better. In reality, you can more than hope it; you have the opportunity right now to decide that 2021 will be different.
Reserve your seat NOW at the top of the page.
COVID-19 has, for many businesses, been the toughest problem encountered. With customers under lockdown, shops shuttered, cashflow drying up rapidly and their employees on furlough and for some, redundancy, you might be wondering how you're going to survive.
Amid all these threats, some businesses are finding ways to forge ahead. While many businesses have been hurt during the pandemic, some have seen an increase in demand and sales. The world is fighting hard to stem the current and upcoming economic consequences of this black swan event, but this could be an exciting opportunity to initiate a business idea for the future. Will you like to find out what the opportunities are? Take advantage of the early bird ticket NOW. https://bit.ly/39D1YSs-Repositioning
As this global economic crisis continues, it is expected that many businesses will not return to normal for a long time. So, if you're having trouble adjusting to this new normal and need guidance on how to adapt your business for 2021, we've got just the thing.......
So... What will the businesses that will thrive in 2021 and beyond be doing?
TalentsBrand and MediaWorks Global will be revealing the hidden strategies that businesses that are primed for success in 2021 will be using, on Saturday 9th January 2021, from 1900 to 2100 GMT. You don't want to miss this opportunity.
Reserve your space at the top of the page.
At this mastermind session, we will share 5 strategies to implement in your business, which will bring immediate results and get you on your way to flourishing in 2021!
Now is the time to reflect on the last several months or year, understand why you are where you are today, and most importantly, get clear on what you want your future to look like in 2021 and beyond, as well as understand the what and how to make it happen!
That's exactly what you'll get at "Repositioning for a Successful 2021"
Register NOW! No more procrastination. This is a year to start taking massive actions.
You can't control the external forces that impact your life, but you can control how you react to them. You can make a world that seems out of control work for you by stepping into uncertainty with a new approach.
When you discover how to take charge, you decide your path…
Join us on ……. to find out how your business can be part of the band of thriving businesses in 2021.
If you are currently running or building your own business, this intensive and practical 2-hour mastermind will show you how to efficiently:
Create a clear path for 2021
Get you started on realising your brand ambitions
Position your business online to gain a recognisable footprint in the global marketplace
Digitalise your products/services and scale your business beyond borders
Prepare your packaging and pricing in a way that is attractive enough to generate leads
This Event is Suitable for:
Anyone who has a product or service for sale and looking to grow sales
Anyone wanting to start or develop their own business
Anyone who has already started a business but looking to create a more robust business model for the today kind of businesses
Anyone who wants to move away from the monotony of a regular job to explore business opportunities
Entrepreneurs who are looking to showcase their expertise confidently
Not-for-profit organisations or the Community Interest Companies who are looking to reach out to a wider audience to promote their mission
Anyone eager to share their content online as an income-generating source
Anyone looking to take advantage of social media to widen their network and to create collaborative opportunities
What will we be doing during the event?
Connecting and networking with other growth-minded individuals
Opportunity to pose questions to the speakers and share ideas with business growth- driven participants like yourself
Group discussions
Book your space now and get ready for an Exciting 2021!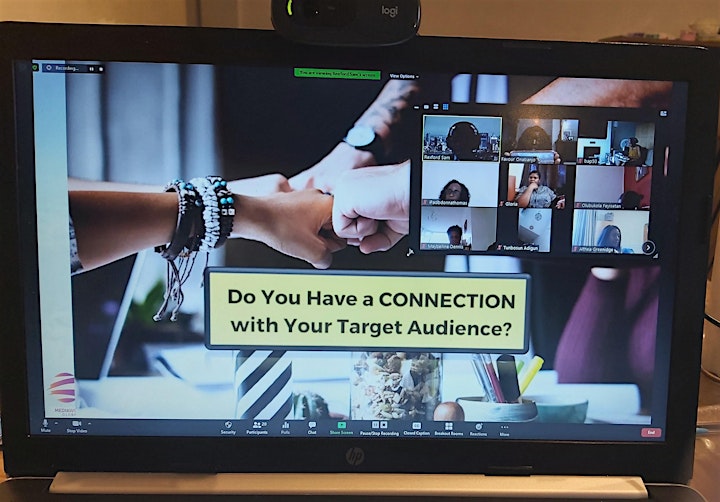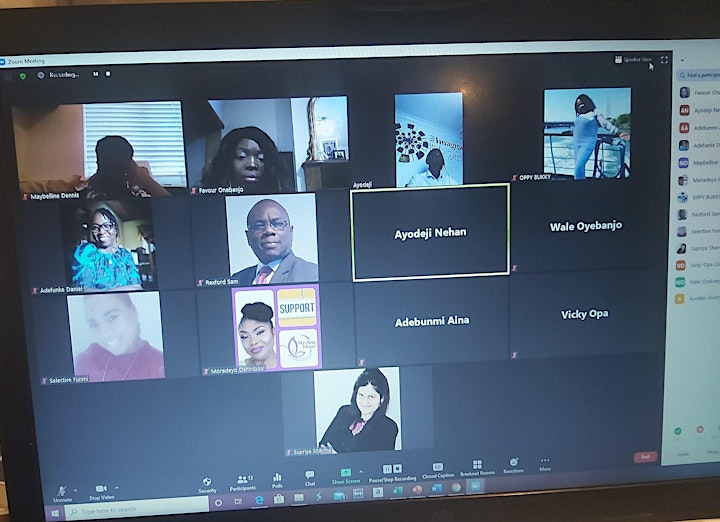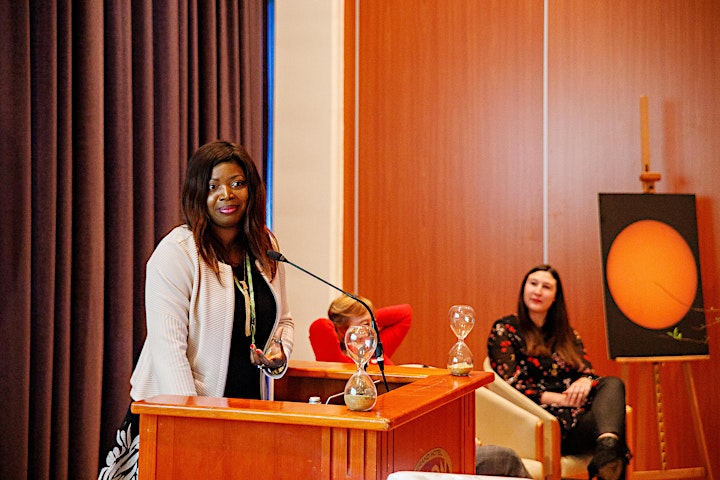 Date and Time
Location
Refund Policy
Contact the organiser to request a refund.
Eventbrite's fee is nonrefundable.