Description
DESCRIPTION
You are warmly invited to attend our upcoming Research_ Alive in Royal College of Art on Rite of Passage.
"During segregation, the common beginning stage of rites of passage, initiates undergo rituals meant to strip them of their identities and separate them from their previous social statuses."(Gennep,1960)
'Rite of passage' refers to epiphanies from events in our lives or creative progress. In this symposium, each speaker will share aspects of, or present the findings from, their own epiphanies within the creative process.
The event will begin with a conversation between Eve Lin, RCA Fashion Doctoral researcher, and Tim Stephens, UAL lecturer on PLAY as a teaching method on academic writing. An open-ended provocation on creatives shifting between non-language and language. By using PLAY to structure writing from translating visual and abstract concepts into a constructed writing piece.
Victoria Geaney, RCA and LDoc bio-Fashion Doctoral researcher, will follow this with a speculation on the implications of the material itself in fashion and what it may become. As we move towards a purported Biofabricated future, what is the potential of Bacterial-material hybrids and will we as designers, producers, viewers and consumers hold a responsibility towards the treatment of these innovative, living materials.
Amy Winters, RCA Materials Doctoral researcher, shares a discourse on the creative invention process behind Soft Robotics focusing on a subjective, affective and visceral engagement with computational materials.
Keynote guest speaker, Jonathan KYLE Farmer, joins us from the Fashion Institute of Technology, New York. He will give us an illustrated talk on his journey through fashion, lending insight into the unknown, revelatory possible futures that await us.
Within this rich and spontaneous discourse, the symposium aims to bring vibrant possibilities to inspire practice-led research. A panel discussion will follow the symposium and networking over a glass of wine in RCA Art Bar.
Details:

Date: Friday 9th June 2017
Time: 13.00-16.00
Venue: Lecture Theatre 1, Darwin Building, Kensington, Royal College of Art, SE7 2EU
Nearest Tube: South Kensington (District and Circle Line/ PiccadillyLine) High St Kensington (District and Circle Line)

To reserve your place at this event here and to receive the updates of the speakers in advance please register at
1:00-1:15 Introduction: RCA Fashion and Textile Research Lecturer- Dr. Claire Pajaczkowska
1:30-1:50 MPhil/PhD Fashion - Yu Lun Eve Lin, Royal College of Art and Education Lecturer- Tim Stephens, University of the Arts
2:00- 2:15 PhD Fashion - Victoria Geaney, Royal College of Art
2:30-2:45 PhD Textile- Amy Winters, Royal College of Art
3:00-3:30 Keynote speaker- Jonathan KYLE Farmer, Professor, Chair and creator of the MFA Fashion Design program at FIT, New York.
3:30-4:00 Panel Discussion hosted by Dr. Claire Pajaczkowska

---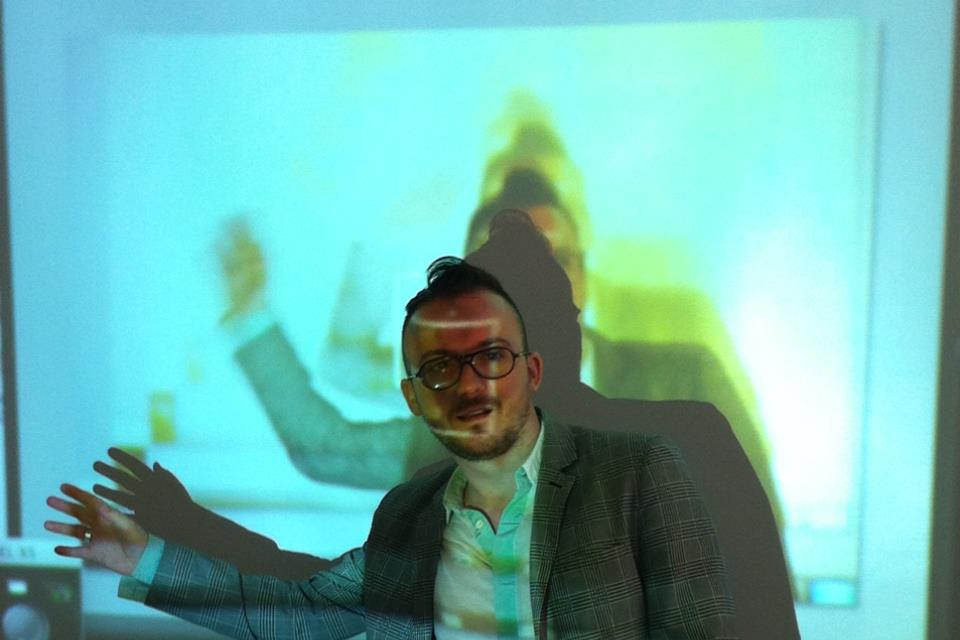 Jonathan KYLE Farmer is professor, chair, and creator of the new MFA Fashion Design program at The fashion Institute of Technology, NYC. Farmer's approach as an educator and designer is one of exploration and invention, challenging the general perception of what it is to be a fashion designer. He has designed, cut, and illustrated for leading fashion labels, He has taught BFA and MFA level Fashion Design at world leading institutions Internationally.
Notable professional assignments include an education consultancy at The Metropolitan Museum of Art, in conjunction with the exhibitions Savage Beauty, on Alexander McQueen, and Impossible Conversations, on Prada and Schiaparelli.
Farmer's personal research focuses on "craft:OLOGY," which looks at the relationship between craft and technology. His paper sculptures, which seamlessly blends, patterning and cutting, illustration, making, and styling, have been shown in London, New York, Paris and Singapore in an exhibition called Drawing with Scissors, Designing and Patterning in 5D, . He has an MA in Fashion Women's Wear from London's Royal College of Art.
------
This event is Research_Alive RCA with support from Fashion Institute of Technology, New York.
------
We look forward to seeing you there.

Warm Regards,

Yu Lun Eve Lin and Amy Winters

Co-conveners, Research_Alive Symposia RCA
https://www.rca.ac.uk/schools/school-of-material/current-research/research_alive-symposia/