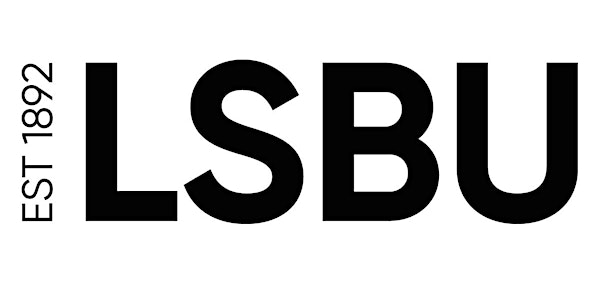 Research Companion to Construction Economics - Book Launch by LSBU
"This innovative book considers the history, nature and status of construction economics; and the future of the field of knowledge."
About this event
London South Bank University (LSBU) are delighted to host this book launch to explore a range of the topics featured in the publication. The book was edited by Professor George Ofori, Dean of LSBU's School of the Built Environment and Architecture. We'll hear from a variety of expert guest speakers...
The "Research Companion to Construction Economics" is a very important book in the field and comprises 25 chapters which were written by leading researchers. It discusses the history of the field and its present state, and looks forward by considering the further development of the field. The book includes some topics on Construction Economics which have not been written about before, such as the philosophy of the subject, and its practice in antiquity.
An expert from the field on research and another from practice will comment on the contents of the book. Some of the contributors to the book will present a summary of their chapters and there will be a debate on key topic on Construction Economics. The launch will feature a series of messages from other leading players in Construction Economics including the founding researcher on the subject, Dr Patricia Hillebrandt. Participants will have the opportunity to make comments and ask questions during the panel discussion.
Programme (All times are in UK Summer Time, GMT+1.)
9.00am: Welcome and Virtual Housekeeping
9.05am: Welcome and Scene Setting by Professor Tara Dean, Provost of LSBU
9.15am: Short Statement by Ms Katy Crossan, Geography Publisher, Edward Elgar Publishing, UK
9.18am: Short Statement by Dr Patricia Hillebrandt, Author of Economic Theory and the Construction Industry
9.20am: Short Talks by Contributors to the Book
Stephen Gruneberg, Honorary Professor, University College London, UK; and John Kelsey, Associate Professor, University College London, UK
Jan Bröchner, Professor, Chalmers University of Technology, Sweden
John Ebohon, Professor, London South Bank University, UK
Suraya Ismail, Director of Research, Khazanah Research Institute, Malaysia
Albert Chan, Professor, Hong Kong Polytechnic University, Hong Kong, SAR
Anita Ceric, Professor, University of Zagreb, Croatia
Nii Ankrah, Senior Lecturer, Aston University, UK; and Emmanuel Manu, Associate Professor, Nottingham Trent University, UK
9.55am: Review of the Book by invited Experts on Construction Economics
Paul Chan, Editor in Chief, Construction Management and Economics, Past Chair of the Association of Researchers in Construction Management, Professor, Delft Technical University, the Netherlands
K.H. Osei-Asante, Chair of the International Cost Engineering Council, and Past President of the Ghana Institution of Surveyors, Ghana
10.10am: Panel Discussion and Q&A
Panellists:
Les Ruddock, Co-ordinator, CIB W-55 on Construction Economics, Honorary Professor, University College London
Gerard De Valence, Senior Lecturer, University of Technology, Sydney, Australia
Samuel Laryea, Associate Professor, University of the Witwatersrand, South Africa
Weisheng (Wilson) Lu, Professor, The University of Hong Kong
Chaired by: Jim Meikle, Honorary Professor, University College London, UK
10.40am: Closing Remarks and Summary by George Ofori, Professor, London South Bank University, UK
10.45am: Event ends
This event is open to all who are interested in this topic. It will be delivered via Zoom and you will receive the joining instructions 2 days before the event takes place.