NIHR RDS SE Research Programmes Workshop - ONLINE
About this event
Zoom Workshop Instructions - Attendees
NIHR Programmes Workshop 1st April 2020 – 10AM-13.00PM
Please join 5 minutes early to give yourself time to open the link to be ready to for a 10AM start.
Hello, welcome and thank you for taking time out to support the workshop, it's much appreciated at these very difficult times.
This is our first attempt at running our workshop online so please bear with us with any tech issues!
Before joining a Zoom meeting on a computer or mobile device, you can download the Zoom app here (clicking the meeting link will also automatically prompt you to do this).
To join the workshop please click this Zoom meeting link – https://zoom.us/j/980085796
All participants will be muted when they join the zoom meeting – please make sure you remain muted throughout the workshop– the microphone can be muted using the icon bottom left of the toolbar.
You will be able to interact during the workshop via the chat function. To join the chat function, select the chat icon on the bottom toolbar.
Please note that we will be recording the workshop, you can turn your camera off throughout the workshop if you'd prefer not to be visible at all. The video camera control is to the right of the microphone icon, bottom left of the toolbar.
You can change your view during the workshop by clicking the dialogue box in the top right between 'gallery view' and 'active speaker' – we will start the meeting in gallery view so participants can see each other, we will then switch to 'active speaker', so each presenter is spotlighted.
We look forward to seeing you,
Anya and the RDS SE team.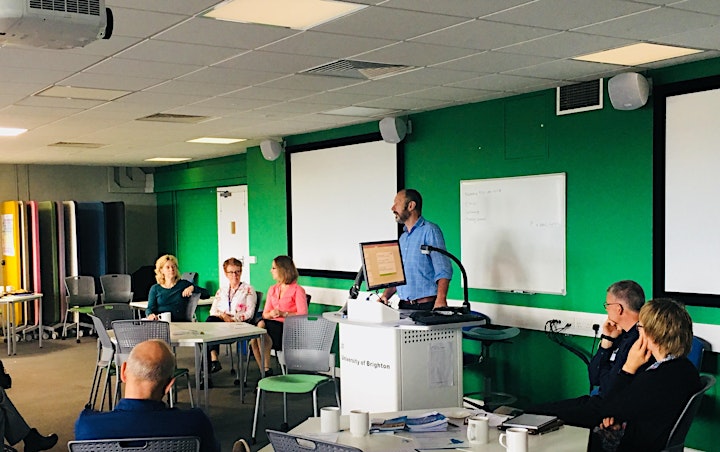 Organiser of Research Design Service South East - NIHR Research Programmes Workshop