Description

---
Asylum Aid* and the National Centre for Social Research invite you to a discussion on emerging findings and recommendations from the research project
Through her eyes:
enabling women's best evidence at UK asylum appeals
This innovative study is analysing the perceptions and experiences of women in the asylum appeals process, alongside those of judges and legal representatives and support organisations. "Through her eyes" has already revealed important lessons which could make the UK asylum appeals system fairer for women.
The study builds upon Asylum Aid's previous work documenting an asylum system that puts women at an acute disadvantage and advocating for change.
Chaired by Professor Eleonore Kofman, co-Director of the Social Policy Research Centre at Middlesex University, this event will start with a discussion of the findings so far of research conducted by Jane Kerr (Research Director, NatCen) and Gina Clayton (Legal Researcher, Asylum Aid), followed by an open discussion on how to improve the asylum appeals process to ensure the system is fair for women and enables them to give best evidence at their hearing. It is hoped that the invaluable discussion will contribute to the recommendations of the final report to be published soon. Speakers include:
Catriona Jarvis

, Judge of the Upper Tribunal (Immigration and Asylum Chamber) (retired)

Kathryn Cronin, Barrister

Princess Chineze Onyeukwu, Protection Gap Advocate

Debora Singer MBE, Asylum Aid.
Following the discussion, you are welcome to stay for light refreshments.
We are sincerely grateful for the support of the Nuffield Foundation which funded this research. www.nuffieldfoundation.org

*Asylum Aid is a part of Migrants Resource Centre. Find out more about our work in this area through our Women's Project. Enquiries to media@asylumaid.org.uk .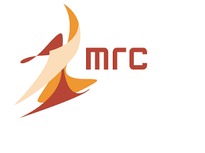 ** The National Centre for Social Research (NatCen) is Britain's largest independent social research agency. To find out more about the work we do visit http://natcen.ac.uk/ .