Description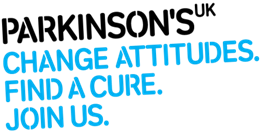 Are you interested in Parkinson's research?
Would you like to learn more about how you could get involved in our research network and help shape and support future research projects?
If so we warmly invite you to come along to this free event and hear about current Parkinson's research and how you can play a part.
Presentations will start at 11am and lunch will be provided.
Contact:
Marion Rogers,
Area Development Manager Cheshire and Merseyside
Parkinson's UK
0344 225 3650 | mrogers@parkinsons.org.uk