We'll share findings from the Good Future Project and discuss how women plan for their financial future.
About this event
This event on Tuesday November 9th marks the end of the Good Future Project, a 75 day research project investigating how women plan for their financial future.
We're hosting an online event through Zoom from 5pm – 6.30pm where we'll be:
Presenting the main findings from our research, hearing some of the stories we've heard from women over 40.
Introducing expert panellists from different walks of life and with different perspectives.
Hosting breakout room discussions on specific topics, such as relationships and separation, family planning, ethical investment, career changes and more.
Join us!
At this event you'll be able to meet like-minded people and share your personal and professional views in a safe online space. We encourage you to join from a cozy corner in your house or office, with a nice drink and snacks to hand.
You might want to explore this topic to plan for your own financial future, or to feed into what you do professionally, or maybe you are just curious as to how other women are planning for their future.
Join if you want to explore this topic in a welcoming space!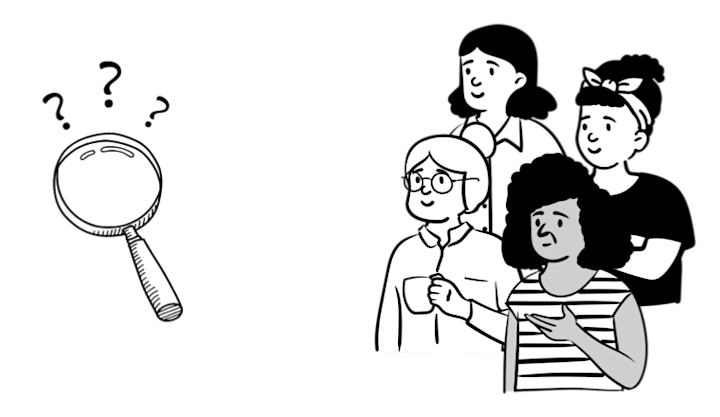 About the project
We all want a good future for ourselves, our families and our communities. Planning that good future has to start with how we're going to pay for what we want and need.
But women are on the back foot. There's a £15 billion gender investment gap in the UK¹, and a 38% gender pension gap².
A wealth gap means a power gap. To create a good future for everyone, we must close the gender wealth gap.
Our research
The Good Future Project is focused on understanding the problems faced by women when planning their financial futures.
We will use our findings to inform how products and services could be built with women's needs in mind. We're particularly interested in the financial advice gap and will be paying particular attention to women 40+.
Women in their 40s and 50s can expect to live another fifty years; we want to understand how they're planning on paying for their long-term needs.
We've been busy conducting three different types of research:
We've interviewed over 40 UK-based women who are over the age of 40, asking about how they plan for their financial future.
We've surveyed over 300 people on what they do to plan for their financial future.
We've looked at existing forum data from Mumsnet, Gransnet and Reddit to find trends where women ask for support around their finances online.
Organiser of Research launch: How do women plan for their financial futures?