Research Roadshow: What the Evidence Says About Key Stage 1 Literacy
Description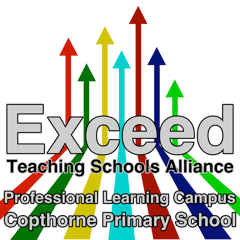 We are pleased to announce the first of our Research Roadshow events. These are free sessions where you will get the chance to hear about the best available evidence in a particular area and how it can apply to your context.
Our first event is on Literacy at Key Stage 1.
There are thousands of studies of primary literacy teaching out there, most of which are presented in academic papers and journals. Teachers are inundated with information about programmes and training courses, all of which make claims about impact. How can anyone know which findings are the most secure, reliable, and relevant to their school and pupils?
In this workshop we will explore the practical evidence-based recommendations from the EEF Key Stage 1 guidance report, along with how they might be implemented in your settings.
You will also hear about the work of the Research School and how you can get involved. We are keen to engage with practitioners in all phases, with the aim of supporting schools to make better use of evidence to inform their teaching and learning so that they really make a difference in the classroom. In addition, we want to seek out the best examples of evidence based practice across the city so we can share it through the Research School.