Location
Royal Central School of Speech and Drama
62-64 Eton Avenue
Swiss Cottage
London
NW3 3HY
United Kingdom
A research seminar including presentations from Professor Yvette Hutchison and Dr Rosanne Kennedy.
About this event
Professor Yvette Hutchison, University of Warwick: Traversing distances and differences: developing the African Women Playwright Network.
In 2015, SA film and playwright Amy Jephta and I set up the African Womens' Playwright Network via a mobile app to traverse literal, conceptual, historic distances but also explore differences in approach between artists and researchers from various parts of Africa, its diasporas and beyond. As a white South African, I had to navigate my positionality during #FeesMustfall movement that called for the decolonisation of universities.
In this paper I will trace how and why I set up this network, comparing online and live networking, I ask what we need to think about when creating spaces for artists and academics to explore difficult questions across cultural lines in postcolonial contexts. In particular, approaches I have taken to engage consciously with colonial legacies that continue to impact this kind of contemporary cross-cultural work. I also look at how we shifted the network from discourse on creativity to what Aristea Fotopolou terms 'doing feminism and being feminist' (2016:5), as lived and performed behaviours.
Professor Yvette Hutchison is a South African academic and theatre maker in Theatre & Performance Studies, SCAPVC, at the University of Warwick, UK. Her research focuses on Anglophone African theatre, history and narratives of memory, and how intercultural performance practices are challenged by ongoing postcolonial issues. She is associate editor of the South African Theatre Journal and the African Theatre series and has co-edited books with Kole Omotoso and Eckhard Breitinger. Her monograph, South African Performance and Archives of Memory was published by Manchester University Press in 2013. From 2015-17 she had AHRC funding to develop mobile app technology to create the virtual African Womens' Playwright Network (AWPN.org), through which she co-edited Contemporary Plays by African Women (Methuen, 2019). The co-edited African Theatre: Contemporary Dance (James Currey, 2018) has led to her current collaborative project with SA choreographer Dr Lliane Loots in tracing the relationship between disability dance and citizenship with specific companies in various Africa countries.
Getrude Vimbayi Munhamo-Pfumayaramba is a performance artist, translator, radio dramatist, copywriter, theatre and script writer and dramaturge who has just been appointed as the first female chair to sit on the Zimbabwe Theatre Association Board (ZITA)! She is also the Development Officer for the Board of the International Theatre Institute in Zimbabwe.
Getrude has performed extensively in local theatre and television, and written 6 plays between 2010-2021. Using her arts for activism, Getrude has participated and facilitated in programmes by international organisations including UNICEF, International Organisation for Migration, International Monetary Fund, Doctors Without Borders and Population Services International (Zimbabwe), in community-based projects through roadshows, focus group discussions for various initiatives, and documentaries. She has also worked with children's homes and correctional services in interventions using the arts for healing and restoration. In 2021 Getrude was invited to perform her theatre piece 'Withered' on the subject of climate change, at the UN SDG Summit Festival, in Manila, Philippines. She is currently studying multi-media production and sign language as she has a passion for inclusivity, especially when it comes to the Deaf and people living with various disabilities.
Dr Rosanne Kennedy: Beyond "Sorry": Grandmothers Against Removal, Memory Activism and the Struggle for Self-determination
Following in the wake of Las Madres de les Plaza De Mayo, mothers and grandmothers have become a powerful force in activist movements demanding redress and justice around the world. In this talk, I discuss Larissa Behrendt's documentary film, After the Apology, which tracks the work of an Indigenous activist movement in Australia, Grandmothers Against Removal (GMAR), in decolonising policies and practices of Indigenous child removal. While the GMAR movement is ephemeral, the film constitutes a durable archive which contributes to the afterlives of the Stolen Generations in cultural and collective memory. As a cultural memory scholar, I am interested in the ways in which both GMAR and After the Apology activate the memory of the 2008 National Apology to the Stolen Generations as a failed moral promise to ground their struggle for justice in the present. In contrast to the apology, the film mobilizes Bringing Them Home (1997) -- the final report of the National Inquiry into the Stolen Generations - as an affirmative memory of self-determination and a resource for the present. I explore the film's use of graphic animation and verbatim testimony to connect the past and present of Indigenous child removals. In narrating the story of GMAR as one of cultural resurgence rather than of trauma, After the Apology contributes to a broader cultural shift, in Australia and elsewhere, that breaks with the paradigm of Indigenous suffering and non-Indigenous witnessing. Instead it positions non-Indigenous Australians as implicated subjects who are challenged to face responsibility for perpetuating colonial practices. As such, the film is a valuable pedagogical resource in decolonizing the curriculum.
Associate Professor Rosanne Kennedy is an interdisciplinary Humanities scholar in Gender, Sexuality and Culture and Literary Studies at the Australian National University. Working at the intersection of cultural memory studies, trauma studies, life writing, and human rights, her research explores mediations of testimony in cultural and legal contexts including trials, human rights, memoir, literature, film and visual art. Co-founder of the MemoryHub@ANU, she is leading a transnational project on Decolonizing Memory Studies and is currently a member of the COST Action network, Slow Memory: Transformative Practices for Times of Uneven and Accelerating Change. Her research has been published widely in journals including Memory Studies, Signs, Comparative Literature Studies, Studies in the Novel, Biography and in anthologies. Her books include World Memory: Personal Trajectories in Global Time (co-edited with Prof Jill Bennett, 2003) and Feminist Legal Theory: Readings in Law and Gender (co-edited with Prof Kate Bartlett, 2nd ed, 2018).
Yvette and Rosanne will be joined in conversation by Dr Natasha Bonnelame as respondent. Natasha is the Programme Director: Digital Learning at London College of Fashion, University of the Arts London. She holds a PhD from the Centre for Caribbean and Diaspora Studies, Goldsmiths, University of London where she has taught on Black British Literature and Theatre, and Caribbean Women's Writing. With a specialism in digital learning she has delivered projects for the Royal National Theatre as the Project Manager for the National's Black Plays Archive (2011 – 14). Establishing the first digital platform documenting the first production of every African, Caribbean and Black British play produced in the UK. She worked as the Project Manager (2014 - 16) on Tate Gallery's partnership with Khan Academy and Smart History, to reach users with little or no knowledge of art and engage them with the Tate's collections.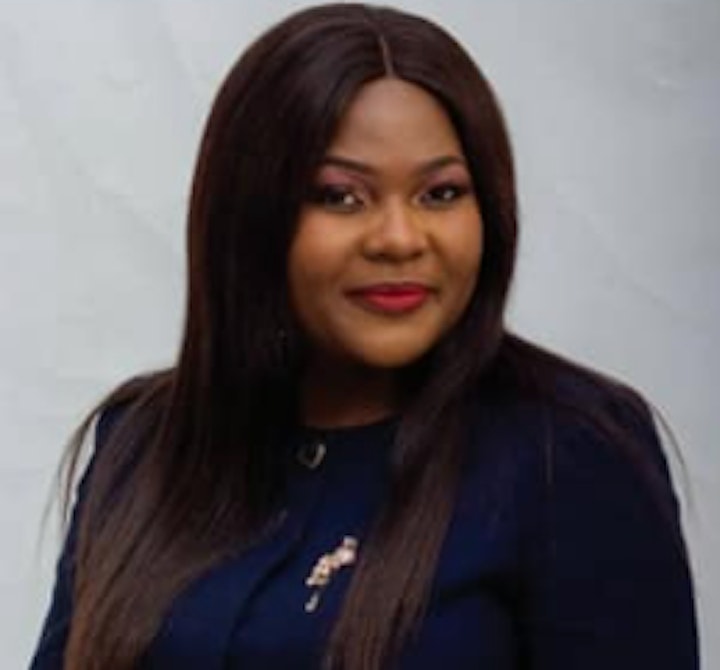 Getrude Vimbayi Munhamo-Pfumayaramba