Description
The fourth annual Northern Devon Healthcare NHS Trust Research and Development Symposium is being held on Thursday 28th June 2018 from 08:45 – 16:15 in the Medical Education Centre, Level 1, North Devon District Hospital. We have had fantastic feedback for each symposium that we have held thus far. This year we are focusing on Resaech undertaken by Allied Health Professionals within the NHS.
This year we are holing a Dragons Dens themed event in the afternoon. This is open to anyone with an idea for a piece of Research to pitch to a panel of judges. The winner will recieve guidence on developing their idea and up to £500 to be paid to their department as backfill for their time to develop their Research. If you would like to participate then please email ndht.research@nhs.net with an outline of your Research proposal. We will select the five most interesting and feasible projects.
The symposium is aimed at Health Professionals, patients and relatives so please come along and learn about the innovative research being carried out across our Trust. Please let your colleagues and friends know about this informative day.
The programme appears below: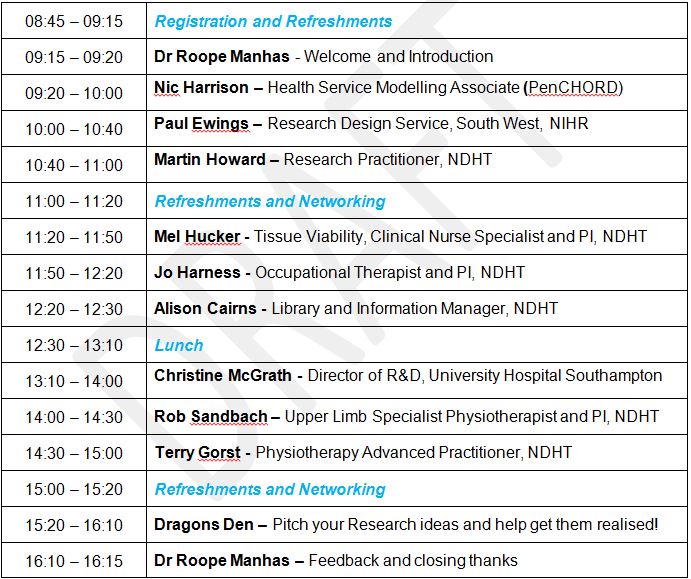 See you there!