Description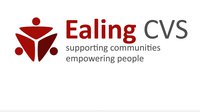 Using statistics to improve your funding bids
Consistent feedback from funders tells us that bids often fail because there is not enough 'evidence of need' for the proposed work.
Statistics are a key ingredient for a strong needs statement and persuasive funding bids. They can also give you valuable insight to plan and focus your work in general.
There is a LOT of information out there, not all of it user-friendly or reliable. So how do you identify what you need and find it online?
This training will introduce you to:
• What are statistics and why use them?
• Sources of reliable statistics
• Selecting and transforming statistics to support your message
• Importance of gathering your own statistics
The training session is open to voluntary, community and social enterprise organisations in Ealing and migrant community groups.
The session is delivered by Iain Elliot, Funding and Group Development Officer . For any queries please email iain@ealingcvs.org.uk