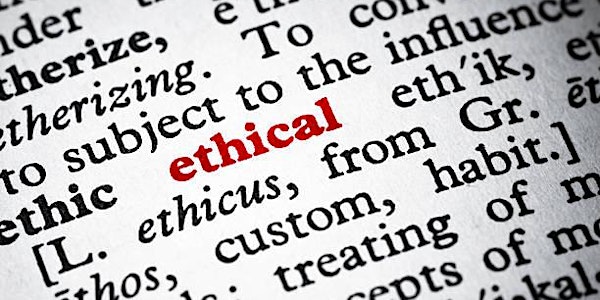 Researching an-'other': reflections on ethical tensions and pitfalls
Location
UCL Institute of Education (IOE)
20 Bedford Way
Committee Room 1
London
WC1H 0AL
United Kingdom
Join this DLL research seminar examining ethical complexities when conducting research with 'Others' from different backgrounds
About this event
Join this DLL research seminar hosted by the Department of Learning and Leadership and led by Dr Christine Callender (Associate Professor, IOE - Learning & Leadership), Prof Uvanney Maylor (University of Bedfordshire) and Dr Janet Ramdeo ( University of Surrey).
This seminar will examine ethical complexities in conducting research with 'Others' and the tensions that exist where the researcher and the researched may not share similar backgrounds. It questions whether a 'blanket' approach to ethics is sufficient to counter what Smith (1995, p.56) refers to as research "through imperial eyes". These questions are particularly important as the lives and experiences of minoritized communities are subjected to the gaze of the 'Other' in the Academy. We will examine why it is important to subject ourselves to introspection and self-reflexivity at all stages of the research process even when we consider that we may share similar experiences to those whom are the subject(s) of our research. We believe that it is imperative that researchers engage in important questions about the research we conduct and how we adhere to the principle of 'do no harm' in ethical and values driven ways. As Johnson (2021) opined how do researchers who are conducting research on/with/for minoritized communities address the "perverse fascination with "seeing" and "exposing" the violences that people experience, with little focus on actually tending to those wounds once they've been exposed?" We will conclude with some observations based on our research involving Black and minoritized participants.
The seminar will have three 15 minute presentations:
1.05-1:20: "Similar but different": honouring authenticity in research with Black male teachers – Dr Christine Callender
This presentation will consider some of the ethical issues faced researching into the experiences of stigmatized and marginalized groups, such as black males. It aims to explore the multi-layered complexity of what it means to be a black man who has chosen to teach and how black male teachers lived experiences can be authentically presented in academic research. Examining my own position as a black woman, I ponder on our 'sameness' of shared racialised identity and professional experience of teaching and of difference of age and gender and how these points of similarity and difference are reflected in the authentic re-telling of black male teacher narratives.
1:20-1:35 Applying lessons learnt from employing life history methods with Black students to future ethical research practice - Professor Uvanney Maylor
Black feminist theorists call for researchers to adopt a caring approach when researching others (Collins 2000). During the course of my doctoral studies my ideological commitment to Black feminism and caring for others was tested by the challenges I encountered when engaging in life history research. This presentation will cover the challenges raised by using life history methods with Black students and how I have subsequently utilised my doctoral experience and reflexivity in my own research practice and when reviewing doctoral theses, research/book proposals and journal articles involving Black participants. As part of exploring the ethical implications of caring I discuss the impact of my ideological commitment on my researcher identity.
1:35-1:50 "Why are YOU researching US?": researcher self-reflexivity in research involving Black women – Dr Janet Ramdeo
Who is best placed to research the lived experiences of Black women? The intricacies of researchers being 'matched' racially and/or ethnically and by gender, and the precariousness of assumed insider/outsider positionality when approaching potential research participants from minority groups required thought and self-reflexivity on my own positionality as a racialised researcher. In the spectrum of epistemological, methodological and political decisions entwined in interracial research, the location of power and the role of knowledge holders and constructors requires delicate navigation through the researcher/researched relational quagmire.
1:50-2:00 Q&A
Please register here. You can attend in person, or join online following a MCTeams link to be sent nearer the event.
For information about UCL's privacy practices and how UCL uses your data, please see the