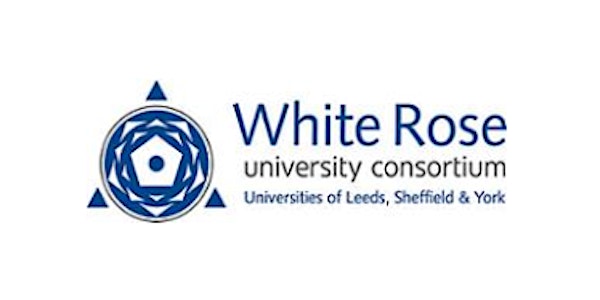 RESEARCHING DOMESTIC VIOLENCE AND ABUSE: METHODOLOGICAL CHALLENGES
RESEARCHING DOMESTIC VIOLENCE AND ABUSE: METHODOLOGICAL CHALLENGES
About this event
The White Rose Collaborative Network invites you to attend a workshop to understand the methodological challenges in conducting research on domestic violence and abuse (DVA) with marginalised communities. We wish to:
identify the challenges, barriers and facilitators in researching DVA for researchers, service providers and service users;
explore how the nature of the methodological challenges associated with research on DVA can be mitigated.
We welcome you to sign up to one of two workshops on 6th or 20th May; each will run from 13.00 to 14.30. Each workshop will have the same focus so we only request your attendance at one. We are keen to hear your experience and views if you are a researcher, professional working across in the DVA field or other relevant agency (e.g., health, social care or criminal justice) or an individual who has experienced DVA.
Please note:
If you wish to participate and share your experiences, please view the participant information sheet and consent form for more information using this link:
https://acrobat.adobe.com/link/file/x_api_client_id=shared_recipient&x_api_client_location=review&uri=urn%3Aaaid%3Asc%3Aus%3Adf4e3386-0a37-4482-b4c3-d63831df0900&filetype=application%2Fpdf&size=370315
To join the zoom meeting, copy and paste this link in your browser: https://us02web.zoom.us/j/83236693724?pwd=dnQ0MVZpUnFKNmNJbVNOY252TnNldz09