Reset The Debt: A fresh start for families in Britain swept into debt by Covid-19
About this event
The number of people in severe problem debt has nearly doubled since the start of the pandemic, and the impact has hit the poorest in our communities hardest. Families who were stretching already tight budgets have been pushed into debt simply to makes ends meet during lockdown. Now, over 6 million households are behind with one or more of their household bills.
Without action, families weighed down by debt because of Covid-19 might not be able to move forward from the pandemic. We are at risk of leaving whole communities behind, weighed down by the impact of debt brought on by Covid-19. This extraordinary situation needs an extraordinary response.
That's why The Methodist Church, the United Reformed Church, the Baptist Union and the Church of Scotland, along with Church Action on Poverty, are calling on the UK Government to #ResetTheDebt. Inspired by the biblical principle of Jubilee, we believe there is a way forward from the pandemic where everyone can flourish.
Here is the panel:
Paul Morrison – Policy Advisor for the Joint Public Issues Team. Paul will speak to the growing poverty and inequality in the UK which led to the campaign, and the policy response needed by government.
Revd Dr Mike Long – Notting Hill Methodist Church. Mike's PHD is in the Theology of Jubilee, and will speak about what Jubilee Theology has to say to us today as we respond to Covid-19.
Revd Bev Boden - Aldridge and Daw End Methodist Churches. Bev supports Ablewell Advice, a church led advice centre in Walsall. She will speak to the need seen at the local level during Covid-19.
Revd Cassius Francis – Just Finance Worker for Transforming Communities Together, and minister in the Wesleyan Holiness Church. Cassius leads on the Covid Cash Recovery course, and will speak to how practical and policy responses are needed to address rising household debt.
Join this workshop run in partnership with HeartEdge to explore:
How the UK Government can #ResetTheDebt for families swept into debt by Covid-19
Why the biblical principle of Jubilee is the right place to start
How churches can speak with a distinctively Christian voice to call for change
If you wish to link to look at websites prior to the event, the details are:
Reset The Debt: https://resetthedebt.uk/.
JPIT: http://www.jointpublicissues.org.uk/.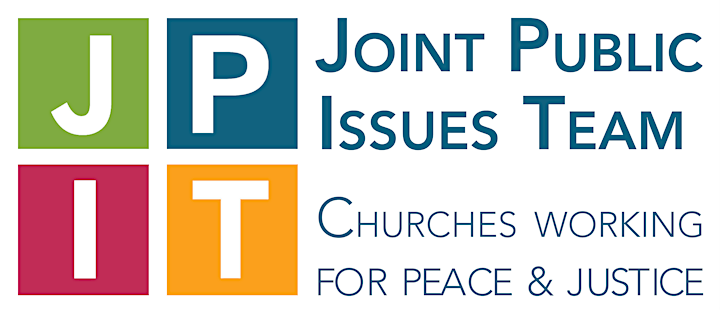 Organiser of Reset The Debt: A fresh start for families in Britain in debt by Covid-19