Location
Merci
Bridge 5 Mill
22A Beswick Street
Manchester
M4 7HR
United Kingdom
Description
resilience! Festival of Solidarity Fundraiser
The terrible Tories have slithered their way into our parliament again, and we need your help to raise funds for some of the UK's top grassroots organizations.
Join us at resilience! Festival of Solidarity for a family-friendly day of culture, art and music.
We have created an intimate journey through the halls of Bridge 5 Mill, starting with a photo exhibition (there will also be an auction of the photos) interweaved with powerful short films, explosive live music and heart-moving spoken word from some of Manchester's most talented ArtiVists.
Of course, no event is complete without food, so we'll be providing vegan and vegetarian deliciousness for everyone at the event.
It would be more than special to have you there, so bring the kids along, and enjoy a magical day with like-minded people.
---

What's on
Bridge 5 Mill will be shaken up by an eclectic mix of Artivists from all of the world. Join us for resilience! a Festival celebrating - and reclaiming - the arts in its many glorious forms. Some of the artists you can look forward to are: Emma Obita - an actress, filmmaker and 'expressionist' from Uganda by way of Botswana and Manchester. Elmi Ali is an accomplished writer, poet and revolutionary. The effervescent Marcela Herivia - of Chilean origin - is a British actor and director; Marcela will be reading her works on the day.

You will also be treated to a fantastic line-up of musical acts on the day.
Felix Ngindu will be indulging us in the rhythmic sounds from the DR Congo - expect percussion, bongos, rhumba, and of course dancing! Claire Mooney is a singer/songwriter from Manchester. Well known for her presence on the North West LGBT scene, her music is both playful and political.Paper Wings are a 5 piece folk-punk street band from Liverpool, consisting of a Mandolin, Violin, Double Bass, Guitar, Cajon and vocals by everyone!

As if that wasn't enough, there will be a film screening showcasing 12 films as part of the First Person project. The films are the creation of a collaboration between (Community Arts North West) CAN and Filmonik two brilliant arts orgainsations based in Manchester.
---

Groups
The groups organising the event are below. Proceeds will be shared between them.

Migrant Artists Mutual Aid
Migrant Artists Mutual Aid is a network of people who come together to produce community cultural events that aim to promote cohesion and intercultural understanding while raising money for migrants in crisis.

Lesbian Immigration Support Group
LISG is a group of women in Greater Manchester who are lesbian and bisexual asylum seekers and refugees and their supporters. The group was set up in 2007 as an anti-deportation campaign for a lesbian from Sierra Leone. In February 2008 the campaign was successful and she was given leave to remain in Britain.

Action for Trans* Health
Action for Trans* Health seeks to improve trans* people's access to healthcare. Their current aims include raising funds to give small cash grants which facilitate trans* individuals' access to healthcare, engaging with medical professionals about trans* health, engaging the trans* community about health issues.

RAPAR
RAPAR (Refugee and Asylum Seeker Participatory Action Research) is a Manchester-based human rights organisation working with people, both locally and further afield, who are at risk of having their rights denied.

Justice4Sanaz
Sanaz Raji began her PhD on the Iranian Diaspora post 9/11 in October 2009. Three months into her research project, finding herself wholly dissatisfied with the supervision she received, Sanaz made a complaint to the Tutor. The events that followed resulted in the unjust removal of her scholarship, leaving her in a state of destitution and homelessness for over two years. This is her campaign for justice.
---
Venue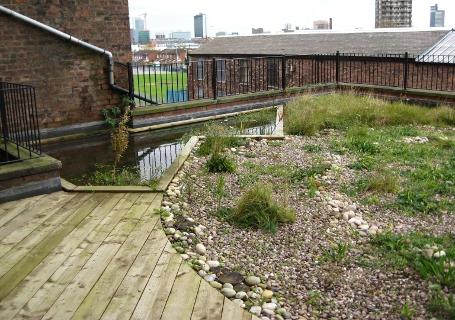 Bridge 5 Mill is Manchester's first, (and only!) Centre for Sustainable Living. This converted silk mill in Ancoats provides a focal point for debate and action around sustainability. As well as providing conference and meetings rooms the centre also has an exhibition area and a sustainability library and MERCi runs its own eco training and workshops in the Mill. It is also home to a range of social enterprises, charities and campaign groups all working to create a sustainable world.
The Mill was refurbished with reclaimed and recycled materials, eco paints, no pvc, water saving and low energy fittings; with the help of volunteers and New Deal apprentices. It is one of Manchester's most sustainable buildings and Manchester Civic Society acknowledged this in 2001 when Bridge 5 Mill won the award of Manchester's most energy efficient building.

Oh! and did we mention there will also be tombola?!

* Early Bird Tickets are only available until 15th July so hurry!!!