CHALLENGE AND REFRESH YOURSELF TO BUILD RESILIENCE + SUPPORT OUR CARERS + RAISE LOTS OF FUNDS FOR OUR HARD PRESSED CHARITIES
About this Event
ACCESSING RESILIENCE IN AN AGE OF UNCERTAINTY
JOIN US FOR THIS UNIQUE CHARITY ONLINE RETREAT SUNDAY MAY 17th 2020
RAISING FUNDS FOR SMART WORKS READING AND SUE RYDER HOSPICE
SUPPORT OUR CARERS*
ACCESS A GREAT GROUP OF WELLNESS WARRIORS FOR TIPS, TECHIQUES AND EXPERIENCES
CHALLENGE AND REFRESH YOUR MIND, YOUR BODY AND YOUR SPIRIT HELPING YOU BUILD RESILIENCE TO THRIVE IN CHALLENGING TIMES
When everything is topsy-turvy and challenges are coming thick and fast; practicing self-care, building resilience, moving from survive to thrive, being ready for the changed times ahead, and supporting those that care for us, has never been more relevant.
Our retreats would normally be face to face in beautiful locations in the heart of nature – sadly cancelled. Out of disappointment came invention and we have decided to repurpose our retreat experience for a unique on-line event.
• Connect with a whole host of experts who will share their passion, knowledge and tips to provide practical applications for everyday life
• Enjoy stimulating talks, motivating movement and relaxation sessions
• Help raise badly needed funds for the Sue Ryder Hospice and their dedicated carers and nurses, who are there for us when we really need them
• Raise important funds for Smart Works Reading supporting women, to connect with the best version of themselves, by giving them a complete outfit of clothing and one to one coaching, so that they can succeed in their job interview.
TWO AND HALF HOUR WEBINAR ON ZOOM 10.30am – 1.00pm
Join for the whole event or choose the topics that resonate with you. Entrance is by bookings with a donation and spaces are limited.
*20% OF PLACES ARE RESERVED FREE FOR SUE RYDER NURSES AND CARERS.
SESSIONS INCLUDE - TALKS - CLASSES - Q&A's
SELF-CARE WITH AYURVEDA USING RITUAL & ROUTINE FOR A MORE BALANCED LIFE
ACCESSIBLE YOGA FOR STRENGTH, RESILIENCE & CALM
MINDFULNESS SOLUTIONS TO WORRIES IN FICKLE FINANCIAL TIMES
FOOD + SPICES + HERBS IN YOUR GARDEN – COOKING TO BUILD IMMUNITY
OUR RELATIONSHIP WITH THE POST COVID WORLD – MAKING ADJUSTMENTS TO FACE THE FUTURE
SOUND HEALING SESSION WITH GONGS SINGING BOWLS AND MORE
HOW HELPING OTHERS IS ANOTHER FORM OF SELF-CARE
"She stood in the storm and when the wind did not blow her way, she adjusted her sails." – Elizabeth Edwards
WHO TO CONNECT WITH ON THE DAY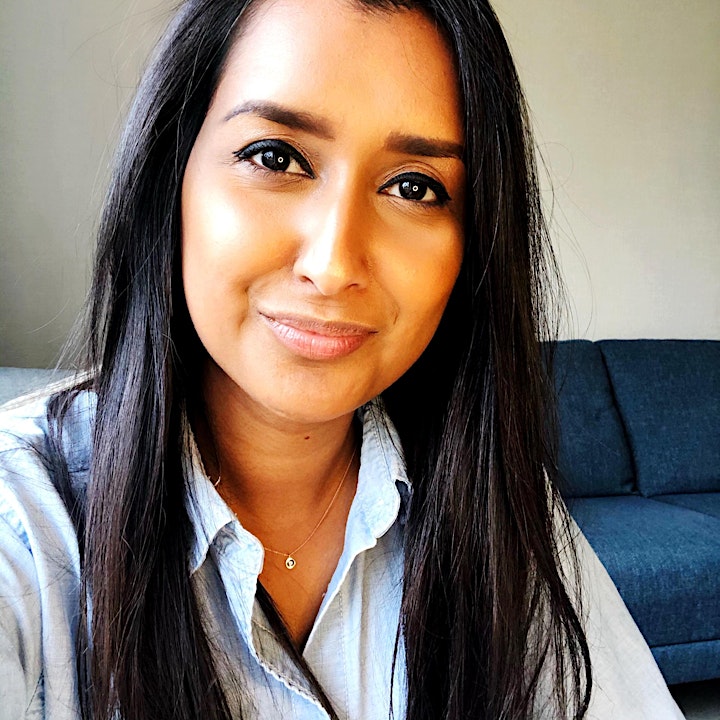 Farzana
Farzana is a sound practitioner who uses music as a meditative tool to help induce a state of calm and deep relaxation.
Farzana aka The Sound Therapist, will be hosting a 20-minute crystal sound bath to allow you to switch off, rest and recharge. The session will start with some easy breathwork, before you're encouraged to lie down and listen to her play. Headphones are advised if possible, as is a blanket to cover yourself with and a pillow under your head, during the session.
https://instagram.com/thesoundtherapist
Colette Bardell
Colette began teaching yoga after graduating with the Yoga Academy BWY-accredited, RYs 200 with Yoga Alliance US and UK. She completed the British Wheel of Yoga Ayurveda Module course and an 'Introduction to Ayurveda', with Dru Yoga, she is currently studying for her diploma with Dr Deepa Apte of the renowned Ayurveda Pura Academy
She is a passionate believer in empowering people towards effective self-care and self-healing. Working intuitively with each person to address issues that could be causing dosha imbalance, she aims to empower clients to become more skilled at managing their own wellbeing and navigate life's changes.
www.satisfytheyhunger.com www.natureandnourish.com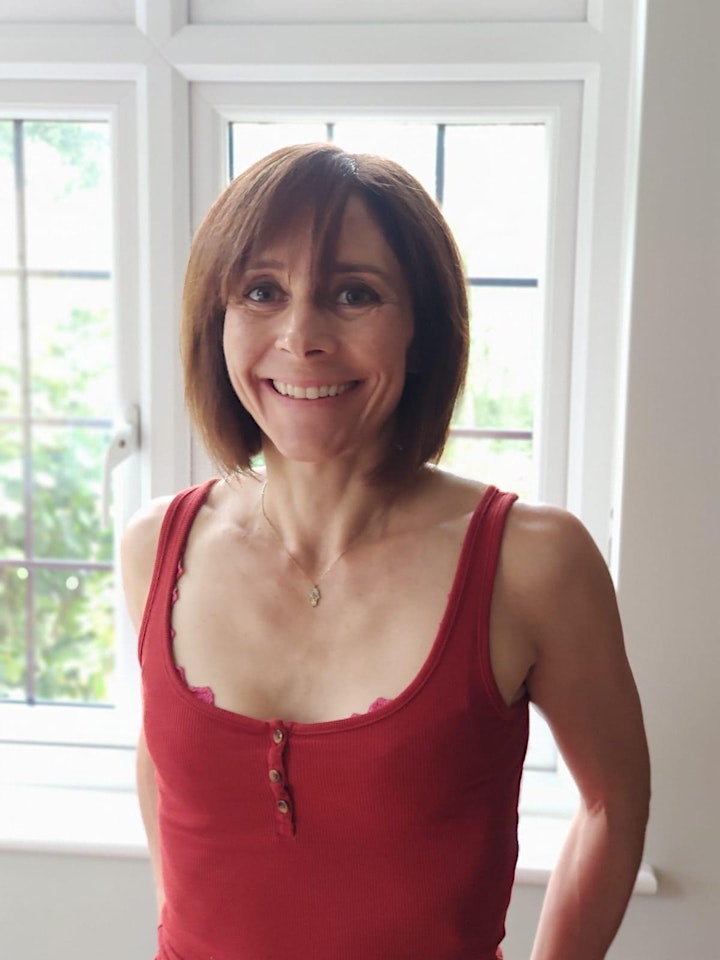 Ellie Denman
Ellie trained to teach yoga with Tarik Dervish, an Ayurvedic practioner and Yoga teacher accredited by the British Wheel of Yoga. Ellie continues to train with Tarik, gaining a deeper understanding of how Ayurveda and Yoga together offer relevant and practical tools to live life with a little more ease, wellbeing and joy.
https://elliedenman.yoga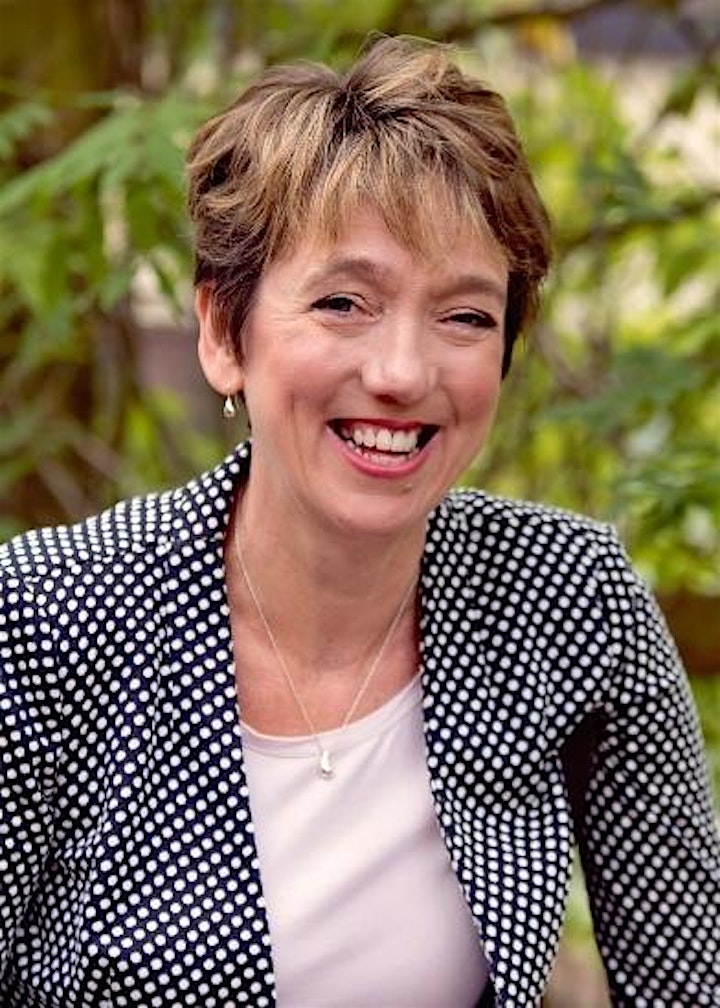 Hazel Todd ACA Mindful Coach & Consultant
Hazel works with individuals and organisations to improve long term wellbeing and effectiveness. As a Chartered Accountant with a first career in senior finance in global organisations, she understands the demands of an 'always on' culture. She is an ICF accredited Mindful Coach and her Mindfulness in the Workplace training is derived from the work done at the Oxford Mindfulness Centre at Oxford University and the training is validated by the Chartered Management Institute.
https://hazeltodd.co.uk/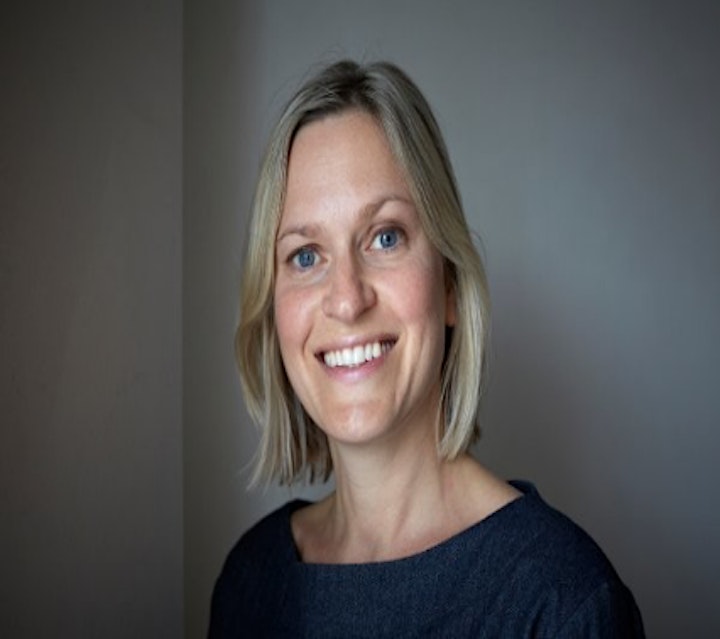 Kate Oldridge Executive Coach and Environmentalist. Kate is passionate about educating individuals to build resilience, and make deep adjustments, in preparation for the challenges posed by climate change.
Kate is an executive and leadership coach, who works with leaders and emerging leaders to help them identify and realise their goals. She specialises in female leadership and has published research in this area at Henley Business School. She has a particular interest in working with women in male-dominated organisations and industries. She regularly speaks on the subject of female leadership and the gender-based barriers that women face in the workplace and how to overcome these.
As well as working as an executive and leadership coach, Kate is also Head of Coaching at Smart Works Reading, supporting coach volunteers as well as coaching clients to help them get back into work. Kate is very active in community organising and is coordinator of her local Covid-19 response, as well as co-coordinator for Henley-on-Thames Extinction Rebellion group.
https://uk.linkedin.com/in/kate-oldridge-38956272
Kumud Gandhi is a food scientist, author, public speaker and broadcaster based in Hertfordshire, UK. She is the founder of The Cooking Academy cookery school in Rickmansworth and the author of "A Cupboard Full of Spices".
The school was founded by Kumud Gandhi in 2010 and her inspiration for the school has its roots in both her mother's family, who are chemists in India, and her father's, who are spice merchants. This blend of science and an appreciation of spices stimulated her unique approach to food, which led to her expertise in cooking with herbs and spices for nutritional and medicinal benefit and, what she calls, her 'Alchemy of Food'.
www.thecookingacademy.co.uk
Sue Ryder South Oxfordshire Palliative Care Hub supports people through the most difficult times of their lives, ensuring they're there when it matters for people living with conditions like cancer, heart failure and lung disease.
The Sue Ryder South Oxfordshire Palliative Care Hub includes hospice at home care, day hospice, and an advice line. They also provide bereavement support, helping people manage their grief when they've lost a loved one. Their doctors, nurses and carers give people the compassion and expert care they need to help them live the best life they possibly can.
Their nurses are continuing to visit patients in their own homes by using personal protective equipment. They have actually doubled the number of patients they are caring for and are supporting discharges from the Royal Berkshire and John Radcliffe Hospitals. Their Community Nurse Specialist team are providing 36 hours of phone support per week to answer calls on the 24 hour COVID Oxfordshire Professional Advice line which is providing a great support to the NHS.
The Hub costs £13,500 per week to run and the charity is calling out for emergency donations during Covid-19 due to the cancellation of their fundraising activities and the closure of their retail shops. Please donate anything you can to support this very deserving charity.
https://www.sueryder.org/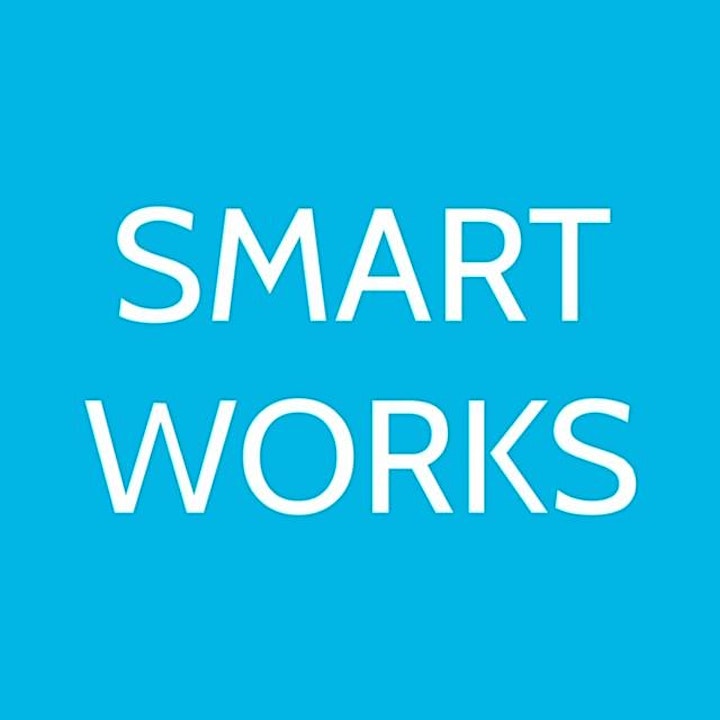 Smart Works Reading is a non-profit organisation that helps women, across the Thames Valley, to connect with the best version of themselves by giving them a complete outfit of clothing and one to one coaching, so that they can succeed in their job interview. Smart Works Reading works with women who have been referred from organisations such as Job Centre Plus, Mencap, Adviza, The Prince's Trust and Ways into Work. In the last year, over 60% of the women who visited Smart Works went on to get the job within a month of their visit. To discover more about them please visit: smartworks.org.uk/reading-smart-works.