Resilience Roadshow Southampton (11th April, 2013)

Thursday, April 11, 2013 from 9:30 AM to 12:30 PM (BST)
Event Details
Resilience Roadshow Southampton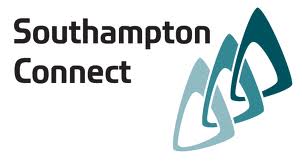 This free event, hosted by the Eastpoint Centre and supported by Southampton Connect, is one of a number of Roadshows organised by Work-Life Solutions across the UK to raise awareness of evidence based approaches to managing work-related stress and enhancing wellbeing at work.
There is maximum of 2 tickets allowed per organization. This is because of high demand for places and to allow the maximum number of organisations to benefit from attendance.
This Roadshow discusses Resilience (individual and organizational). The tough economic climate is placing great pressures on organisations to cut costs and to do more with less. This has placed a premium on finding ways to boost resilience: across the organization, within teams and within individuals.  We look at psychological research into resilience and introduce tools found to be effective for individuals and organizations, particularly from the field of positive psychology.
(Please note, if you wish to attend the Roadshow on Stress Management Competencies, which takes place in the afternoon in the same location, you need to register separately for that event).
Seminar Content Summary
Welcome from Southampton NHS and the Eastpoint Centre
What is resilience?
Psychology of resilience: evidence-based theories, frameworks and approaches
Individual resilience: strategies, tools and techniques from Positive Psychology
Strategies and approaches for improving resilience in organizations
Links between resilience and business continuity
Additional sources of free tools and resources
Next steps
Discussion and questions
The Roadshows are being organised and presented by Business Psychologist, Alan Bradshaw. A full list of all Roadshows and other training events in the UK can be found on Alan Bradshaw's eventbrite page.
*This event is free to encourage attendance in a difficult economic climate. Free places are strictly limited to 2 per organisation. Each person must book separately - no multiple bookings please.

When & Where

Eastpoint Centre
Bursledon Road
SO19 8BR Southampton
United Kingdom


Thursday, April 11, 2013 from 9:30 AM to 12:30 PM (BST)
Add to my calendar
Organizer
Business Psychologist, Alan Bradshaw, specialises in workplace mental health, focusing on prevention of mental ill-health and the management of associated risks (health, business and legal). His public events are around similar topics including: work-related stress, mental health at work, resilience and burnout. Alan has run more than 60 events on eventbrite. If you'd like some examples, please check out the past events on his organiser page.

Alan's events are aimed at people with a professional or business interest in the topics, such as: Occupational Health, HR, Health & Safety, Psychologists, Coaches, Counsellors, Compementary Therapists and Trainers.They are also suitable for managers or employees with an interest in mental health and trade union health & safety reps.
Alan organises a variety of events in different formats. Roadshow style events are of shorter duration for larger audiences, while masterclasses and train-the-trainer events are usually longer and for smaller groups. He delivers some events himself but also organises events with fellow mental health experts, psychologists and accredited trainers.
As a consultant, Alan supports clients and partner organisations in making a difference to employee mental health at work, focusing on 4 key areas of best practice: awareness, prevention, monitoring and support.
Alan's business, Work-Life Solutions, provides in-house management training, mental health programmes and consultancy to both large corporates and SMEs. Alan also provides strategic mental health advice to boards as a trustee and non-executive director.