Resilience Roadshow Teesside (8th November, 2012)

Thursday, November 8, 2012 from 9:30 AM to 12:30 PM (GMT)
Event Details
Resilience Roadshow Teesside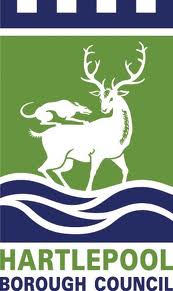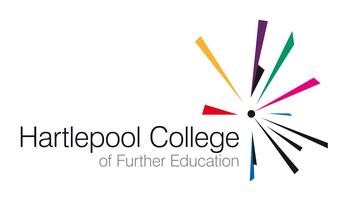 This free event, supported by Hartlepool Borough Council and hosted by Hartlepool College, is one of a number of Roadshows organised by Work-Life Solutions across the UK to raise awareness of evidence based approaches to managing work-related stress and enhancing wellbeing at work.
This Roadshow discusses Resilience (individual and organisational). The tough economic climate is placing great pressures on organisations to cut costs and to do more with less. This has placed a premium on finding ways to boost resilience: across the organisation, within teams and within individuals.  We look at psychological research into resilience and introduce tools found to be effective for individuals and organisations, particularly from the field of positive psychology.
(Please note, if you wish to attend the Roadshow on Managing Stress Risks at Work, which takes place in the afternoon in the same location, you need to register separately for that event).
Seminar Content Summary
What is resilience (individual and organisational)?
Resilience research overview: theories, frameworks and approaches
Tools for assessing individual resilience
Individual resilience: strategies, tools and techniques
Strategies and approaches for improving organisational resilience
Links between resilience and business continuity
Additional sources of free tools and resources
Next steps
Discussion and questions
The Roadshows are being organised and presented by Business Psychologist, Alan Bradshaw. A full list of all Roadshows and other training events in the UK can be found on Alan Bradshaw's eventbrite page.
Information for Consultants
Consultants and practitioners (such as Psychologists, HR Consultants, Health and Safety Consultants, Stress Management Consultants, Occupational Health Consultants, Coaches and Counsellors) are all very welcome at this event. If you provide relevant services in the Teesside area and wish to raise your profile through event sponsorship, please contact Alan Bradshaw directly. You can do this via the 'Contact the host' button in the 'Hosted By' box on the right hand side of this web page. You can also find Alan's landline number in the same box.
*This event is free to encourage attendance in a difficult economic climate. Free places are strictly limited to 2 per organisation. Each person must book separately - no multiple bookings.

When & Where

Hartlepool College of Further Education
Stockton Street
Hartlepool
TS24 7NT


Thursday, November 8, 2012 from 9:30 AM to 12:30 PM (GMT)
Add to my calendar
Organizer
Alan Bradshaw is a Business Psychologist who specialises in work-related stress and mental health.

Alan's been an Organiser on eventbrite for many years, having organised many events right across the UK. He's also a LinkedIn Local host for the Stirling area (Scotland, UK).
Currently, Alan is President Elect of The Rotary Club of Stirling, becoming President in July, 2020.

Alan also serves as trustee and director of William Simpsons, a residential care facility near Stirling for people with long-term, mental health problems.