Description
The RWS team, invites you to a 'Resilience, Wellbeing, Success' taster workshop at Aureus School.
The 'RWS | Resilience Wellbeing Success' programme* was created to help children develop the necessary life skills to lead mentally healthy and successful lives.
In this free taster workshop, you will experience a highly interactive and lively condensed version of the programme that will leave you feeling energised and give you practical tools and skills to use on yourself and in your school.
You will also receive handouts so your teachers can replicate some of the activities in school.
The RWS team:
Based on her experience as the mother of children with severe heart conditions, Frederika Roberts left a successful recruitment career to become a happiness and resilience speaker, author and Laughter Yoga Leader. She has been interviewed on BBC Breakfast, ITV Calendar News, BBC and other radio stations all over the UK, and featured and quoted in various publications, including The Guardian. Frederika is also a guest blogger for Huffington Post UK and author of the book 'Recipe for Happiness'. She is studying towards an MSc in Applied Positive Psychology at Anglia Ruskin University.
Elizabeth Wright represented Australia at two Paralympic Games and won three Paralympic medals. She is now an inspirational speaker and author ('Ditch the arm, keep the leg') and has written for The Guardian, Huffington Post UK, and 'Innovate My School' blog. Elizabeth has also been interviewed on TV and radio. She is studying towards an MA in Character Education at the University of Birmingham's Jubilee Centre for Character and Virtues.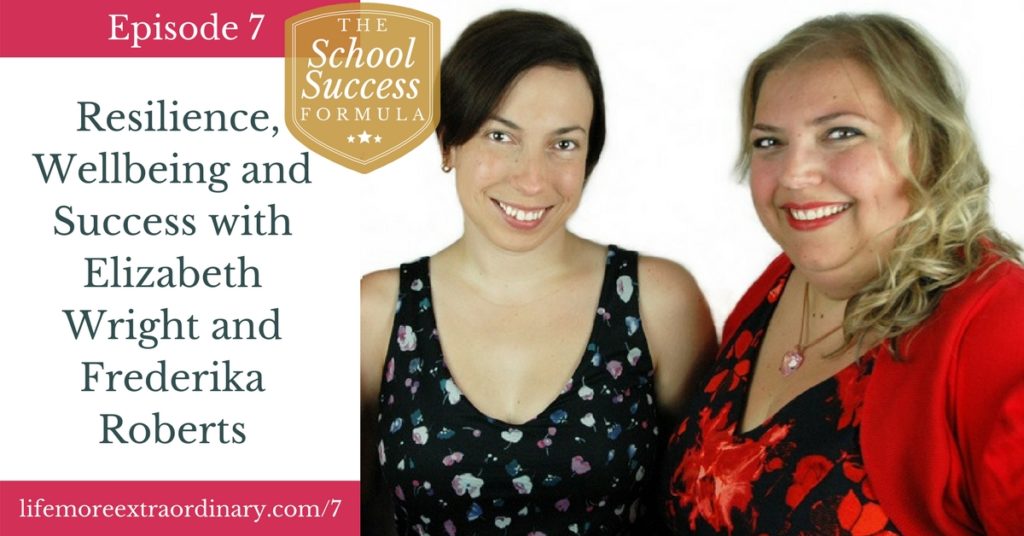 *RWS | Resilience Wellbeing Success
Frederika and Elizabeth launched the RWS character education programme in September 2015. In primary schools, the programme typically runs over 9-11 weeks, and includes lively workshops, fully-resourced lessons, and videos. Throughout the programme, pupils have the opportunity to practice a range of PPIs[1] [2] (positive psychology interventions).
As RWS runs in primary and secondary schools, as well as Sixth Forms, in the independent and state sectors, it includes flexibility to run as a set programme or to slot into wellbeing weeks, enrichment afternoons and non-curriculum days, to suit each school's requirements and timetable availability.

Optional staff CPD and parent workshops/presentations are also available, as well as half/full CPD days.
For more information, go to www.rws.today
---
[1] There is strong evidence that PPIs improve wellbeing and that practicing multiple PPIs rather than only one gives individuals the most well-being benefit.
Sin, N. L., & Lyubomirsky, S. (2009). Enhancing well‐being and alleviating depressive symptoms with positive psychology interventions: A practice‐friendly meta‐analysis. Journal of clinical psychology, 65(5), 467-487.
[2] Waters, L. (2011). A Review of School-Based Positive Psychology Interventions. The Australian Educational and Developmental Psychologist, 28(2), 75-90. doi:10.1375/aedp.28.2.75