Resilient Governance of Interconnected Risks
Description
S-1.04 (Strand Building)
---
The Great Eastern Japan Earthquake in March 2011 proved the fact that a single risk (earthquake)'s interaction with the risk in other sector (nuclear power plant) can develop into the NaTech event and can bring about amplified consequences (community evacuation, food contamination). Such catastrophe has brought to the fore the importance of analyzing the interconnectedness of risks and developing resilient governance framework to deal with those risks. However, current approach to risk governance has limitations about the range of "threat/ hazard" to be considered and the range of "consequences" to be responded.
I undertake case studies using "hazard/ threat (both intentional an unintentional)" - "medium (systemic context)" - "consequences" framework, and to discuss about the management process of responding to interconnected risks. Through comparison of cases in different areas (global public health, space and cyber, nuclear power, and climate change), I would like to (1) identify different patterns of interconnectedness and different scope of "hazard/ threat" and "consequences" which are dealt with; and to (2) explore the ways and approaches for addressing such complex interconnected nature of risks in resilient manner. Then variety of resilient governance frameworks that enable long-term and cross-sectoral response for future interconnected risks will be analyzed.
Hideaki Shiroyama is a professor of public administration at the Graduate School of Public Policy and the Graduate School for Law and Politics, and was the former Dean of the Graduate School of Public Policy and the former Director of Policy Alternatives Research Institute, The University of Tokyo. He studies about international administration, science/ technology and public policy. His major publications include "Technology Governance" in Sustainability Science: A Multidisciplinary Approach, United Nations University Press, "Governance for Sustainability: knowledge integration and multi-actor dimensions in risk management", Sustainability Science, vol.7, International Administration(Yuhikaku) and Science, Technology and Politics (Minerva Publisher).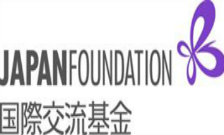 Organiser of Resilient Governance of Interconnected Risks
Working at the axis of political, economic and international studies in a changing and complex world of financial risk, political change and international instability. The School brings together the largest group of scholars in the UK in political economy, international political economy and European, international, Russian and Middle Eastern Studies.