Sales Have Ended
Ticket sales have ended
Thank you!
Event Information
Refund Policy
Refunds up to 7 days before event
Eventbrite's fee is nonrefundable.
Sales Have Ended
Ticket sales have ended
Thank you!
INCLUDES 3 BEST-SELLING BOOKS FOR THE FIRST 50 TICKET HOLDERS. ... SAVE £100, SIGN UP BEFORE 12th OCTOBER 2020 ...
About this Event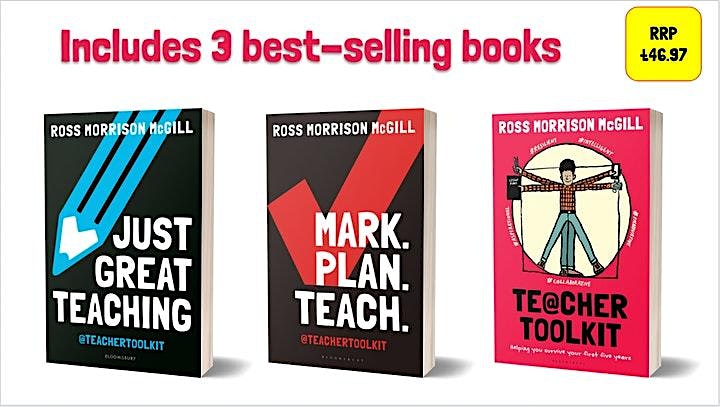 What is included?
5 webinars, watch live or recorded ~RRP £25.00
3 best-selling teaching books ~RRP £46.97
34 sketchnotes from Mark Plan Teach ~RRP £9.99
1 voucher to spend on website resources ~ £15.00
5 editable resource packs
5 certificates for each CPD session
5 teacher-clinics to troubleshoot and understand insights
Plus the option to have *one-to-one coaching.
What will you learn?
5 webinars over 5 weeks, increasing in theory and practice
"Let me take you on a journey towards true mastery in the classroom. You owe it to yourself to save more time, keep up to date with research and unlock your teacher-confidence. Join me live…"

5 Dates For Your Diary
Thursday 5th November, 16:30 GMT
Week 1 of 5: Mark Plan Teach
Shared with over 25,000 teachers across the world, this first session provides you with an overview of Mark Plan Teach methods, supporting teachers to do less and in return, become more effective.
You will also learn how these techniques have been used by schools in over 15 countries and insight into Mark Plan Teach 2.0, published in January 2021...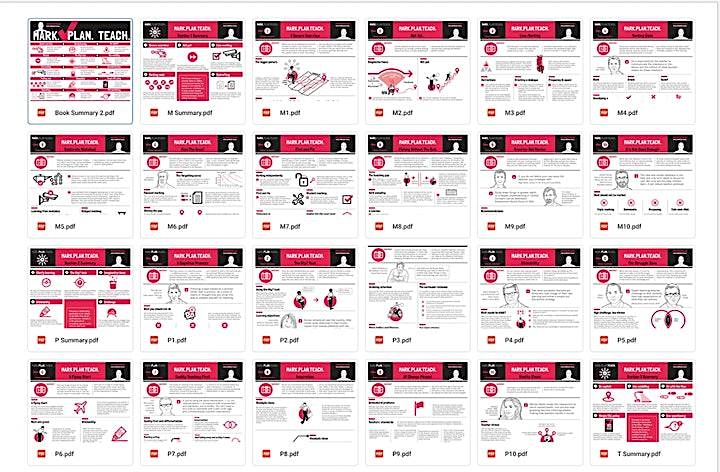 Thursday 12th November, 16:30 GMT
Week 2 of 5: Retrieval practice
Improve pupils' memory, behaviour and grades!
Retrieval practice research dates back to 1909 (Abbott) and more and more teachers are reporting that it is the number one classroom strategy to improve outcomes.
In this session, we will unpick recent research and highlight 10 effective methods all teachers can adopt...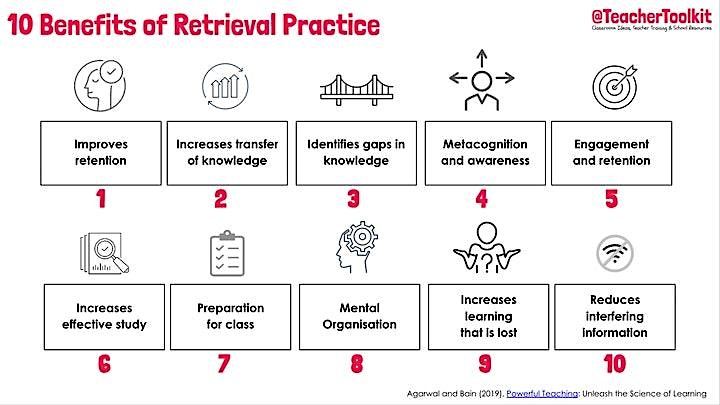 Thursday 19th November, 16:30 GMT
Week 3 of 5: Advanced Guide to Memory
If I had spent more time learning about memory and how we learn, I would have been a much more effective teacher. In this session, I provide you with an advanced guide to memory and how you can reduce cognitive overload in your classroom...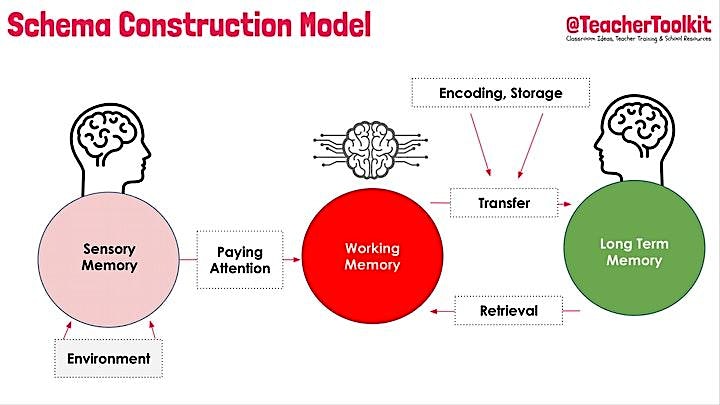 Thursday 25th November, 16:30 GMT
Week 4 of 5: Coaching and Observational Bias
It took me 10 years before I experienced and used coaching in my classroom. It is the number one tool that can unlock your potential.
I've since spent the last 15 years using key methods in my everyday conversations and now support schools to kickstart their coaching culture.
In this session, I'll shatter your perceptions about 'What are reliable lessons observations?' and provide you with 3 critical tools to elicit improvement in you and others...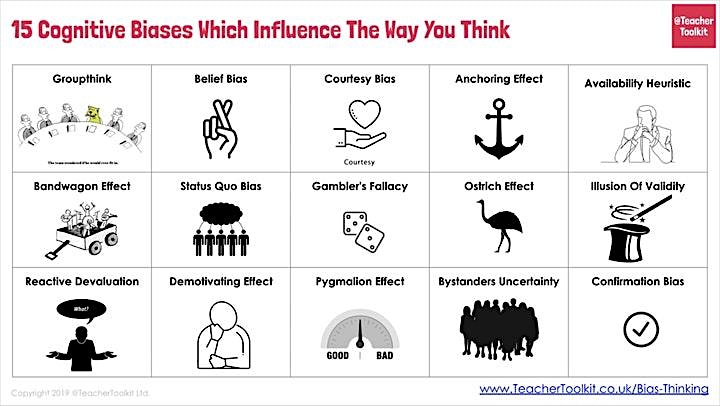 Thursday 3rd December, 16:30 GMT
Week 5 of 5: Great Teaching Toolkit
In our fifth and final session, I'll share a fabulous piece of research which unpicks all the major educational studies from around the world into a cohesive and coherent, practical session.
I'll show you how to adopt much of these recommendations for remote learning - and how!
The abundance of material is something that you will be able to return to time and time again...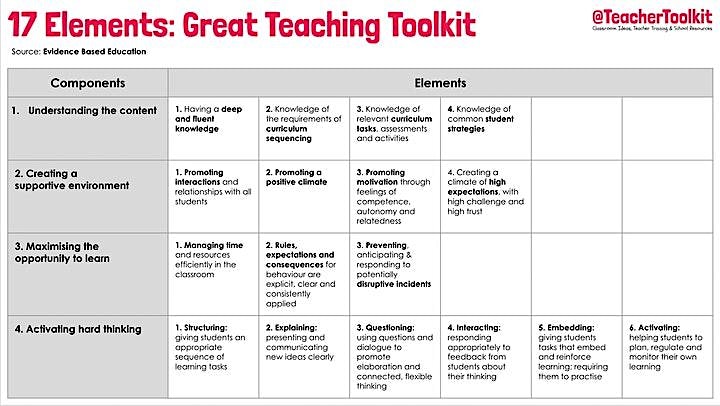 Led by Ross McGill
Ross Morrison McGill (also known as @TeacherToolkit) has worked in education for three decades and now works with teachers across the world. With over 300,000 social media followers, he is arguably one of the most followed educators on social media, building one of the most popular education blogs in the world that has reached over 13 million teachers.
The Sunday Times listed him as one of the '500 Most Influential People in Britain' for being influential in the field of education. He is the author of 7 books on teaching, selling 75,000+ copies and is currently studying for an EdD at the University of Cambridge.
If you have any questions please contact Support@TeacherToolkit.co.uk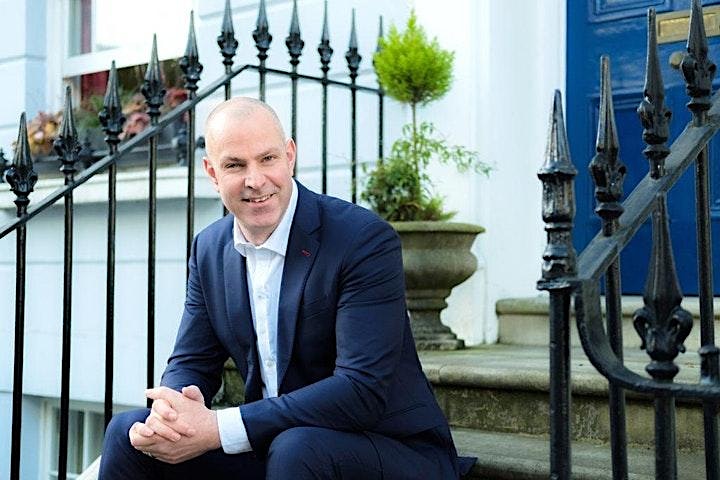 Frequently Asked Questions
What do I need for the event? You will need a desktop or laptop with a reliable internet connection. You do not need to download any software. If you miss the live session for whatever reason, the resources and video will still be shared with you.
How does the webinar work? During the training, Ross will share his screen, video and audio in a webinar so that attendees can use the chat or question and answer options to interact with other panellists. Attendees are view-only participants who can be unmuted if the host chooses. Their view of the webinar is controlled by the host. They can interact with the host and the panellists through the Q&A and the chat.
Can I access the resources and video? This will be circulated to all paid clients after the event. Note, you do not need to be a live participant to access the video and resources. The host reserves the rights to hold the recording and audio footage.
What is the refund policy? We can refund the full ticket price if you notify us 7 days before the start time of the first event as books are shipped, planning and resources are created and assigned. There are no refunds for those who wish to cancel mid-course.
What other things do I need to know? All sessions are 60 minutes and Week 1 and 4 could be 75 minutes in length. The teacher clinic will run for 30 minutes after each event and personal coaching sessions are available in 30-minute sessions at a small cost. Latecomers are welcome if you attend after week 1 has commenced; fee proportionate to each webinar passed, including resources.
How can I contact the organiser with any questions? Please contact Support@TeacherToolkit.co.uk if you have any questions.
See past endorsements and feedback
Date and Time
Location
Refund Policy
Refunds up to 7 days before event
Eventbrite's fee is nonrefundable.