This event will bring together students, activists and academics in diverse fields regarding online activism.
About this event
In recent years, there has been an explosion of research on the role of social media in contemporary social movements like Black Lives Matter, Occupy Wall Street, Indignados movement and the Arab Spring. Yet, little attention has been brought to the everyday use of social media as a tool of resistance to challenge unequal gender, racial, colonial and economic relations. This two-day event will bring together students, early career researchers (ECRs) and established academics in diverse fields with advocates working on daily resistance and online activism.
Trigger warning. Due to the nature of the workshop, there will be a discussion on a number of topics that might be sensitive and/or triggering to people such as genocide, sexual and racial violence, repression. This workshop is a safe space to discuss difficult and sensitive topics. There will be no tolerance for any inappropriate behaviour including racism, sexism, homo and transfobia. You will be asked to leave. If you need any type of assistance please let me know.
Sustainability during the workshop is a major component. The final program and participant booklet will not be printed unless you inform me prior to the workshop that you need a physical copy. If you are able, bring a reusable water bottle (we have places to refill) and a thermal cup for coffee/tea. The plates and silverware used during the coffee and lunch breaks are biodegradable. All food during the workshop is provided including the dinner and it will all be vegetarian and vegan. This is an alcohol free event.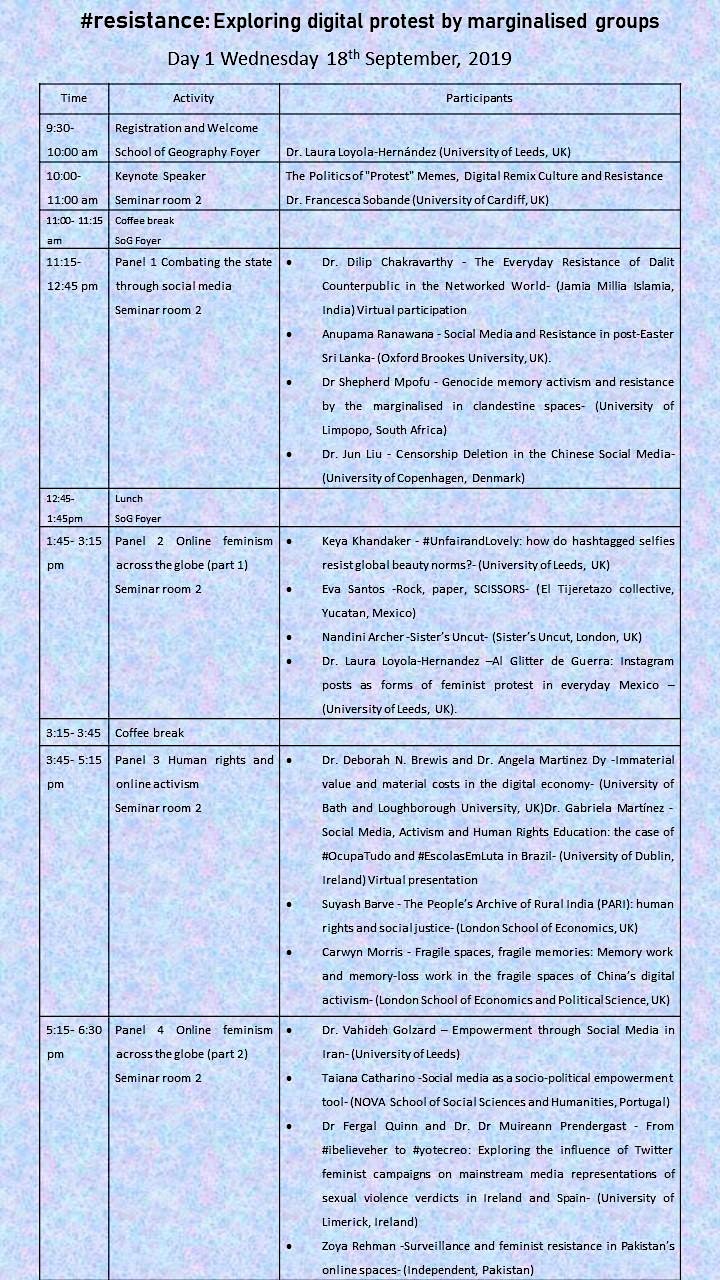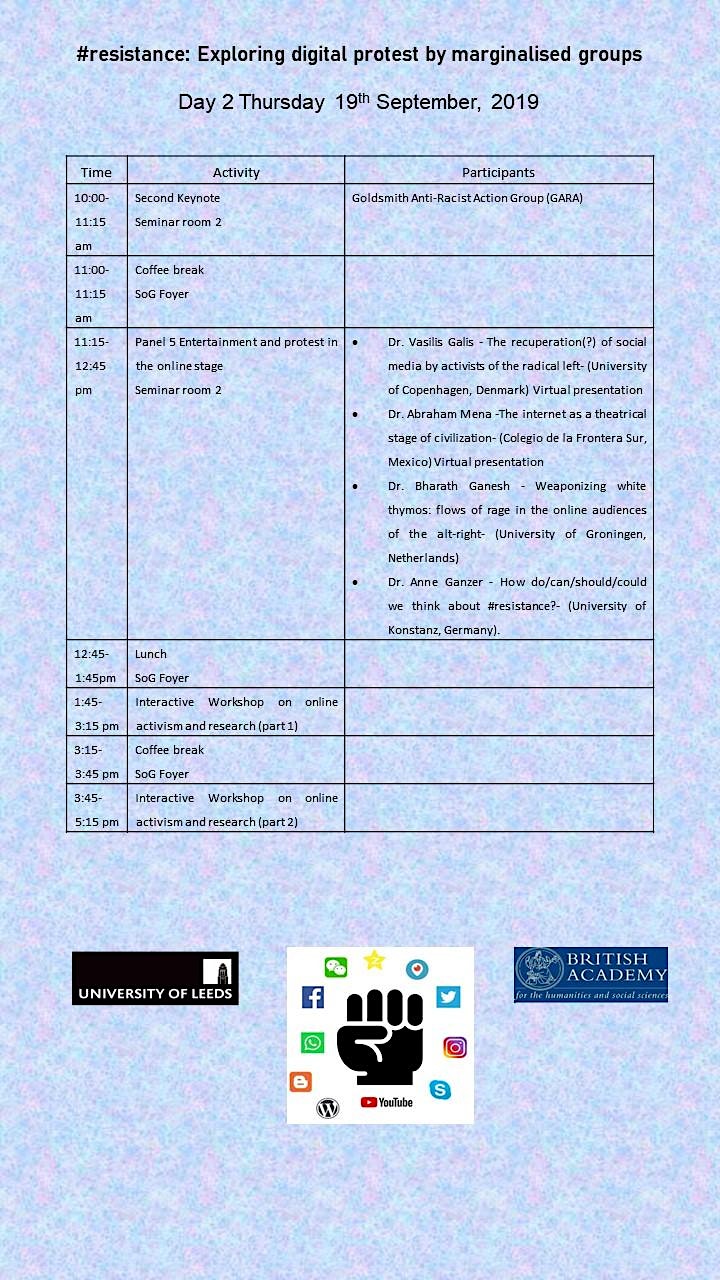 Organiser of #resistance: Exploring digital protest by marginalised groups