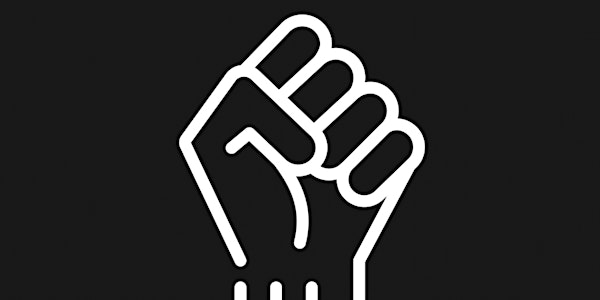 Resistance Today: Talk and Q+A with Cynthia Cruz / Research Symposium
Location
University of Glasgow: Davidson Building (Room 208)
Davidson Building
Dumbarton Way
Glasgow
G12 8QQ
United Kingdom
A day-long event including a lecture by renowned poet and essayist Cynthia Cruz and a research symposium on the theme of 'resistance today'
About this event
The inadequacy of political orthodoxy to chart a course away from climate catastrophe has never been clearer, and the failures of our political hegemonies stop far from there. Since the financial crash of 2008, the Global North has seen an illiberal turn that suggests rather than moving beyond the antagonisms of racism, bigotry, and class society, these divisions will be doubled down upon to the misery and destitution of the great majority of people.
This day-long event will showcase how the theme and practice of resistance (resistance to socio-political injustice, hegemony, inertia, oppression and exclusion) is explored across the Arts and Humanities. The day will be divided into two parts with an intervening lunch/networking break, and attendees are welcome to stay for as long as they want or are able.
The day will kick off at 10:00 with a lecture and Q+A delivered by renowned essayist and poet Cynthia Cruz, whose most recent book The Melancholia of Class cemented her as one of the most insightful voices on the topic of 'Resistance Today'. We will then have a series of 10-15 minute presentations delivered by researchers from across the College of Arts, with a networking break.
To round off the day, the SRC's Postgraduate College Convenor (Arts) Kevin Leomo will present on decolonisation in the context of the academy and PGR work, before we have a roundtable discussion on the question of how we should practice political resistance as PGRs at Glasgow, especially within the context of the recent strikes in higher education.
Since the event is designed to give researchers from across the College of Arts the chance to become acquainted, attendees are more than welcome to participate in a potluck and contribute food for the lunch break, as long as they are mindful of potential allergies.
PROGRAMME
10:00-11:30
Talk and Q+A with Cynthia Cruz
11:30-12:30
Misha Campello Gramelius – Feminist Translation Studies: Clarice Lispector's [Dis]Placement in English
Ailbhe Nic Thoirealaigh – Revoicing lost narratives – Reconceptualising archaeological practice from a multitemporal perspective
Jonas Alexander Thoreson - Culture of Resistance: The Scottish Proletarian Public Sphere of Red Clydeside
12:30-13:30
Networking break
13:30-14:30
Alyssa Terese Osiecki – Hear Us Now: Reimagining the Survivor Narrative Through Documentary Theatre Methods.
Ana Mazza – The Fourth World: Resisting Poverty in Urban Nigeria
Shruti Shukla - TBC
14:30-15:30
William Taylor - 'Hyperplastic': Bio-symbolic Reprogramming and Xenophilia as a Practice of Resistance in David Roden's Snuff Memories
Huw Williams – Clash of the Hyperobjects: Exploring scale and resisting anthropocentrism in McCarthy's Blood Meridian
Laura Scott – The Role of Voice in the Fiction of Leila Aboulela
15:30-16:00
Break
16:00-17:00
Kevin Leomo on decolonisation, and closing roundtable discussion