The Food Teachers Centre Resource Bank is an archive service managed by volunteers. Sign up to gain fast and easy access to all shared files
About this event
The Food Teachers Centre Resource Bank is an archive service managed by volunteers.
Sign up to gain fast and easy access to all the files that have been shared so that you can access them offline (away from Facebook).
Donations are needed to help us with the fixed costs of running the Food Teachers Centre website, the cloud storage for the Resource bank and our email system.
Requirements
If you would like to sign up to gain access, all that we ask is that
- you are a member of the closed facebook group https://www.facebook.com/groups/foodteacherscentre/
- that you share your own resources to be allowed to take others
- that we continue to respect copyright and recognise those that help us to produce new activities for our classes by crediting the work of others, and only sharing those things that are ours to share.
FAQs
What happens next?
You will receive an instant e-mail to confirm your registration and we will check your details. Check your junk folder and add the sender to your contacts list, so that future messages come to your inbox.
Then you will be sent the link in a separate message.
 If I don't receive the 2nd email with the link to the Resource Bank - what do I do?
We email you within 7 days with a link to the Resource Bank.  In most cases 24 hours. If  you fail to receive it, this is typically a pretty good indicator that you've unsubscribed from emails from Food Teachers Centre. You'll no longer receive the updates the organizer sends. YOU CAN RE-SUBSCRIBE. Login to your Eventbrite account and go to Account Settings > Email Preferences and then select Unblock beside Food Teachers Centre/louise email address. Save the change. After this is finished, you'll receive our emails again. 
Need Step by Step help? Follow it here.  https://www.eventbrite.co.uk/support/articles/en_US/How_To/how-to-manage-your-email-preferences?lg=en_GB
You can also try again with a different e-mail address.
 I click on the Drop box link but no files are shown?
1. Check that Drop box is not blocked in your school - ask your IT Technician. Or try the same link from a computer outside of your school system, for example at home.
2. Try a different browser, some food teachers have reported that Internet Explorer works Ok when Chrome does not and vice versa.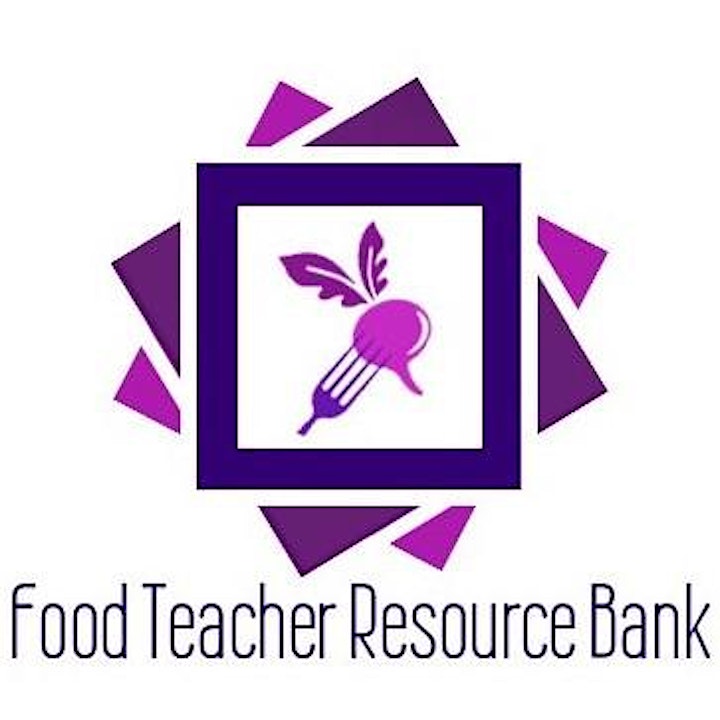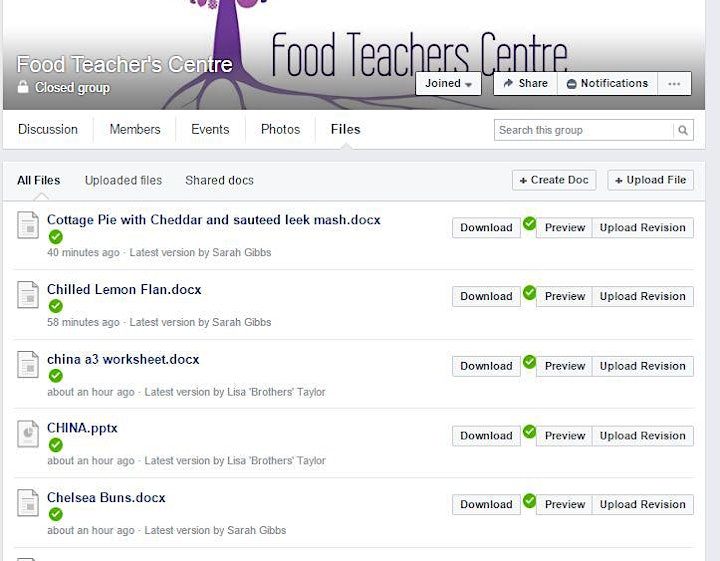 Organiser of Resource Bank Sign Up (2021)
FOOD TEACHERS CENTRE is a uk based self-help group founded by Louise T Davies in 2013 and supported by experienced associates. It provides a platform to exchange best practice, give advice and support to less experienced teachers, answering practical concerns and keeping them abreast of the latest curriculum changes. A one-stop shop for like-minded professionals who seek help and information. It is free to take part and is facilitated through a closed on-line group, safeguarding the conversations of the teaching staff.
The idea of a 'Teacher's Centre' is a response to the lack of local and national specialist support and diminishing Continuing Professional Development with the demise of local authority advisers ASTs, lead practitioners and supporting organisations.
The Centre utilises new technologies, not requiring a physical space in new times, but providing the same high quality service that our traditional teachers centres were recognised for.
 The Food Teachers Centre is a place of
creative, innovative ideas and action
practical solutions
learning and sharing
If you would like to join the closed facebook group (you have to be a secondary food teacher and answer the THREE entry questions full))
But you can also visit our website   and public facebook page
FOOD TEACHER'S CENTRE ASSOCIATES
The centre is supported by a group of very experienced and high quality national and regional consultants/advisers, who offer training, advice and resource writing for food education in primary and secondary schools. Find out more about how Associates can help you.
Food Teacher's Centre Community is a community group set up to:
provide and promote unbiased and accurate information to support curriculum development and innovation.
support food teachers (including student teachers) to exchange best practice nationally and internationally.
support teachers and schools to develop and/or enhance a healthy living whole school community.
Food Teachers Centre Communityis a Community Association suported by donations.  Treasurer Mrs B Rathmill and Seceretary Mrs J Elms.   More information https://foodteacherscentre.co.uk/support-us/