A free, interactive, reflective meeting for artists and creatives
About this event
Resource Roundtable #4: Cultivating Self-Care for Creatives
As freelance artists, how do we deal with stress? What might help us set boundaries and find time for self-care? Join this interactive peer-to-peer conversation about opportunities and obstacles to self-care, ways to support each other in the creative community, and related questions that you might have. Open to anyone working in the creative sector, Company Concentric's Resource Roundtables can be joined live on Zoom or accessed in your own time through a recording and list of resources.
Booking options:
Roundtable + Resources: Join the conversation live on Zoom + receive a toolbox of resources by email the following week
Resources Only: Get a recording and resources the week after the event.
Team:
Guest contributor: Ella Mesma.
Co-hosts: Mikaela Livadiotis & Yanaëlle Thiran
Graphic design: Joy Mulandi
About the roundtables: Company Concentric's Resource Roundtables are monthly meetings for creatives who want to share questions, issues and insights emerging from their practices. The roundtables take place on Zoom on the first Wednesday of the month, from July 2021 - April 2022. Funded by Arts Council England, they are free to attend, and you can request a FREE toolbox of resources on past topics:
Working for the Collective
Designing your Digital Content
Practicing Gender Awareness.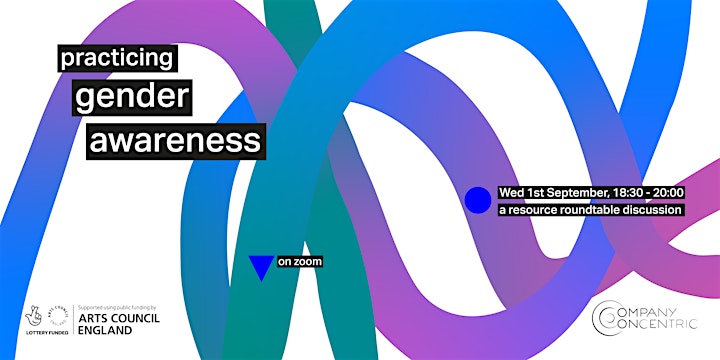 Who is this for? If you're an artist, art student or graduate working in any creative practice (e.g. dance, design, drama, music, visual arts, ...), the Resource Roundtables are for you! We value hearing all voices around the table and we encourage artists who identify as under-privileged or marginalised to take part in the discussions. Live captions are available and you can let us know if you have any access requirements when registering for this event.
Latecomers policy: To avoid interrupting the flow of the group conversation, latecomers will only be admitted during the first 15 minutes of this event.
Code of conduct: Behind the Resource Roundtables is a vision: artists sitting in a circle as equals to engage in shared reflective conversations. However, individuals face various visible and invisible barriers in society. With this in mind, we encourage everyone to:
Listen to each other and allow different perspectives to be heard.
Keep video cameras on and/or use reaction buttons in order to let non-verbal communication flow. Please bear in mind that some individuals may not feel willing or able to use the video camera function.
Respect each other and help others respect you (e.g. you may want to indicate the way your name is pronounced and/or your pronouns).
Acknowledge people's access needs and preferred ways of communicating and processing information.
Providing an inclusive and open environment is an ongoing aim for us. We welcome your feedback and suggestions on things to consider, say or do differently to better achieve our vision and make equity at the roundtables a reality.
Organiser of Resource Roundtable #4: Cultivating Self-Care for Creatives (free event)