Event Information
Location
Channel4 Head Office
124 Horseferry Road
London
SW1P 2TX
United Kingdom
Description
Resourcing Diversity & Getting it Right
22nd October 2015 | 8am - 11am

Channel 4 Head Office
124 Horseferry Road
London
SW1P 2TX
When it comes to resourcing and diversity there's a lot of unanswered questions, resourcing is under constant pressure to ensure it builds diversity into the agenda yet doesn't always get the support it needs.
In this session we set out to give a clear vision of how organisations are getting it right and winning.
We will tackle the following:
· Promoting 'the new era' of diversity without positive discrimination
· How to deal with industry sectors that are traditionally not diverse
· What to do when there's a lack of diverse applicants applying to roles
· The real business case as to why diversity is an imperative
· How to naturally build diversity into your resourcing strategy
During the session you'll hear from important industry leaders that want to demystify the business of diversity and the 'how' getting it right.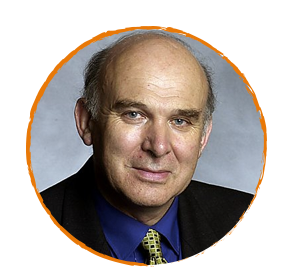 Sir John Vince Cable was Secretary of State for Business, Innovation and Skills from 2010 to 2015, the Member of Parliament for Twickenham from 1997 until 2015 and an avid champion of the importance of diversity in the workplace.
Other guest speakers TBA
Format: Breakfast, guest speakers, round table discussions.

Round tables to be hosted by Department for Work and Pensions and Clear Company.
Date and time
Location
Channel4 Head Office
124 Horseferry Road
London
SW1P 2TX
United Kingdom