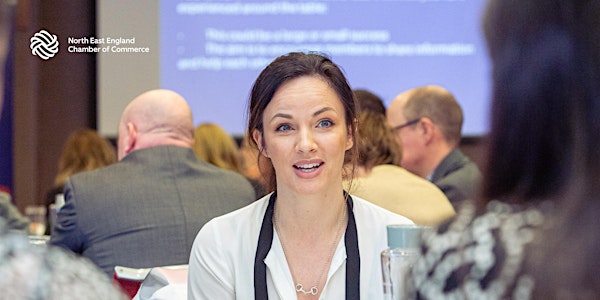 Responding to a global pandemic - lessons from the NHS & Dame Jackie Daniel
In this session, Dame Jackie Daniel, Dr Sarah Platt and Teri Bayliss of Newcastle Hospitals will share how they approached the pandemic.
About this event
All organisations have dealt with unprecedented circumstances in the past year and a half, but none have been under more pressure than those in the NHS.
In this session, Dame Jackie Daniel, chief executive of Newcastle upon Tyne Hospitals NHS Foundation Trust, and other senior members of the team, will share how they approached the pandemic and pick out the key organisational, resource and communication lessons for dealing with a crisis.
Agenda:
Dr Sarah Platt, clinical lead critical care, will explain the role of ICU and how ICU adapted to deliver care through the pandemic, including staff recovery and resilience.
Dame Jackie Daniel, chief executive, will explain the impact of the pandemic on Newcastle Hospitals and the transformation they underwent to deliver services and support staff, and the role the community played.
Teri Bayliss, director of Newcastle Hospitals Charity, will explain the role of the Charity through the pandemic, the role of community as well as future projects and opportunities for businesses to get involved.
Speaker Bios:
Dame Jackie Daniel - Chief Executive, Newcastle Hospitals
Dame Jackie began her NHS career as a nurse before moving into management, and has been a Chief Executive Officer for 20 years leading a range of acute, mental health and specialist trusts.
She was appointed as Chief Executive of Newcastle Hospitals in March 2018. Since then the Trust retained its outstanding CQC status, and was the first healthcare organisation in the world to declare a climate emergency. She was recently named as one of the top five chief executives of the year in the HSJ awards for 2021.
She has a degree in Nursing Studies, a Masters degree in Quality Assurance in Health & Social Care and is a qualified business and personal coach. A strong advocate of developing diverse leadership and supporting women in leadership roles.
Dame Jackie is passionate about the improvement in the health, wealth and wellbeing of those living in our region.
She is currently a member of the NHS Assembly, an Independent Member of the Board of the Office for Strategic Coordination of Health Research (OSCHR), a 3 year term from January of this year, a member of the National People Board and a member of the Recovery, Resilience and Growth Oversight Board. She is also a Director of the AHSN and NHSA.
Dr Sarah Platt - Clinical lead critical care at Newcastle Hospitals
Sarah is clinical lead for critical care (Ward 18) at the Royal Victoria Infirmary, Newcastle Hospitals.
This critical care ward has 150 staff including consultants, nurses and physiotherapists. Sarah is responsible for leading ten consultants. She has also been critical care lead for high consequence infectious diseases.
Sarah began her career as a consultant in critical care medicine and anaesthetics in 2012 at Newcastle Hospitals. She graduated from Medical School at Newcastle University in 2001 and completed her speciality training in hospitals across the North East from The Friarage Hospital in North Yorkshire to the Wansbeck General in Northumberland.
Sarah has been central to the Covid-19 response for critical care and is leading a project, which is focused on recovery and resilience supported by Newcastle Hospitals Charity.
Teri Bayliss - Director of Newcastle Hospitals Charity
Teri took up what she describes as her 'dream job' of leading Newcastle Hospitals Charity in June 2020. A chartered marketer and charity professional with extensive experience of leading charitable functions within the arts, voluntary and education sectors, Teri previously led University Advancement for Newcastle University and while Director of Development at the National Library of Scotland (NLS) oversaw a £35million public engagement and capital campaign for the Library. Previous roles have included Head of Alumni Marketing and Donor Relations for Queen's University Belfast and Development Manager for the Scottish Community Foundation.
Teri is passionate about health and social inclusion and during her career has been involved with several voluntary organisations, including Foster Care Associates (NI), Barnardo's Scotland, Creative Edinburgh and Venture Scotland. Originally from Scotland, Teri now firmly considers Newcastle home, and not just because of the amazing cycling available in the surrounding countryside!
If you have any queries on this webinar please contact events@neechamber.co.uk or 03003036322.Nearly every Chamber webinar is open to members only. If you'd like to speak to us about membership please contact alex.cannings@neechamber.co.uk.