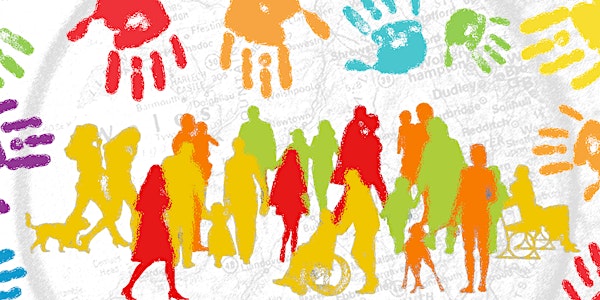 Responding to Policy Consultations/Ymateb i Ymgynghoriadau Polisi Cynllunio
A training session on responding to planning policy consultations, introducing tools and knowledge to guide you in how to respond to them.
About this event
** Please note, this training will be delivered in the medium of English
Every planning application in Wales is decided against local and national planning policies. But, what are these policies, how are they made and more importantly, how can you engage in their creation. Good planning policies can improve the places we live in and protect the things that are important to us. Local communities are experts on where they live and by getting involved in making planning policies, they can help make places better for everyone.
This course will cover the different types of planning policy in Wales, how these policies are made and how you can be involved in contributing to planning policies for your communities.
In detail, this course will explore:
• A brief overview of planning policy and its structure in Wales, including the forthcoming National Development Framework, Planning Policy Wales and supporting Technical Advice Notes and how they can affect local decisions.
• An explanation of the Local Development Plan planning process, evidence gathering, consultation and how the LPA consider this information.
• Information on the importance of making links between national, regional, LDP policies and supplementary planning guidance.
• An explanation of how and when you can engage in the LDP consultation process to shape these plans.
• Advice on how to find the relevant information you need to improve your responses
• Guidance on how to improve your responses on planning policy consultations.
• Brief overview of Place Plans and how they can contribute to your response to policy consultations.
*If you would prefer an invoice and pay by cheque/BACS, please email kay@planningaidwales.org.uk or on 02920 625009
View here on how to join a Demio event>>
** Sylwch, bydd yr hyfforddiant hwn yn cael ei ddarparu trwy gyfrwng Saesneg
Penderfynnir ar bob cais cynllunio yng Nghymru yn wyneb polisïau cynllunio lleol a gwladol. Ond beth yw'r polisïau hyn, sut maen nhw'n cael eu creu ac yn fwy pwysig sut allwch chi ymgysylltu â'r broses o'u creu.
Gall polisïau cynllunio da wella'r mannau ble rydym yn byw a diogelu'r pethau sy'n bwysig i ni. Mae cymunedau lleol yn arbenigwyr ar ble maent yn byw a thrwy gymryd rhan mewn creu polisïau cynllunio, gallant gynorthwyo i wneud cynefinoedd yn well i bawb.
Bydd y cwrs hwn yn delio â'r gwahanol fathau o bolisi cynllunio yng Nghymru, sut y gwneir y polisïau hyn a sut allwch chi gymryd rhan yn cyfrannu at y polisïau cynllunio ar gyfer eich cymunedau.
Yn fanwl, bydd y cyrsiau yn archwilio:
• Trosolwg byr ar bolisi cynllunio a'i strwythur yng Nghymru, yn cynnwys y Fframwaith Datblygu Cenedlaethol sydd ar fin dod i rym, Polisi Cynllunio Cymru a'r Nodiadau Cyngor Technegol cysylltiol a sut gall y rhain effeithio ar benderfyniadau lleol.
• Esboniad o broses cynllunio Cynllun Datblygu Lleol (CDLl), casglu tystiolaeth, ymgynghoriad a sut mae'r Awdurdod Cynllunio Lleol yn ystyried y wybodaeth yma.
• Gwybodaeth ar bwysigrwydd gwneud cysylltiadau rhwng polisïau gwladol, rhanbarthol a CDLl a chanllawiau cynllunio atodol.
• Esboniad o sut a phryd y gallwch ymgysylltu â'r broses ymgynghoriad ar CDLl i lunio'r cynlluniau hyn.
• Cyngor ar sut i ddod o hyd i'r wybodaeth angenrheidiol sydd ei hangen arnoch er mwyn gwella eich ymatebion.
• Canllawiau ar sut i wella eich ymatebion i ymgynghoriadau polisi cynllunio.
• Trosolwg byr ar Gynlluniau Cynefin a sut y gallant gyfrannu at eich ymateb i ymgynghoriadau ar bolisïau.
* Os byddai'n well gennych anfoneb a thalu gyda siec / BACS, e-bostiwch kay@planningaidwales.org.uk neu ar 02920 625009