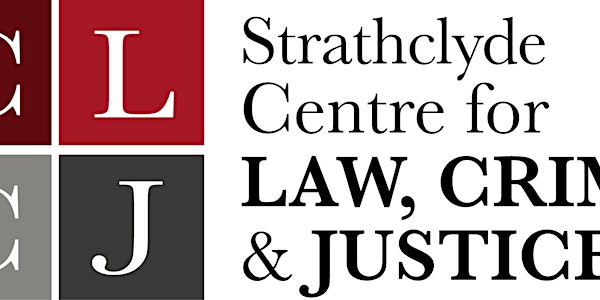 Responding to Sexual Violence: Is there a Role for Restorative Justice?
Location
Strathclyde University, McCance Building, Level 3, Theatre 301
16 Richmond Street
Glasgow
G1
United Kingdom
Description
Strathclyde Centre for Law, Crime and Justice (Strathclyde Law School)
together with
Scottish Universities Insight Institute Programme on Developing Restorative Justice in Scotland: Learning from local and international experience programme
Present


Responding to Sexual Violence: Is there a Role for Restorative Justice?
Professor Clare McGlynn, Durham University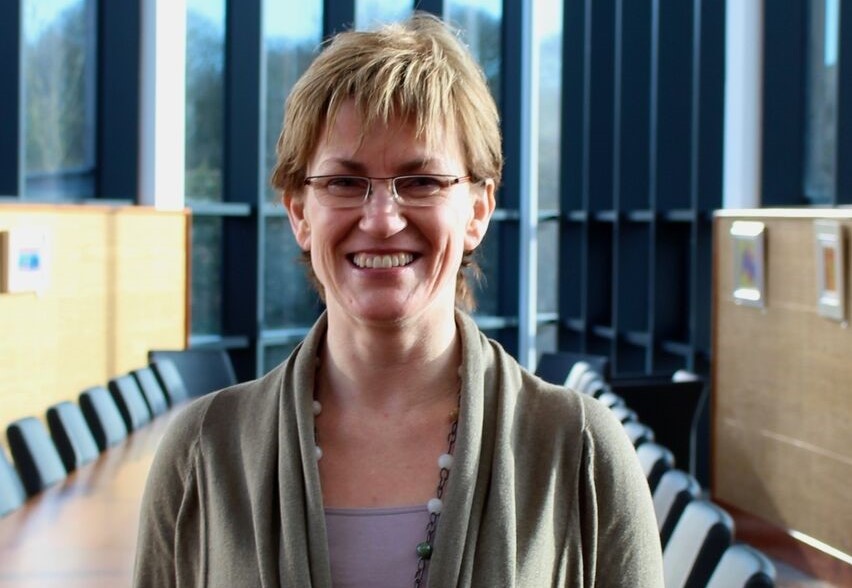 In the Chair: Dr Sarah, Armstrong, Univeristy of Glasgow and SCCJR
Respondents:
Katy Mathieson, Co-ordinator, Rape Crisis Scotland and Scottish Women's Rights Centre
Dr Marie Keenan, University College Dublin

Despite important changes over recent years to our laws and policies regarding sexual violence, justice for survivors remains elusive. Attrition rates through criminal justice processes remain high, conviction rates low, and many survivors experience the legal system as alienating and often abusive. These injustices have prompted debate over possible alternatives to the conventional criminal justice system, including restorative justice. Drawing on the experiences of 'Lucy', a survivor of child rape and other forms of sexual abuse who participated in a restorative justice conference, Prof McGlynn will consider the possibilities and potential pitfalls of using restorative approaches in cases of sexual violence.


Clare McGlynn is a Professor of Law at Durham University with particular expertise in the legal regulation of pornography, image-based sexual abuse (including 'revenge porn') and sexual violence. Her research has examined the possibilities of restorative justice in cases of sexual violence and domestic abuse, and her work with sexual violence survivors is investigating their perceptions of justice, developing the concept of kaleidoscopic justice. She is the co-editor of Rethinking Rape Law: international and comparative perspectives (2010) and Feminist Judgments: from theory to practice (2010); and author of Families and the European Union: law, politics and pluralism (2006) and The Woman Lawyer - making the difference (1998).
Katy Mathieson has worked in the Rape Crisis movement for 18 years. She developed and managed the Rape Crisis Scotland Helpline from 2003 - Jan 2017. In Jan 2015 she was employed by Rape Crisis Scotland (RCS) as the Co-ordinator of a new partnership project; the Scottish Women's Rights Centre (SWRC). The SWRC is a collaboration between RCS, the University of Strathclyde Law Clinic and the Legal Services Agency offering free legal information, advice and representation to women survivors of gender based violence.
Dr Marie Keenan (University College Dublin) is a systemic and forensic psychotherapist. She specialises in public policy and therapeutic responses to crime. Her research interests focus on sexual trauma and abuse and on restorative and transformative justice.
Dr Sarah Armstrong is Senior Research Fellow at the School of Social & Political Sciences at the University of Glasgow. She is particularly interested i how penal policy and popular culture separately and jointly shape our understanding of punishment. She is also the director of the scottish centre for crime and justice research.


This event is free but places are limited.



This event forms part of the
Developing Restorative Justice in Scotland: Learning from local and international experience programme of events funded by Scottish Universities Insight Institute https://goo.gl/DAWg6O


Click here to find out more about:
Strathclyde University's New Intensive Skills Course in Restorative Practices led by internationally renowned trainer Tim Chapman June 2017 https://goo.gl/delDy0