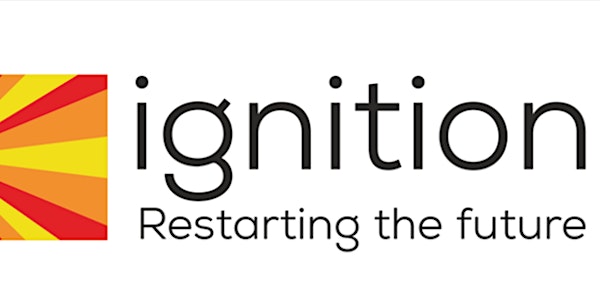 Restarting the Future - Taster Session (for Places of Welcome)
Jericho help people break the cycle of injustice and overcome barriers to becoming skilled, employed and fulfilled in life.
About this event
There are two strands to Jericho's work, they provide people with work and training in their Social Enterprise businesses and help and support via their Social Projects.
One way they do this is partnering with churches and community organisations, equipping them to provide ground level support for local unemployed people through their Ignition Pathways project.
Places of Welcome are places where people can connect and find belonging. Relationships are being built and lives are being changed. Sometimes, opportunities may arise where some wider support would be beneficial. Life can throw up any number of challenges and hurdles and a helping hand is all that's needed at times. If you would like to be equipped to simply have some more purposeful conversations that will help a person move forwards, then Jericho, have two training workshops may be of interest:
Employability - a one-day workshop providing training and support to equip people with the skills they need to deliver practical job search support and guidance to local unemployed people. Supporting unemployed people transforms lives; meeting practical needs and building a safe and supportive environment where lasting relationships can be made with local people.
Those attending the workshop will receive a set of our new Support Guides and Workbooks. These manuals can be used to deliver an employment skills course or used as one-to-one support, either face to face or remotely. The support offered can be stand alone or complement other work the organisation is engaged in.
Coaching Skills - For many, many people, securing employment is not a simple or straightforward journey. Maybe they face pressing issues that prevent them moving forwards. Maybe they lack motivation, have no clear direction or aspirations for their future and they feel a bit lost.
In these situations, Coaching can be a very effective approach to engage, identify opportunities, discover new direction and set plans in place. As such, Coaching conversations can be powerful catalysts for progress and change. Our new Coaching skills workshop will equip you with tools and techniques to have such conversations. These skills will equip you to have purposeful conversations that can be truly life-changing.
To find out more about the work of Jericho and to explore how your Place of Welcome might work together with Jericho in your community setting, please sign up for this taster session.
This information session is free, however should you wish to sign up for the training courses above, there is a £50 annual partnership registration fee to receive training and resources for unlimited members of your organisation.