Event Information
Refund policy
Contact the organiser to request a refund.
Eventbrite's fee is nonrefundable.
Restorative Virtual Crystal Bowl & Gong Sound Bath Meditation
About this event
Join me for 1 hour for a deeply rejuvenating Sound Bath Meditation.
Sound Healing Therapy is a natural and holistic modality which brings balance throughout.
Sound Healing is a form of Vibrational Medicine. Vibrational sound healing can be traced back from present-day trends to many ancient civilisations. The human body and the entire earth are made up of energy, vibrating at different frequencies. When out of rhythm, dis-ease and disharmony result. Vibrational sound healing can work with these imbalances or blockages of the energy channels to help restore balance and ease within the body again.
Sound healing frequencies entrain and synchronizes brain waves to a theta state, achieving profound states of relaxation, helping to restore the normal vibratory frequencies of the cells in our bodies.
It activates our parasympathetic nervous system to a rest and digest state, bringing immediate relief from the fight or flight response.
Benefits of a Sound Bath Healing
✧ Resets the central nervous system
✧ Balances the bodies energetic system
✧ Slows down the production of stress hormones
✧ Relieves sleep disorders, improves quality of sleep and reduces insomnia
✧ Invites a calm and clear mind, thus improving concentration & decision making
✧ Lowers blood pressure
✧ Promotes healing to specific physical, emotional and spiritual imbalances
✧ Connect with your own body and emotions on a deeper level
✧ Alleviates emotional blockages such as anxiety, grief, depression
ABOUT
Christina Grace Healing is a Holistic Wellbeing practitioner. Focusing on not only the spiritual aspects but also looking at the science based evidence of the healing that the ancient tradition of Sound Therapy can bring, Meditation and Reiki Energy healing.
With a background and MA Degree in Songwriting and Music Production, Christina incorporates her melodic skills as well as her innate intuition with each Sound Bath.
As a avid meditator of 15 plus years, she loves to take her students on a journey to reconnect with their soul and divine source energy. Bringing about a deep sense of peace, healing, spiritual growth, clarity, amongst many other benefits.
www.christinagracehealing.com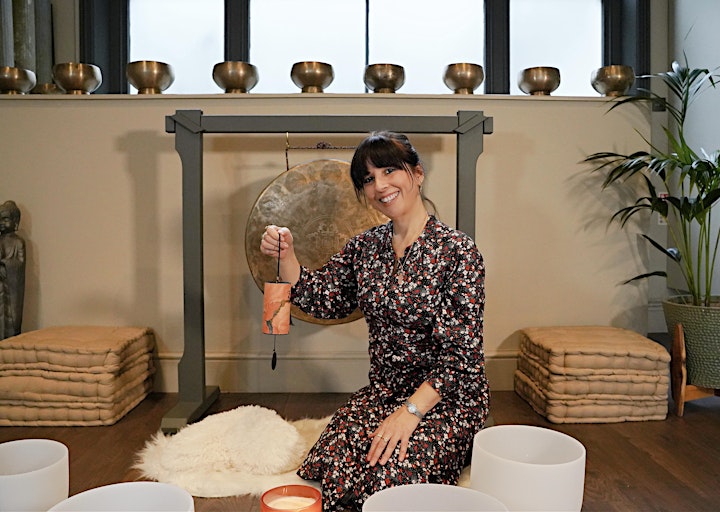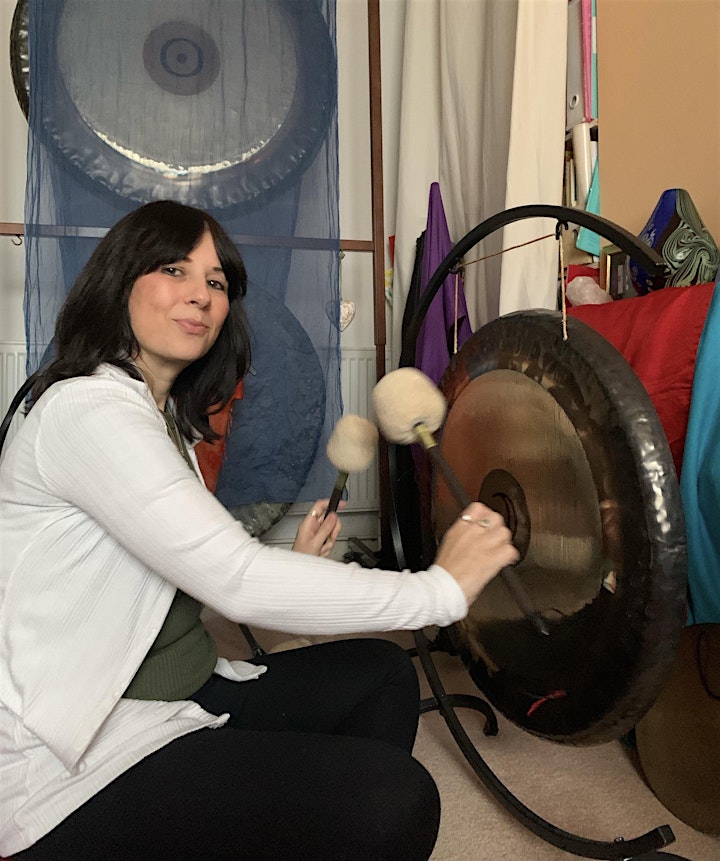 Date and time
Location
Refund policy
Contact the organiser to request a refund.
Eventbrite's fee is nonrefundable.