Refund policy
Contact the organiser to request a refund.
Eventbrite's fee is nonrefundable.
Where does authenticity fit into the $4.5 Trillion wellness industry?
About this event
Authenticity has become a hot topic in the wellness community, with greater demand for the amplification of visible and diverse individuals.
Ruth Cooper-Dickson, a Positive Psychology Practitioner, sits down in conversation with wellness expert Ban Hass and Toral Shah, to discuss their views on how being authentic fits into an industry worth $4.5 Trillion, and what more needs to be done to make it a welcoming community for all.
ABOUT CHAMPS:
Champs are a global mental wealth people consultancy who work with forward-thinking organisations who want to thrive and flourish. They aim to bring difficult topics to life in an engaging and fun way, believing that whilst change can be difficult, it should never be boring! Champs practice is founded on the principles of Positive Organisational Psychology & Behaviour. They focus on preventative, positively-framed activities to encourage leaders and their people to invest in mental wealth – they believe it is an asset that can be drawn on to enable you to thrive consistently even in the most challenging times.
Ruth Cooper-Dickson - Founder / Managing Director
A positive psychology expert, Ruth founded global mental wealth consultancy, Champs, in 2015 and has since worked with a multitude of internationally-renowned brands. Recognising the gap between corporate wellbeing support services and positive organisational culture, Champs was created to ingrain Positive Mental Wealth within businesses to help them thrive.
A highly accomplished public speaker, Ruth has delivered engaging keynote presentations around the world – from ING Bank's 'Global Diversity and Inclusion' week, to Expedia's 'Global Wellness' month conference in California, and more recently, the Women's Economic Forum in Slovenia.
Putting compassion, empathy and authenticity at the heart of everything she does, Ruth often shares her own lived experience of panic disorder and Generalised Anxiety Disorder, and is a patron of UK charity, No Panic.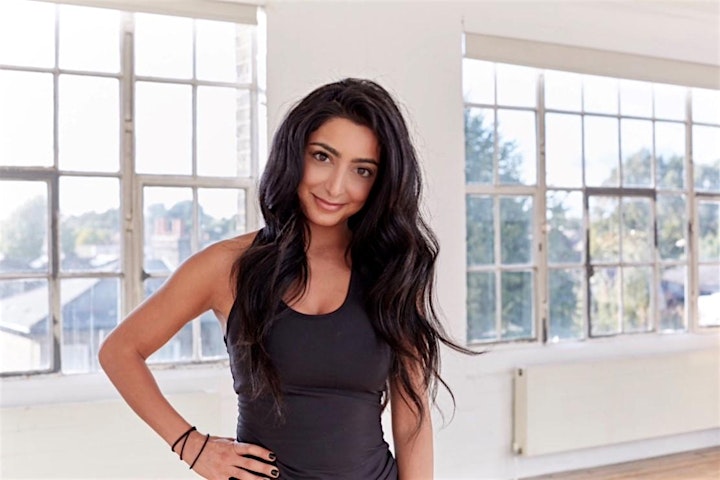 ABOUT BAN HASS:
Ban Hass is a Personal trainer, Fitness instructor, Feminist and Writer. Combining passion with sense of humour, Ban has a no BS approach to fitness, health and life. She places focus on health and well-being over aesthetic results and physical transformations and strongly encourages clients to find reasons to move their body other than aesthetics. Ban is firmly against 'fads' and a culture which preys on insecurities. Her approach is to help clients find joy in movement and to develop long term solutions, through positive encouragement and full support. Ban proves that you can be strong but soft. You can work people hard without being a d*ckhead.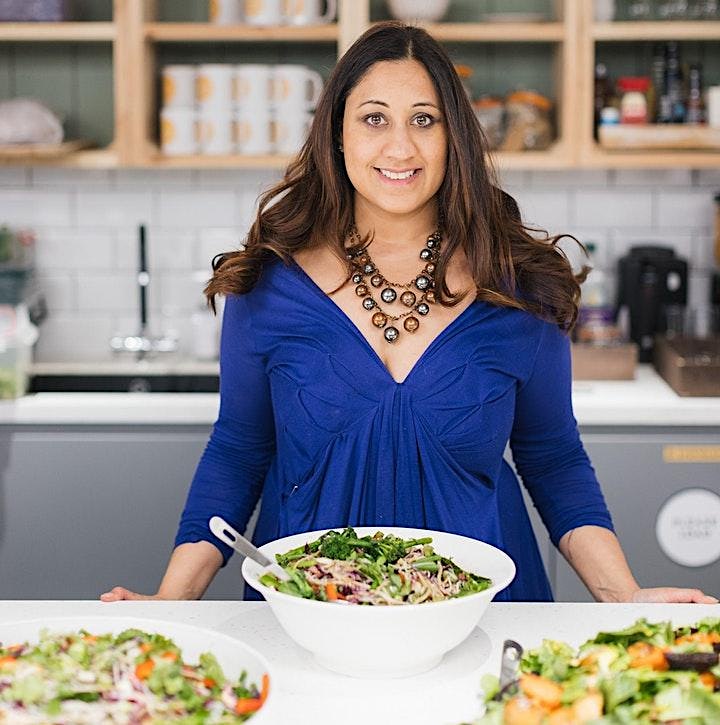 ABOUT TORAL SHAH:
Toral Shah is a Nutritional Scientist (MSc Nutr Med), Functional Medicine Practitioner, Food and Health writer and Consultant, as well as the Founder of The Urban Kitchen and co-founder of What the Health? events. She originally went to medical school with a view to becoming an oncologist but when her mother was diagnosed with breast cancer, she realised that this was not the career for her. Toral then went on to do an MSc in Nutritional Medicine at University of Surrey and became a functional medicine practitioner working with nutrigenomics. She is currently putting together a PhD proposal looking at the impact of stress, diet and lifestyle on oestrogen dependent breast cancer.
Toral specialises in optimising health and disease prevention through improving food, diet and lifestyle. She uses evidence based science knowledge along with lifestyle medicine and cooking skills to help support others to lead a healthier life by eating delicious and nutritious food. She fiercely opposes diet culture which has its roots in racism via slavery and colonialism, and maintains that health is nothing to do with aesthetics. Her practice, and the mantra of What the Health? events is led by the WHO definition of health 'Health is a state of complete physical, mental and social well-being and not merely the absence of disease or infirmity.'
Toral is also passionate about combatting the lack of diversity in healthcare and ensuring both doctors and patients from BAME groups are equally represented within the NHS and healthcare systems. Currently, BAME people have poorer health outcomes, even when you take into account socioeconomic factors, and are often diagnosed with cancer later and at later stages. Toral is working with several charities and organisations to ensure that they are creating more inclusive health promotion campaigns with more diversity and inclusivity so that all communities know that cancer can affect them.
*In booking a ticket, you are opting into the Fora Events mailing list. We would like to keep you informed about our upcoming events, but you will have the opportunity to unsubscribe from these emails at any time.
**Please note that filming/photography will be taking place on site for the duration of this event for promotional and archival purposes. The photographs and recordings made are likely to appear on our website. If you would prefer not to be photographed please let Fora know on arrival to the event.
ALL PROFITS FROM TICKET SALES WILL BE DONATED TO YOUNGMINDS
YoungMinds is the UK's leading charity committed to improving the emotional wellbeing and mental health of children and young people. They campaign, research and influence policy and practice. YoungMinds also provide expert knowledge to professionals, parents and young people through our Parents' Helpline, online resources, training and development, outreach work and publications.