About this Event
Introducing the Restore conference. Two evenings and a leaders' breakfast with ministry from Pastors Ricardo and Ma. Patricia Rodríguez from the World Wide Revival Centre in Bogota, Colombia.
Your conference host will be Keri Jones, Ministries Without Borders.
Your Speakers:
Pastors Ricardo and Patricia Rodriguez simple obedience to the Holy Spirit, to "bring His presence to the church", has paved the way for great faith and a powerful move of God in their nation of Colombia, and around the world. Every time their church meets they experience extraordinary miracles, healing, and see multitudes receiving Jesus as Lord and Saviour. He has taken them from a house church to regularly leading meetings of 50,000 people.
It's this seed of simple obedience to the Holy Spirit that they are coming to sow in the UK this November. They have a heart especially for Wales, to see a nation that was once ablaze with the fires of revival be rekindled and restored.
Your Invitation:
We invite you to come. Come and let their story, and their relationship with the Holy Spirit, stir your hunger for revival. Come expectant to receive healing and to experience the miraculous. But above all, come to have your heart fanned into flame and to take your place in the restorative work of the Holy Spirit as he transforms the whole earth.
To aid with admission control, pre-registration for all meetings you are attending is essential.
CONFERENCE SCHEDULE
Evening Meetings:
Wednesday 6th November, 7:30pm (Doors open at 6:30pm)
Thursday 7th November, 7:30pm (Doors open at 6:30pm)
Leaders' Breakfast: (Open to all church leaders and their teams)
Thursday 7th November, 9:00am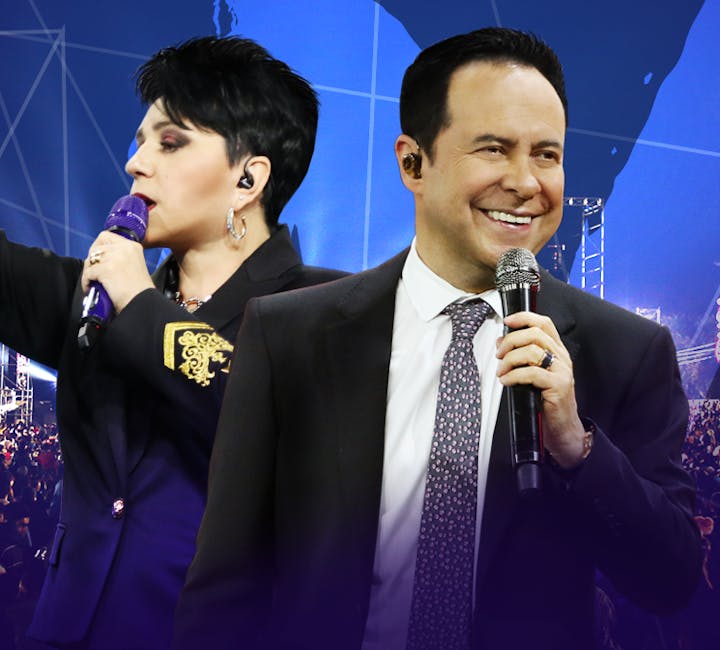 As part of the administration of the event the data you have provided will be held by ministries without borders® and you may be contacted by email, text message, or telephone in the lead up to, during, and after the event.
Filming / photography: The conference and ticketed areas outside the auditorium will be captured in both photographs and audio/video. ministries without borders®  owns the copyright in all such material and reserves the right to use this material for promotional/commercial purposes and/or sale of products and all forms of broadcasting.