An expert panel delves into the power of the wellness community - on and offline - and how best to harness your energy.
About this event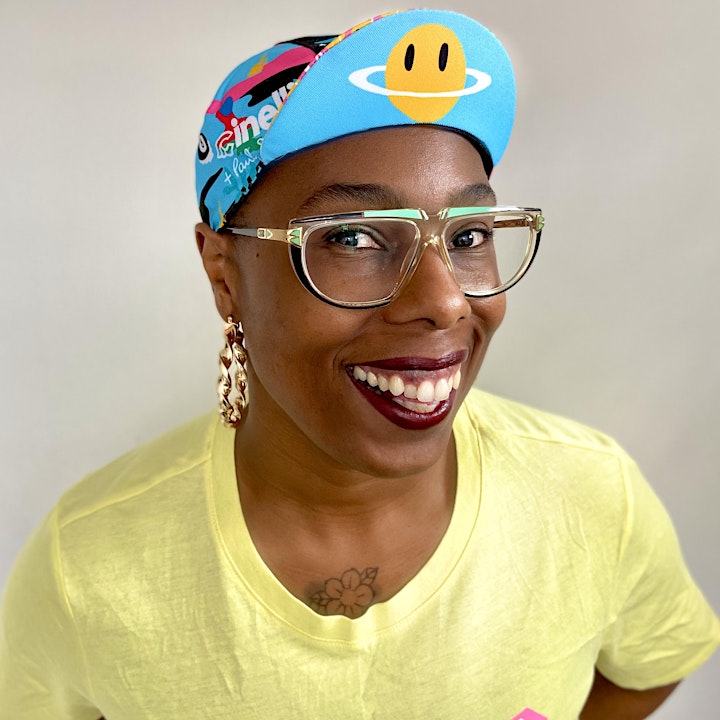 Jools Walker - aka LadyVelo - is best selling author (Back in the Frame - Little Brown), podcaster and cycling community builder.
Jools has worked within the bike industry for over a decade, with the aim of widening participation and increasing diversity in cycling for marginalised and under-represented groups.
Join us for a positive and insightful conversation on the power of wellness community for mind, body and soul.
Jools will be joined by Manatomy's co-host and former editor of Men's Health magazine Phil Hilton, Not Dead Yet and Netflix's Ryan Lanji and youth practitioner and founder of The Outrunners charity, Tyler Williams Green.
Hear from our panel about their experiences of setting up wellness communities and thoughts on what positive changes the wellness community can do to be more diverse and inclusive to all.
Useful particularly for business owners, fitness instructors, stylists and wellness practitioners.
Learn tips on;
- How to create environments that feel welcoming and inclusive to all
- How to make positive actions to change the narrative of who can be well through your staff, clientele and social media campaigns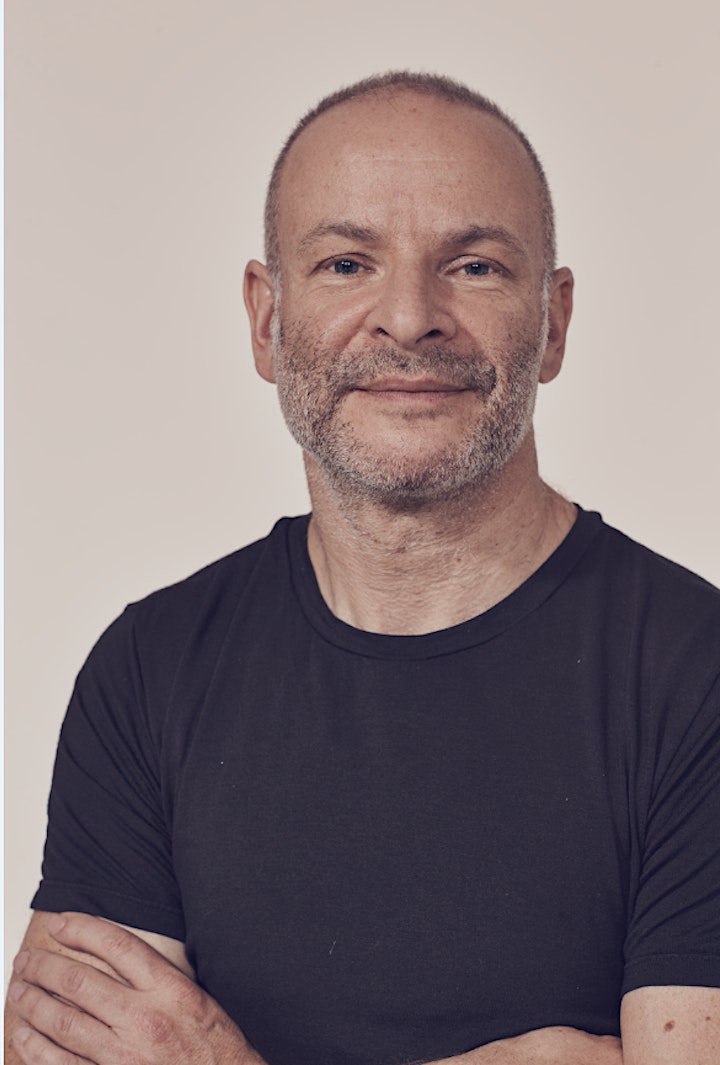 ABOUT Phil Hilton
Phil's first job in consumer magazines was deputy editor of FHM – a position he landed partly because his flatmate was the outgoing deputy editor of FHM. This run of nepotism and luck took him to the editorship of Men's Health in its early days as a UK launch. He went on to edit a few men's magazines he doesn't talk about much anymore before helping start free publications Shortlist and Stylist. He has interviewed Jerry Seinfeld, Brett Easton-Ellis and David Lynch among others – none of them remember him now.
Addicted to all forms of exercise, Phil is usually jogging, kickboxing, lifting weights or doing HIIT just at the very moment you need him for something urgent. Above all, he likes watching TV with his wife and grown-up kids while drinking beer and eating proper economy snacks that have neither been locally sourced nor hand-crafted.
Manatomy
Manatomy is a place where well-known men* talk honestly about their bodies. It's not about getting thinner or fitter or putting on muscle – it's about being funny and honest. We cover secret vanities, bizarre insecurities, muscle, fat, broken bones, damaged pride and the magnetic appeal of cheese. You will laugh, gasp and feel part of a warm, awkward, human family.
*and women – everyone is welcome.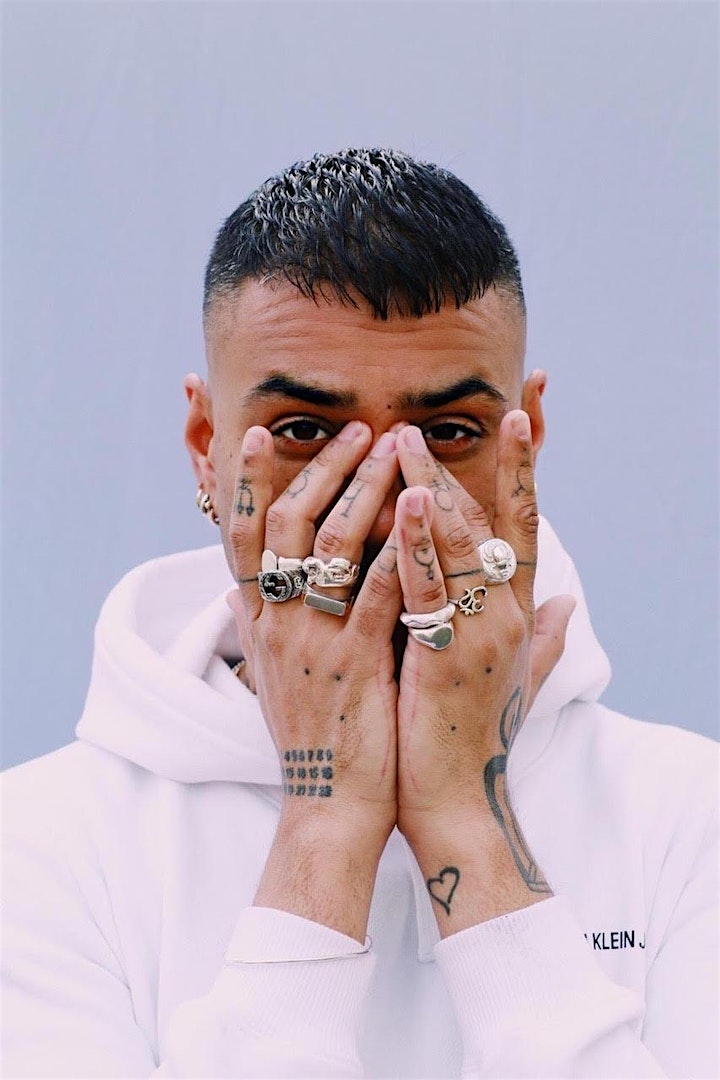 ABOUT Ryan Lanji
Ryan Lanji is a cultural producer and public personality. His beliefs of raising awareness and visibility by creating culture, championing creativity, and causing opportunity have made him a natural leader and an active public figure in the LGBTQIA community. He is regularly booked as a personality and ambassador for brands (including Nike, Browns Fashion, Ellesse, Footlocker and more) hosting talks, curating events and exhibitions highlighting and amplifying the voices in the South Asian LGBTQIA+ community.
Ryan is the winning Champion of Netflix's 'The Big Flower Fight' released in 2020 and will be hosting the new BBC THREE series 'The Big Proud Party Agency' shooting later this year.
He has recently founded NDYglobal, a collective that transforms queer club nights into fitness classes in premium gym spaces. He believes in nourishing the queer community and giving them unapologetic access to fitness that is gender inclusive, queer and affordable.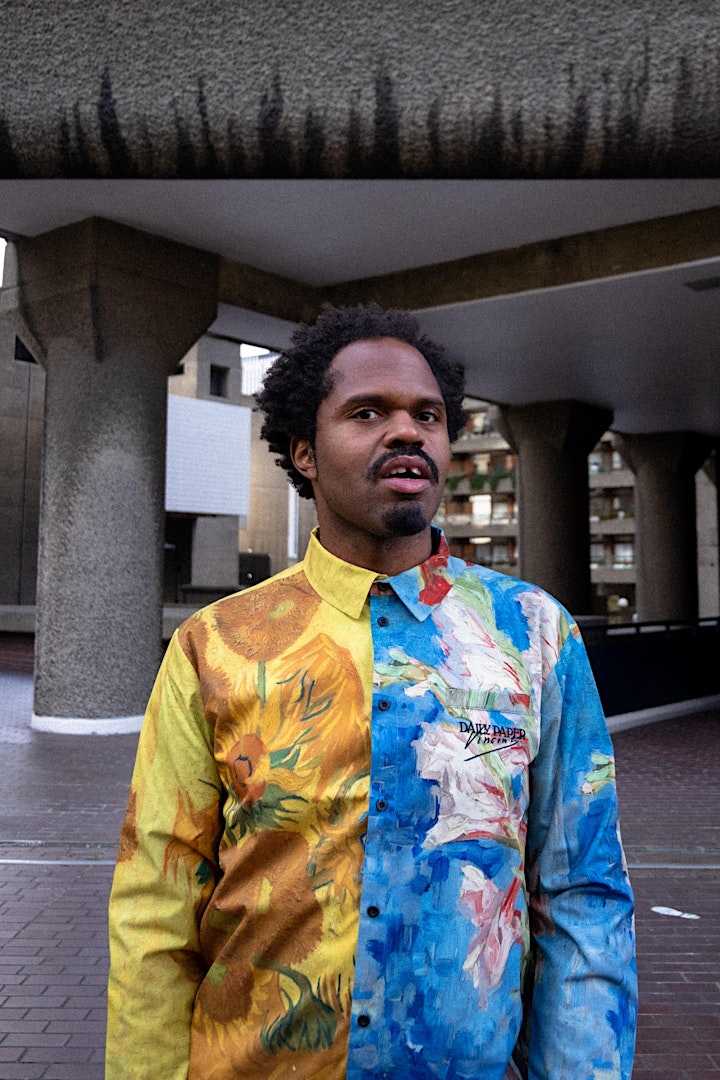 ABOUT Tyler Williams Green
Tyler Williams Green set up the Outrunners 6 years ago after noticing runners across Hackney saying that they wanted to feel more connected within the local Hackney community which they live in.
From his years of working with young people across London, Tyler noticed that there was a serious lack of good access to opportunities for the amazing young people of Hackney and London. With this in mind, Tyler pivoted the running club to facilitate three youth programs connecting its runners with young people.
● Outrunners youth which has four youth running clubs across Hackney
● Run your career which is now the largest career event for young people aged 8-18 across Hackney and partners with brands such as Facebook, Lacoste and Birch
● Outrunners youth mentoring programme which matches young people who are finding the last year of primary school challenging with a mentor to support them with the transition into secondary school
And this spring, a new adult running club which has the aim of getting adults who are inactive, active! The new adult running club is also designed for women of colour.
ALL PROFITS FROM TICKET SALES WILL BE DONATED TO YOUNGMINDS
YoungMinds is the UK's leading charity committed to improving the emotional wellbeing and mental health of children and young people. They campaign, research and influence policy and practice. YoungMinds also provide expert knowledge to professionals, parents and young people through our Parents' Helpline, online resources, training and development, outreach work and publications.
*Please note that filming/photography will be taking place on site for the duration of this event for promotional and archival purposes. The photographs and recordings made are likely to appear on our website. If you would prefer not to be photographed please let Fora know on arrival to the event.
**In booking a ticket, you are opting into the Fora Events mailing list. We would like to keep you informed about our upcoming events, but you will have the opportunity to unsubscribe from these emails at any time.
Organiser of Restore: The Power of the Wellness Community (Online)
Fora is re-imagining the way a working environment can support ambitious, innovative and high growth businesses. We curate the best elements of co-working, flexible offices, private members clubs and dynamic events spaces. The result is a portfolio of premium workspaces that support the needs and ambitions of some of the most exciting businesses in the world, through driving productivity, wellbeing and community.