COURSE COST: £1500 - TWO DAY ALL ON X COURSE - INCLUDES LUNCH - INCLUDES PORSCHE DRIVING EXPERIENCE
About this event
MASTERCLASS COURSE
An Introduction to the Fast on Four Concept
Use the Fast on Four Concept to provide digitally guided, virtually planned digital implant full arch cases to better your predictability and our patient communication.
Understand when to restore chairside immediate provisionals and when to outsource.
Hands on techniques to make "FAST on FOUR" immediate provisional and aesthetic definitive restorations
COURSE COST: £1500
- TWO DAY COURSE
- INCLUDES LUNCH
- INCLUDES PORSCHE DRIVING EXPERIENCE
LOCATION;
SILVERSTONE PORSCHE CENTRE - 911 Boardroom
DATE;
Thursday 18th & Friday 19th November 2021
Join us for this two day masterclass on full arch implant planning and restoration.
You'll learn how to plan full arch cases with HANDS-ON guided surgery planning, HANDS ON full arch restorative guidance and learn how to better communicate with your team and laboratory to provide excellent full arch results.
On top of that, on either the the Thursday Afternoon or the Friday Morning, you'll have the opportunity to race the Silverstone Race Track with a Porsche!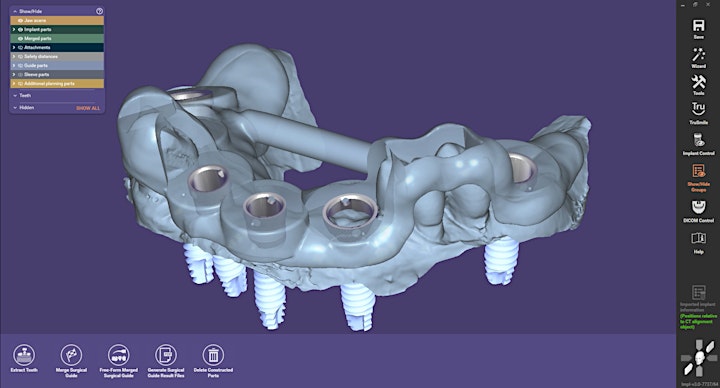 After this course you will be able to:
Understand how to restore full arch implant cases digitally
Understand the workflows you'll need to take impressions with your intra-oral scanner and
Introduce the Fast on Four concept to your full arch digital implant prosthetic workflow
Understand when to restore provisional full arch cases chairside and when to outsource
Hands on techniques to perform a "Fast on Four"guided implant surgery and aesthetic definitive restorations
Course details:
How to select the appropriate tibase for the relevant implant case
Understand the cerec workflow in prosthetic restoration of dental implants
Understand the digital tools to manipulate the design of the prosthetic implant restoration