Retail Futures Forum : 24th May 2012

Thursday, 24 May 2012 from 12:00 to 17:00 (BST)
Event Details
The Future Laboratory's Retail Futures Forum: 24 May 2012
From the team that brought you Sweet Shoppe get ready to sample the future of retail first hand – in terms of service, experience, strategy, innovation and fun. 
'Globally, our editors and visual researchers have collaborated with our Futures 100 panel – experts, academics, retail analysts, authors, and retail CEOs – to identify the trends that matter, the issues that count and the markets that are driving profits,' says The Future Laboratory's co-founder Martin Raymond.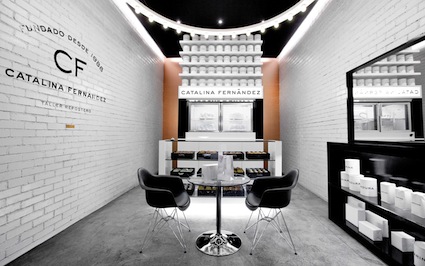 12.30pm-1pm – Registration and Retail Tox-pops I
A chance to view some of our consumer Retail Tox-pops –short, sharp, tart and toxic (but revealing!) interviews on what UK and EU consumers really think about service, experience, value and brand integrity in retailing today. 
1.00pm-1.10pm – Welcome and Introduction 
1.10pm-1.45pm – Global Market Overview
The new emerging middles (NEMs), single household shoppers, flash-sale economies, new convenience formats, multi-generational marketing, the global growth of private labels, M-commerce, and emerging market organics are just some of the key themes and issues explored in this presentation.
1.45pm-2.15pm – New Markets Rising 
Most of us understand and appreciate the importance of the BRIC nations (Brazil, Russia, India and China), but what about the CIVETS, MAVINS and CAPPTs (Chile, Argentina, Peru, the Philippines and Thailand)? Or the real impact of Tier II and Tier III cities and regions? Here we explain the acronyms, evaluate their worth and decode their consumer needs. 
2.15pm-2.45pm – In Conversation I
Brand values for a multi-platform generation
2.45pm-3.15pm – Tea, Talk and Tox-pops II
How consumers and online consumer networks can be used to improve service, develop brand experience and co-sell and market your brand and product offer
3.15pm-3.45pm – Retail Trends Futures
LS:N Global's consumer and retail insight team identify the new and emerging retail trends that matter, including Augmented Retail (with a 3D twist); Social Commerce (using social media to sell brands); Airmalls (the continued growth of airport retail); Social Service (enhanced customer service driven by other customers); Reverse Pop up (online retailers creating offline stores); Game-tailing (game-based selling); Curated Retail (how consumers are becoming retailers with scrapbooking sites such as Nuji) and Renaissance Retail (the return and rise of new heritage marketing).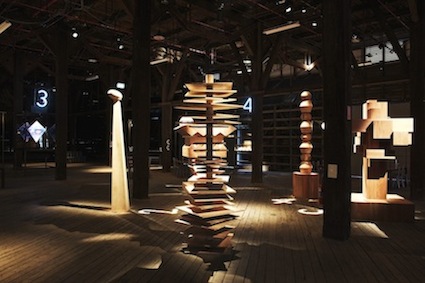 3.45pm-4.15pm – In Conversation II
Show Time – how to make 'experience' pay.
4.15pm-4.45pm – Innovation Futures
Here we case study the new and next retail brands that are innovating category, and creating tomorrow's new retail strategies: The IOU Project;The Blocks; Whisky Blender;Heliocosm; Sweet Shoppe; 3x1; Kaiser Chiefs; The People's Supermarket; One Pig; MiN Rituals.
4.45pm-5pm – Toolkits and conclusions
The key insights and learnings of the day summarised and explained. 
5pm-6pm – Drinks and networking
Champagne from Laurent-Perrier followed by a chance to discuss the day's findings with our Retail Futures report editors, writers and analysts.
Time: 12.30pm-5pm
Venue: The Future Laboratory, 26 Elder Street, E1 6BT
Tickets:
£750 ex vat before 1st May, including our 214-page 2013 Retail Futures report
£950 ex vat after 1st May, including our 214-page 2013 Retail Futures report
For more information email alena@thefuturelaboratory.com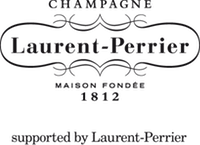 Attendee List
Sort by:
Date
When & Where

The Future Laboratory
26 Elder Street
E1 6BT London
United Kingdom


Thursday, 24 May 2012 from 12:00 to 17:00 (BST)
Add to my calendar
Organiser
With our unique blend of trend forecasting, consumer insight and brand innovation, we collaborate with brands to map out a future that is forever plugged in to the changing needs of the global consumer.
Since 2001, we have pioneered a range of tools, techniques and strategic processes that have been used by a wide range of clients, including BMW, Cadillac, Condé Nast Media, Unilever, Marks & Spencer, HSBC, American Express, DFS Group, Louis Vuitton, Innocent, Boots, Chanel, The Body Shop, Estée Lauder, Sony, Pandora, Selfridges and Woolworths South Africa – to make their future happen.
We do this by helping them to:
: Anticipate new future market trends
: Understand key future consumer attitudes and behaviours
: Establish future competitors and needs
: Map new and emerging consumer behaviours and envisage where they fit within a futures context
: Deliver brand re-alignments, strategies and innovations that help them to move forward with confidence
Our methodologies are robust and our thinking clear. At all times we collaborate with clients in ways that are simple, jargon-free and designed to deliver innovative and consumer-focused solutions.
Our annual events include our Trend Briefings, Futures Forums, Futures Reports, Network Evenings, presenting groundbreaking findings taken from our trends and research network LS:N Global.
Follow us on Twitter : twitter.com/lsnglobal /twitter.com/TheFutureLab
Find us on Facebook : facebook.com/TheFutureLaboratory
See our postings on : thefuturelaboratory.com/blog/
For information on our events go to : thefuturelaboratory.eventbrite.com/
www.thefuturelaboratory.com or email alena@thefuturelaboratory.com