Description
In Grace's BOOST sesison she will be covering how start-ups can approach their retail strategy - finding the voice they want to convey, and ensuring that, that is embedded throughout their marketing and across all of their sales channels.
About Grace Gould / SODA -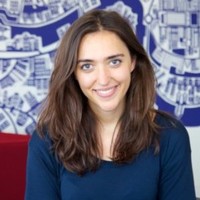 Grace is the founder of SODA (School of the Digital Age) a destination for new ideas and innovative technology products, which has a physical space in Selfridges and an impressive online presence. SODA's website curates the best smart products on the market, carefully sourced and reviewed, so the customer know exactly who and what they are for. In a fun, playful way.
SODA has taken a unique approach to retail: they market their tech products in a way that's fun, but more importantly that's accessible to all - they couldn't find the type of language they were looking to use anywhere in the market. That fun, playful yet informative appraoch runs through the whole business, from the 'how to' videos they make to the approch their staff in their pop-up in Selfridges have.
If you want to how know to get your product sold on the high street, this is the session for you!
If you have any questions related to this session, please email genevieve@centralresearchlaboratory.com.
Organiser of Retail strategy with Grace Gould of SODA