Description
RETHINK - How Can You Help Your Children Better?
Shaping Growth Mindset, Improving Communication and Building Resilience
Parents often ask how they can help their child become more motivated to learn, become more confident and communicate better with less conflict.
In this talk we will discuss why communication to children about their effort, successes and setbacks often shapes their mindset and motivation.
We all know from research into mindsets, that a powerful set of beliefs that children form about themselves guide their behaviour and interactions with others. These mindsets include beliefs about their own ability and self efficacy. Mindsets can shape whether they embrace challenges with excitement or whether they stick to safe and easy tasks and never truly follow their dreams because they are too scared to even try.
We can help children develop a growth mindset and achieve their goals through our communication with them about effort, learning, and persistence.
We will share how children can be taught to become aware of their own mindset and how we can help support them and their healthy development.
This is exciting for all of us, as young children can carry forward ideas about mindsets into the rest of their lives and academic career.
50% of all ticket sales will go to Headway Thames Valley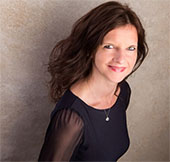 Margareta James is regarded as a world recognised behavioural and mind management expert and consultant. Her firm belief that 'your mindset makes or breaks you' forms the foundation for her work. Margareta is the Founding Director of the Harley Street Wellbeing Clinic where she creates and delivers strategic change programmes for elite international athletes, senior business executives and family business owners that are profound and impactful. She also runs a successful private practice, where it is all about positive change for individuals. She works with celebrities, royals, companies, family businesses, schools, sport teams and individuals in the UK and overseas.